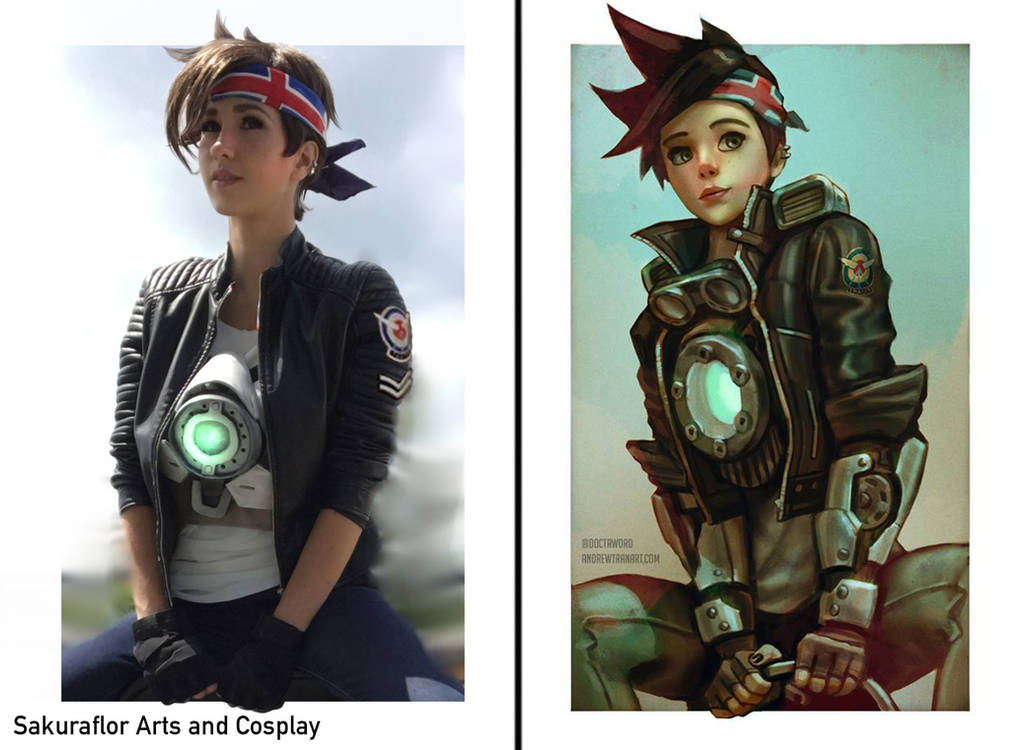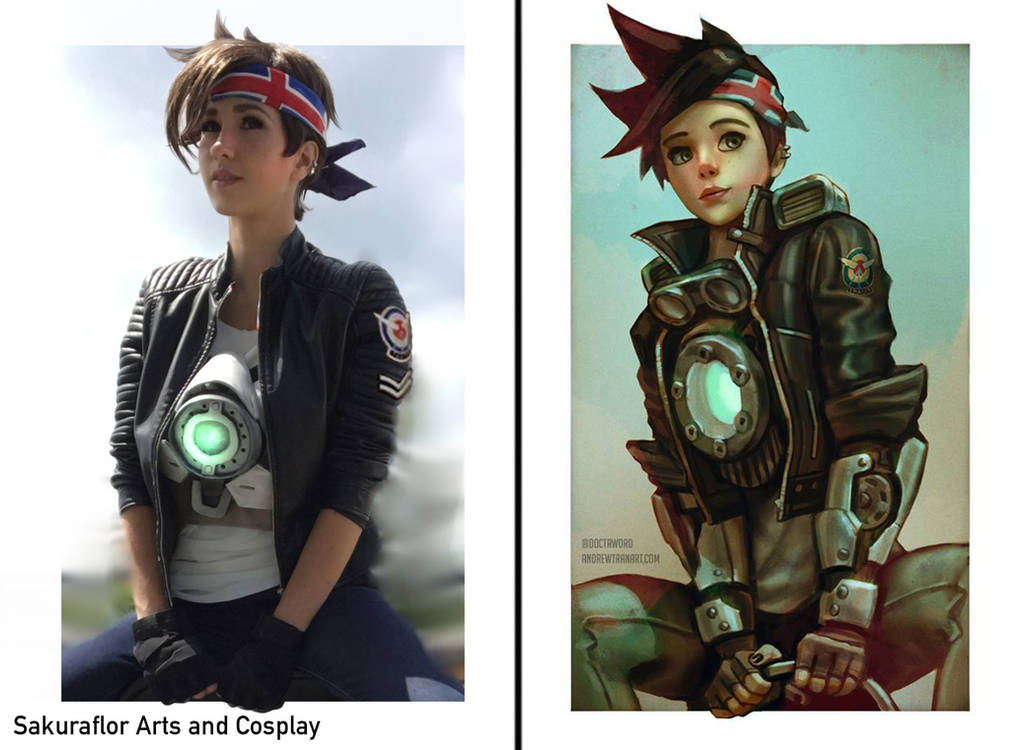 Watch
I just had to!! Im in love with this art piece by andrew Dat Tran ! I didn't have the exact cosplay so i kinda pulled stuff together but omg this should be a skin! Ill be wearing this in VideoFriday this week so stay tuned!!

Best Tracer lookalike imho
Reply

It's not exact but I feel like you got it pretty close with the parts you have there. And it is really super cute still!
Reply

Very cool, you look just like Tracer. But with a bit of a punk feel to it. The jacket looks actually way better then Tracer's orignal giving it a cyber punk biker feel.
Reply

Amusing comparison shot there.

Reply

Reply

Cool. You should do this with your in game version Tracer cosplay too.
Reply