Just a small little fangirling journal!!
This is a list of all fanarts of my characters *mostly*.
---

Updates (old on top, new on bottom)

Update#1:
This here is a
[link]
to a secret-santa wishlist that includes details on my OCs. I'm including it here since some people told me it was useful when drawing my babies. THANK YOU SO MUCH!

Update#2:
The collection is getting so big oh my! THANK YOU EVERYONE OMGOMGOMG! /)////////////(\
I had to cut out the text though, and left only the pictures ;3; My comments to the pictures can still be found in the specific deviations! THANKS AGAIN!

Update#3: New pictures have a

icon next to them. Thank you!!


Update#4 (3rd Feb 2015):
Updated the collection! THANK YOU ALL SO MUCH!! You give me such big motivation and inspiration to keep working on my project! //after my exams I'll make sure to upload more things!

THANKS AGAIN!!!

---
If you use firefox, right click and "View Image" on the pictures that are hosted outside of dA to view full-res!!!
---
Drawings of Shinkami!!

MisterMya

<da:thumb id="398463601"/>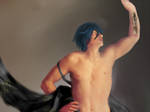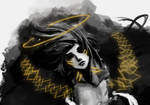 eivven

cmmn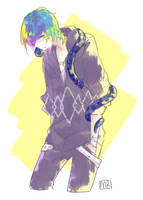 ,