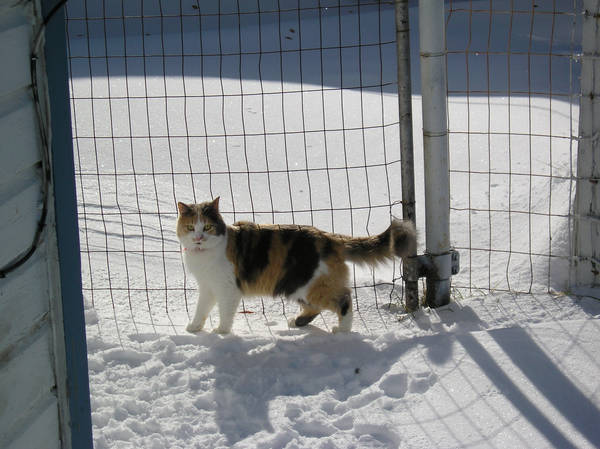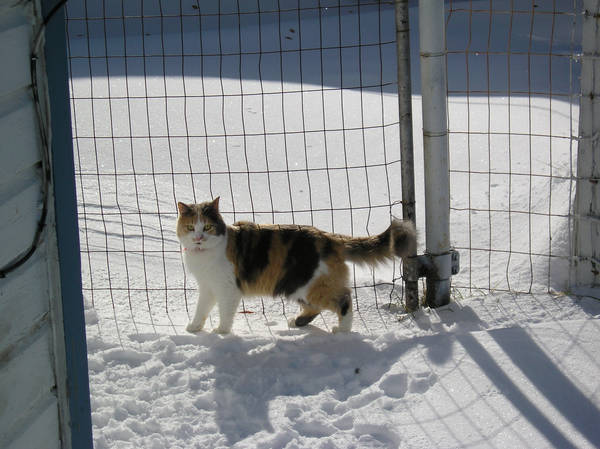 Watch
My kitty Magrat (named after the character in the Terry Pratchett novels) last winter in the back yard.

omg, thats a pretty cat!!! xD
Reply

haha xD did you buy her from a pet shop?
Reply

Not at all... rescued stray. Halloween night she came wandering up to me out of the darkness, and I was afraid of what some nutjob might do to her so I took her in. I actually tried to find another home for her, but wound up keeping her.
Reply