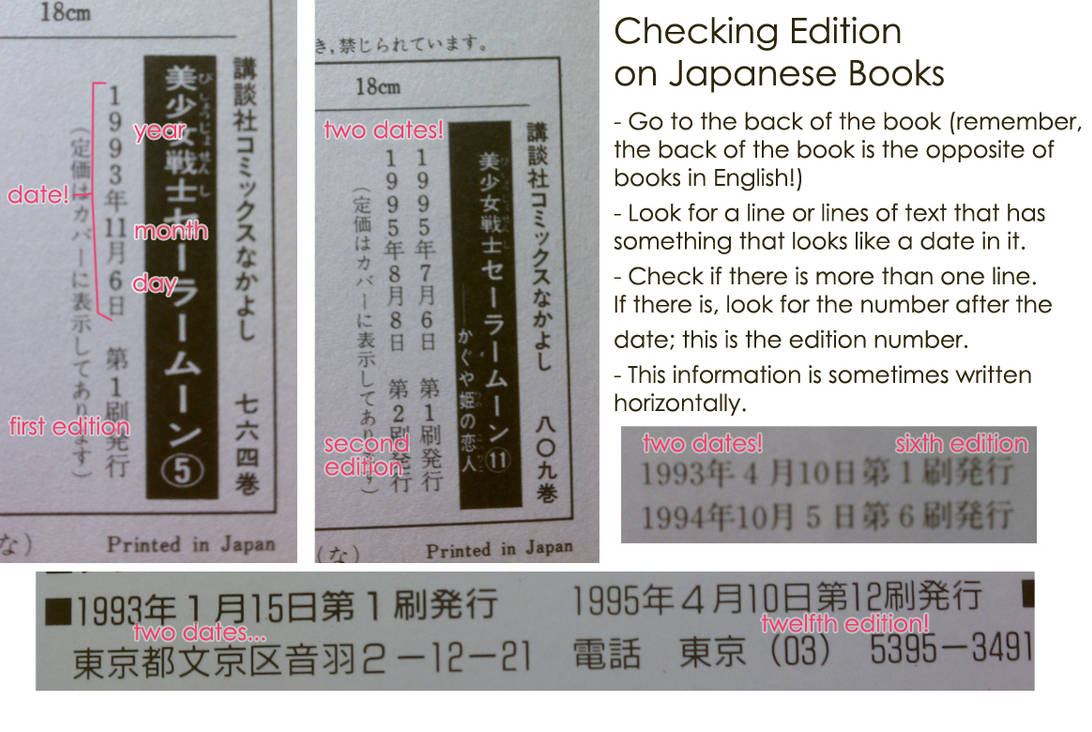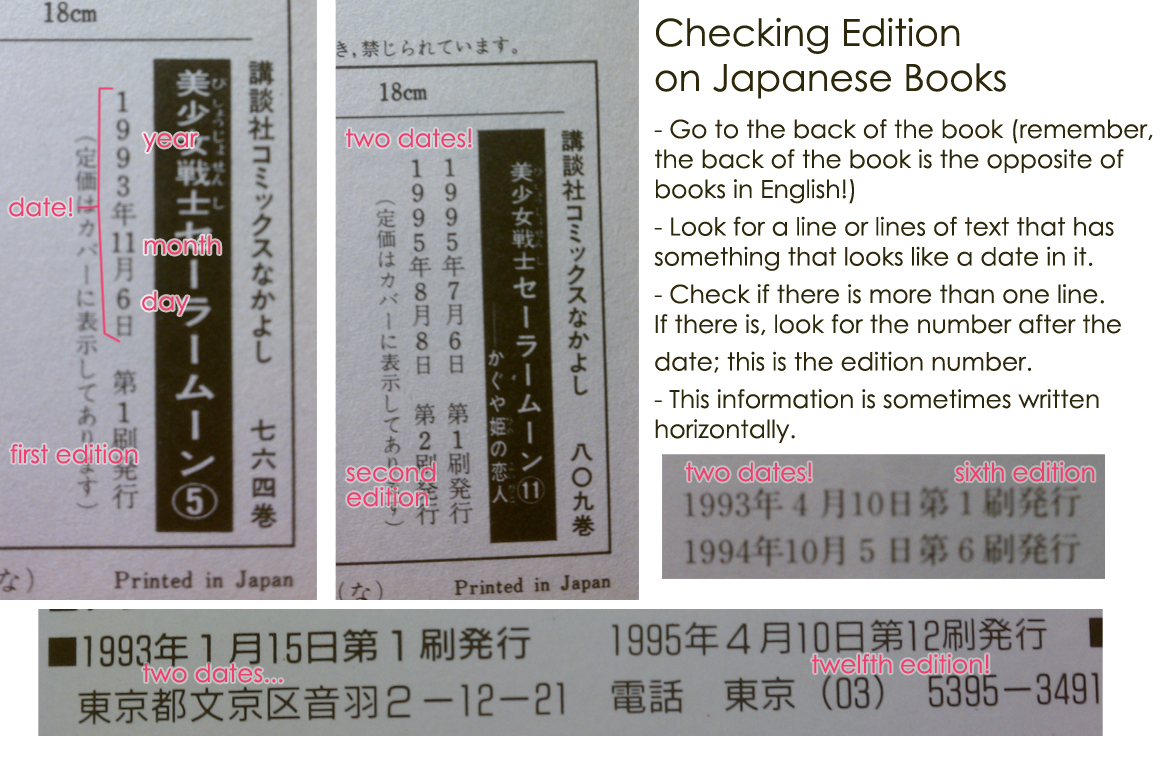 This is a quick guide to show non-Japanese speakers (like me!) how to check which edition of a book you own when the book is written in Japanese. This info was taught to me by *
kuroitenshi13
As far as I know, this is accurate. xD

Wow! This is very awesome! ^^
Reply

oh, thanks Kuroitenshi and Sakky for teached me that! **runs to check Sailor Moon originals**xD
Reply

Thanks Sakky! Very helpful!
Reply

Awww, thanks for crediting me for the original idea. I never thought of actually posting it up on dA. XD;;;;;
Reply

Someone asked me about it and I was like I KNOW HOW TO DO THIS BECAUSE ANGEL TEACHED ME xD
Reply

Thanks for sharing this! I never thought to check my books. 15 out of my 18 are 1st edition. That's kind of neat!
Reply

this is really useful. thanks

Reply