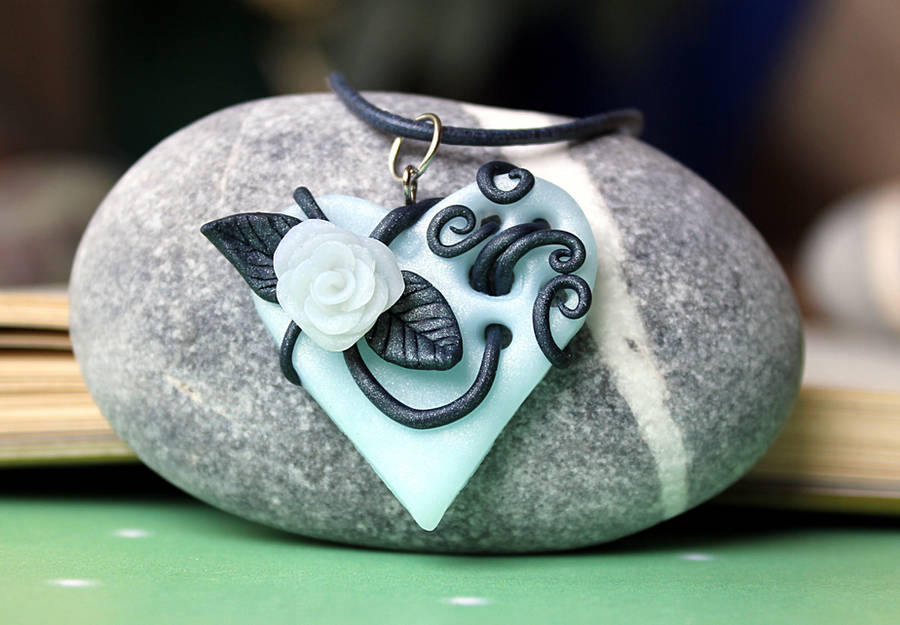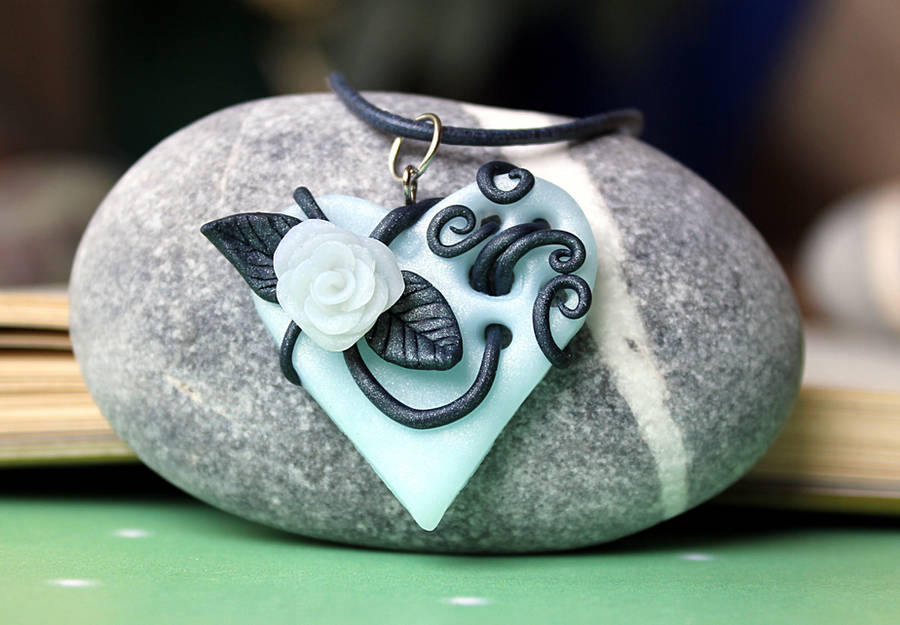 Watch
This lovely heart necklace "Frozen Rose" is made of polymer clay in the colors ice-blue, pearly, metallic opal green and translucent white.

The idea to make this pandent came in my mind one night after falling asleep. The next day I still remembered it and I made my dream memory to a touchable pendant.

I love to take commissions! If you're interestend you can send me a note.

♥ Facebook:
[link]


Don't use my photos and works in any way without my written permission. If you want to use them send me a note.