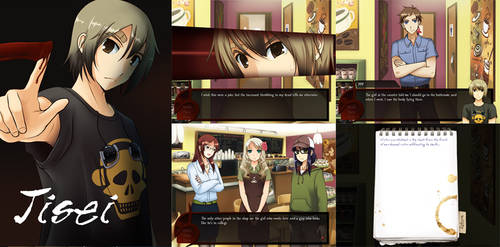 In case you haven't heard, a super typhoon recently passed through the Philippines. It's kind of scary for me, because I was just in the Philippines two weeks ago in some of the cities that the super typhoon passed through.
I'd like to help all our friends and fans in the Philippines, so to that end, all the money made from sakevisual sales this week (November 9-16, 2013) will be donated via
Global Giving
.
For anyone who's new here, sakevisual has a series of supernatural murder mystery games: Jisei, Kansei, and Yousei. They've won awards and stuff, and I've been told the characters in it are sexy, so surely that's a bonus. (Also, the art's really nice and they're fully voiced.)
If you're strapped for cash, here's a 15% off code: CKTE00028
It works on any or all of the games.
Jisei - The First Case - $10
Kansei - The Second Turn - $15
Yousei - The Third Investigation - $15
If you'd rather just donate directly, please check out
Global Giving
.