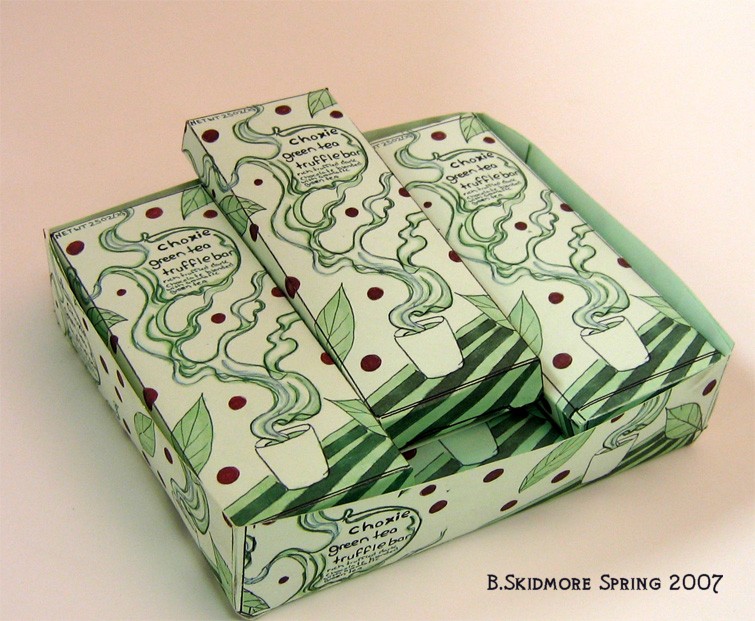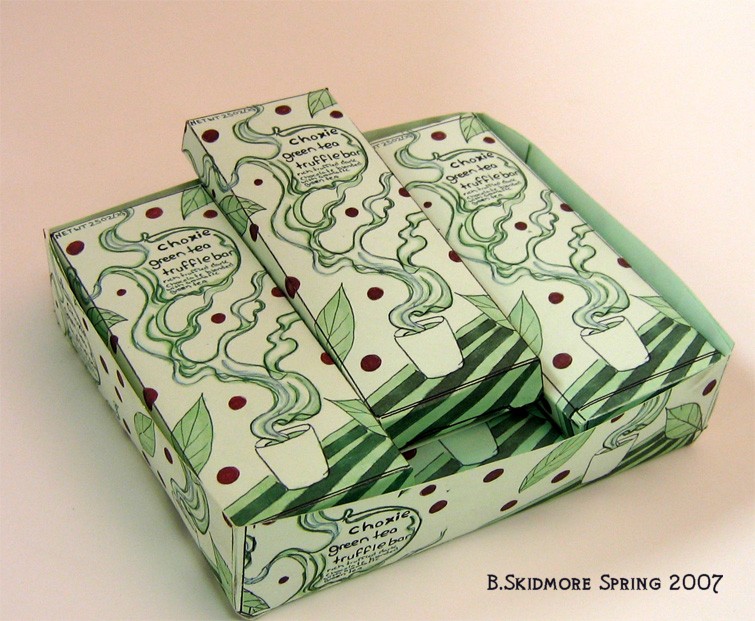 Watch
Assignment for Layout & Design to redesign an existing product or to make up your own for a Point of Purchase Display. These are Choxie Green Tea Truffle Bars.

I chose the Choxie Candy bars because already I am in love with their designs. I Chose a flavor which would likely only be released in Asia because they get all the best candy after all and I thought it would be more interesting design wise to work with a unique flavor such as "Macha" or green tea; a flavor thats very popular in Japan. u_u;

Materials: Cardstock, Rubber Cement, Copic Markers, Photoshop

Since I had to fill the package I scanned in my original design pattern and printed out several copies onto pale green cardstock.