CLICK THE IMAGE TO WATCH ALL THE VIDEOS!
EDIT: ENDED!
Thank you everyone for watching, if you missed it, you can catch up in the link provided in the image, CLICK IT!
I'll edit all the sessions into one shorter for youtube

OLD: Long time no seeing, right!?
I'm actually getting a little more free time and I'd like to share with you guys what I'm working on, announcing it with a long time span, for those who can't catch livestreams because they're so sudden!
So, here's the image I'll working on, it's from Danmaku!! Card game: Reimu!
Click the image to go to the site!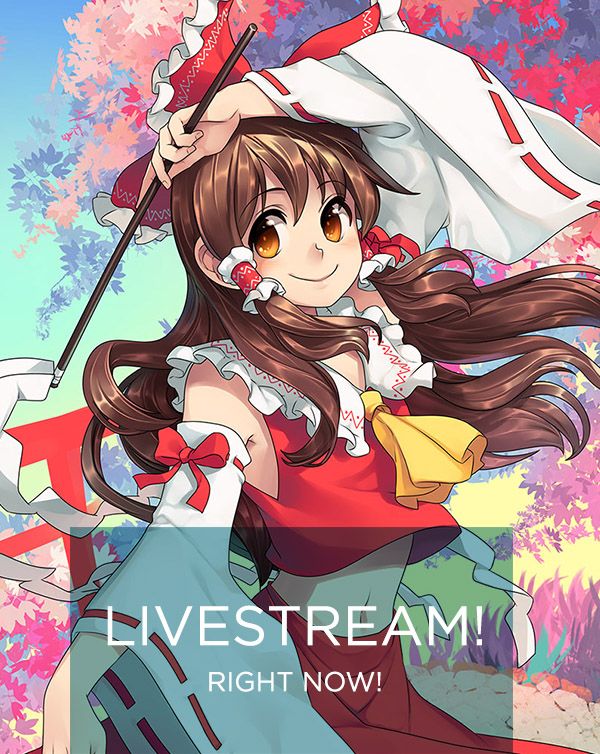 BE HAPPEEEHHH