THE NINTH!

I'm really amazed to get my 9th DD! When I first started in this site over 10 years ago I thought that I'd get as much as 2. I'm so happy to see this fanart through my DD section: saiyagina.deviantart.com/dds/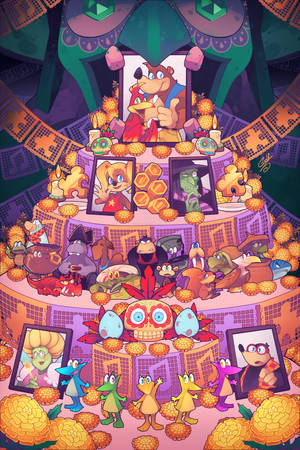 I'm really happy that
Ginryuzaki
took her time to suggest it and that
Ry-Spirit
featured it. Because it was one of the thoughest fanart pieces I've done, and a major challenge to mix it with el Día de los Muertos theme, so it's not like any fanart I've done, I'm really proud of it regardless of their popularity.
Life status
It's been very busy days since my San Diego Comic Con trip, which was absolutely fun! I bought a box of 36 Copics! I wonder how much art I'll make from these


In the last journal, I was promoting a workshop but in the end I had to cancel because of the really bad coordination and behavior from the people who contacted me.

On the bright side I had lots of fun works and I'm currently doing a couple commissions and collabs, it's not that I'm available to these, but I know these clients for long time



And I'm learning japanese again! I really suck at it but I'm beginning to understand some kanjis and I can finally tell "sa" from "chi" apart

Find my art also in:
tumblr
//
facebook
//
society 6