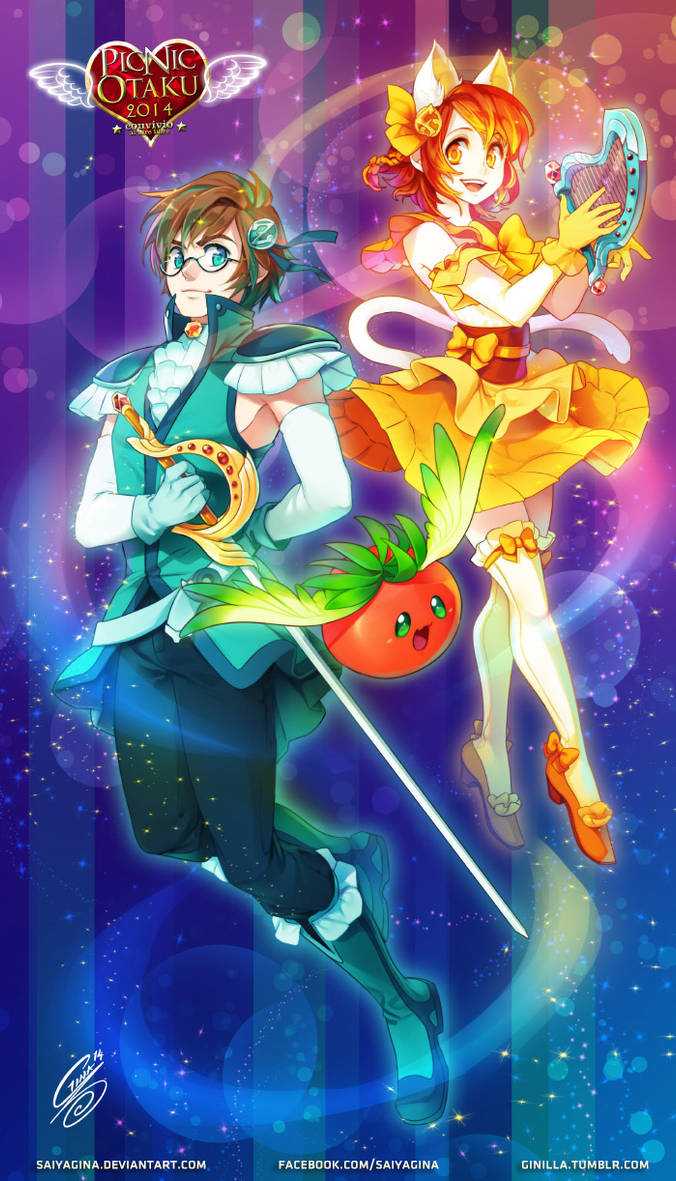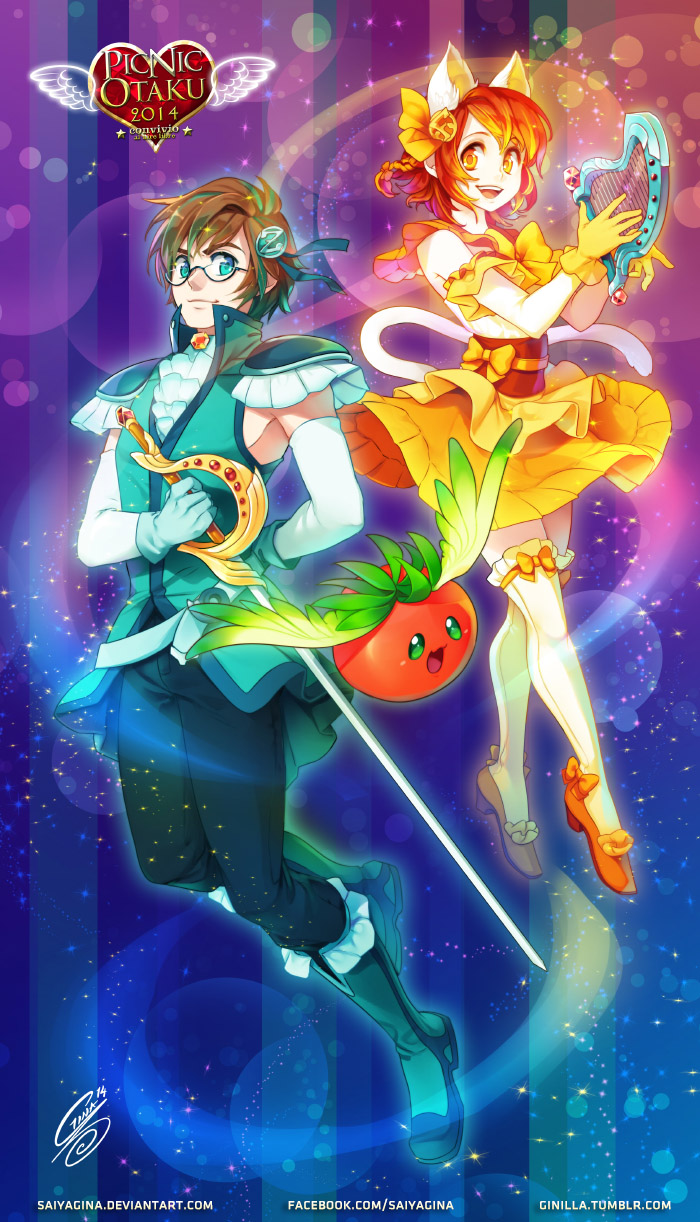 Watch
Magical Tomato Transformation!
Poster art for the
Picnic Otaku
, a pretty small event in my city going on this Friday July 4th, just before the Sailor Moon Crystal premiere! A perfect occasion to choose the mahou shoujo theme.
The characters are, if you've been following my gallery for a while now,
Fuu, Zion and Tomate
, now in a colorful Mahou Shounen/Shoujo form!
This was the perfect occasion to make fun of Zion (the boy) and make a weird outfit

You can see the process in my tumblr!
ginilla.tumblr.com/post/905109…
Art © Gina Chacón
Picnic Otaku logo by Thiefoworld
Done in SAI and Photoshop CS6