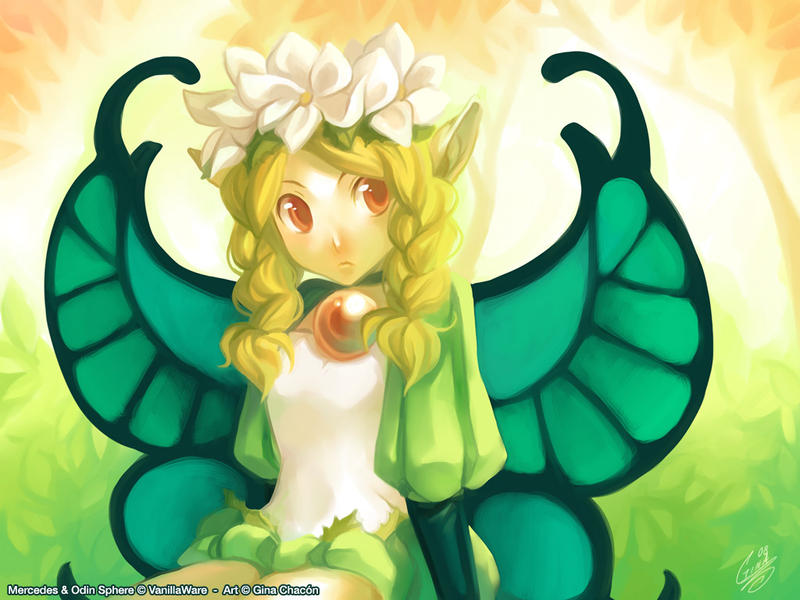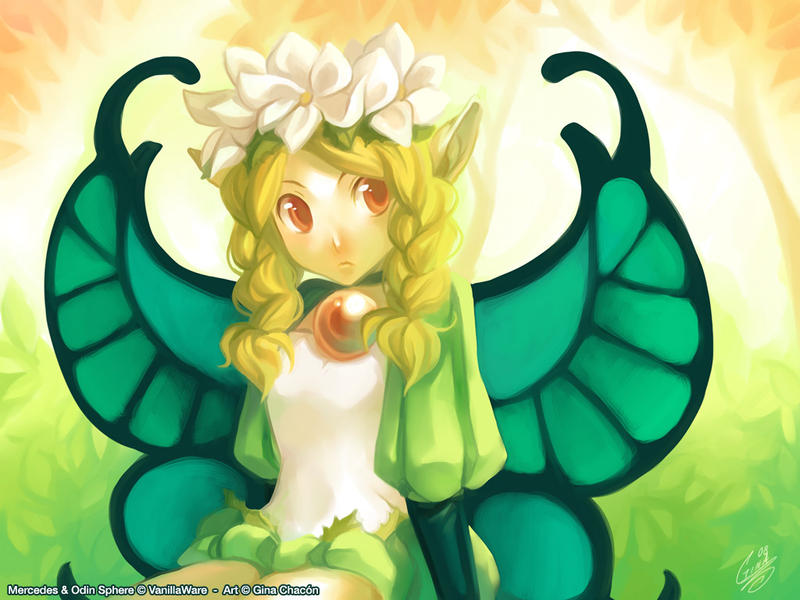 Finally! Uploading something!!! And yeah, fanart time has come again *-* this time featuring Mercedes, the little yet beautiful Fairy Queen of Ringford.
I love her design and background in the game, but I hate her so much in the gameplay, liek, slow fairy is SLOW!!! Makes me want to stone her for her insolence. gggrrrrrrr GGRRRRR
This is my 3th attempt trying this marvelous new program called SAI

OMFG!!! I dunno how, but finally a program understands how I want to work, I mean, this is the kind of illustration I ever wanted to do, but somehow I managed to fail in other programs, while in this one, I could do it without making several changes in colors and techinques, maybe I'm talking too much about this program, but if I ever tryed to do this in photoshop, It could been more hours spent. Aw SAI I love you!!!

BTW, this is Wallpaper sized,
click DOWNLOAD for the 1024*768px sized
Until next time! I'm artworking hard, but it's work related, so I'll never upload those, sorry
Mercedes, Odin Sphere © Atlus, Vanillaware
Art © Gina Chacón ----- Don't Steal!