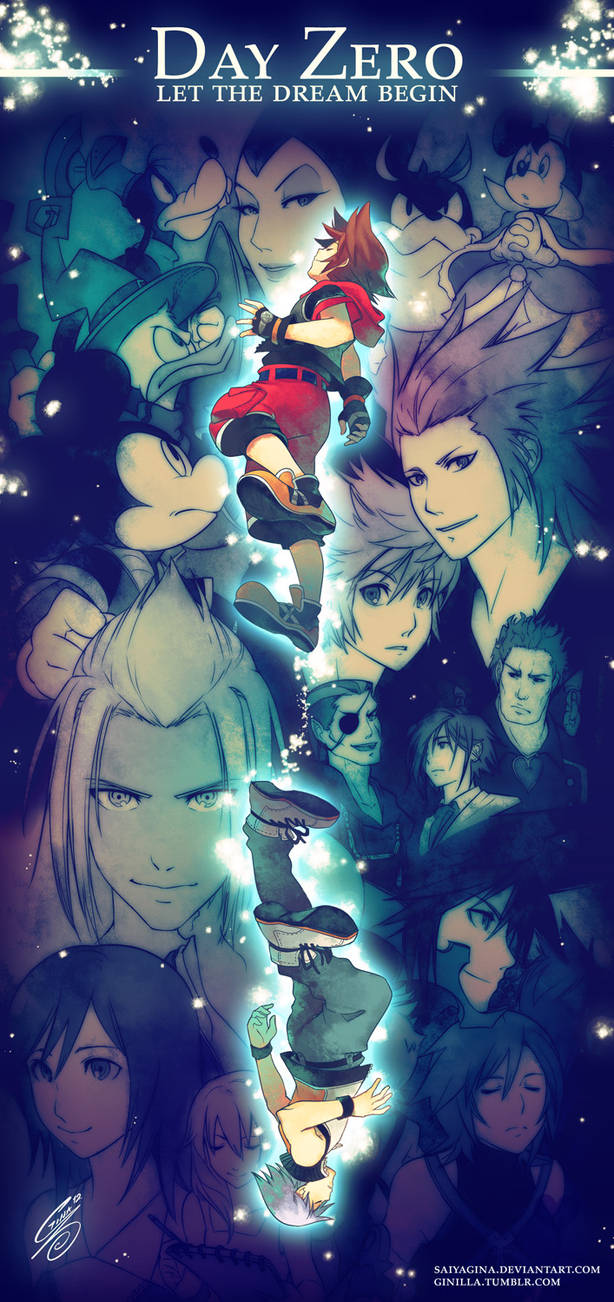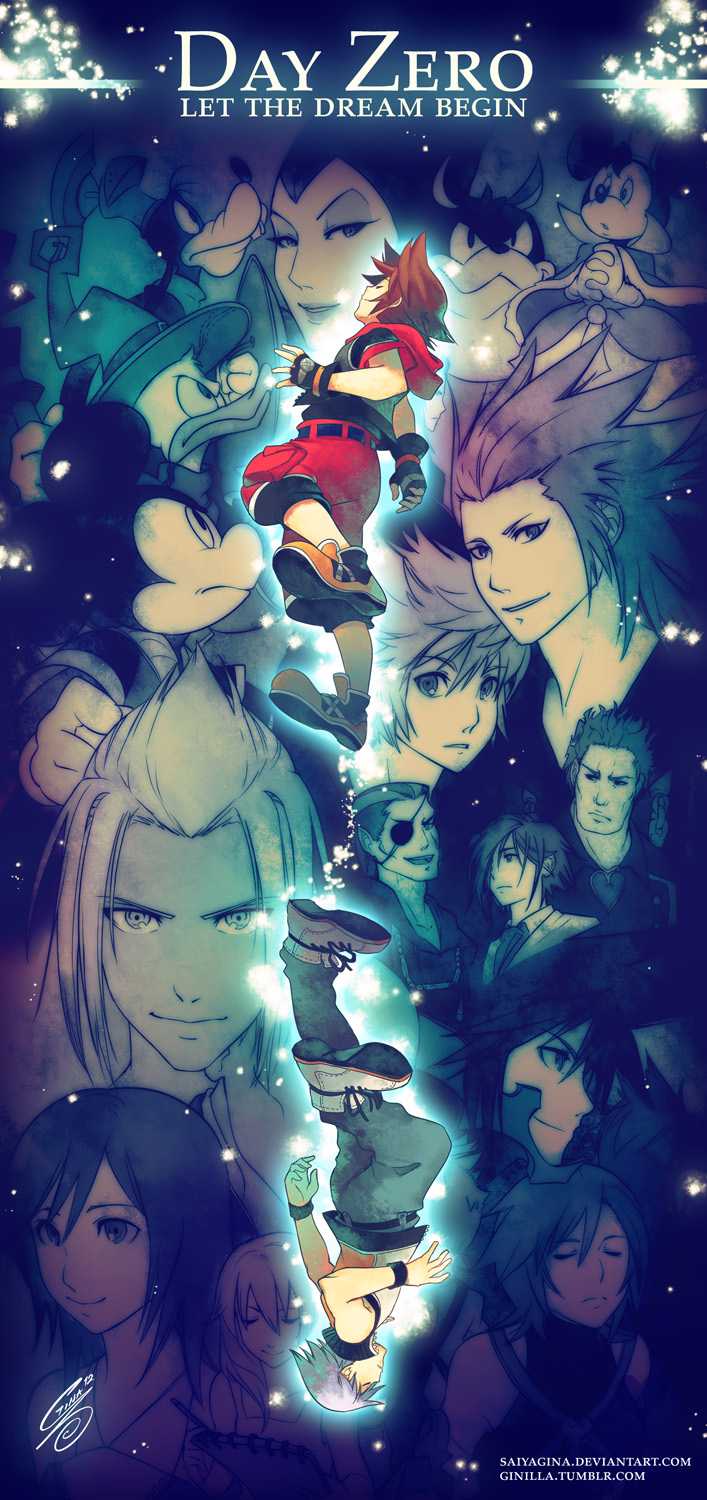 Watch
Done for
KH:3DS Countdown tumblr
event, I was planning to do something way more simple, but what the heck, I got the release date in the raffle!

(that's why it says "day zero")
So I'll copypaste myself in the description:
When I saw the first images in magazines I thought of Kingdom Hearts as a mock (I mean… who ever imagined a Disney Square crossover before!?), then played it for the lulz and… I simply fell in love, exploring the Disney worlds and watching a surprising character development through Sora, Riku, Kairi, and many more.
After 10 years, I still want to play that mock of franchise, that gave me wonderful games and lots of characters to love!
Argh, I want KH 3DS so bad! I don't think I'll refrain myself to see spoiler videos before the american release

yay!
Lots of love for Axel/Lea and Donald Duck

EDIT:
For those wondering where are Xion, Terra and Ventus... well... they ARE there, but went killed by the post-edition

[link]
Kingdom Hearts © Square Enix
Art © Gina Chacón
Done in SAI, with color adjustments in Photoshop CS2