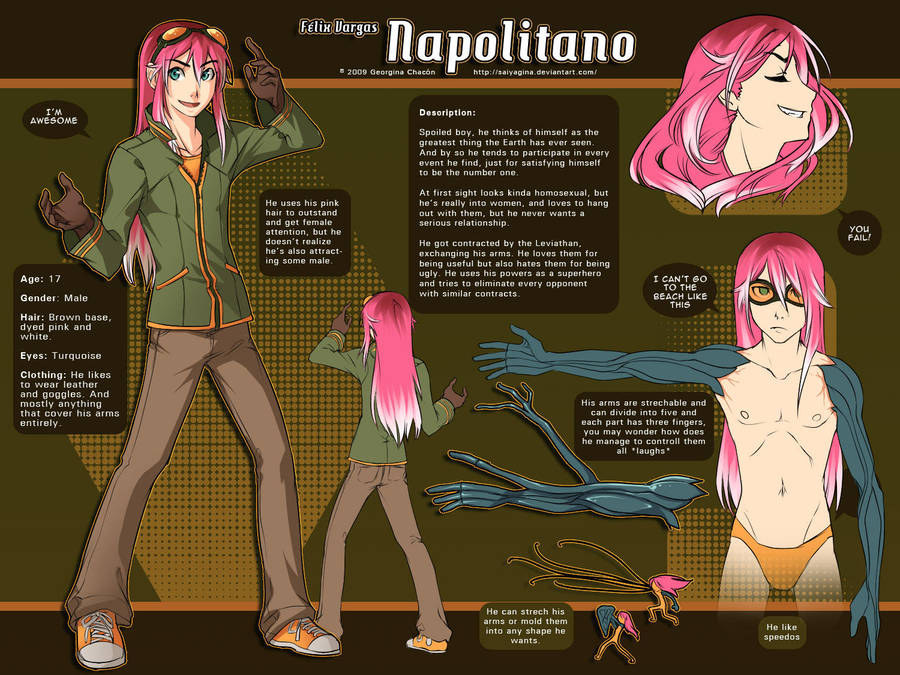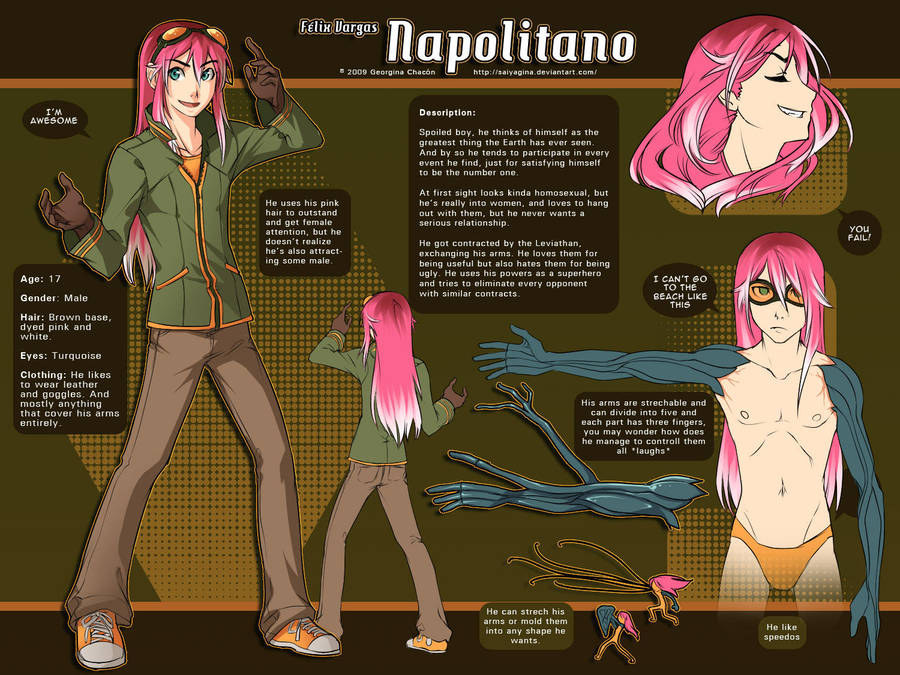 Watch
CLICK DOWNLOAD TO SEE IT FULL-SIZED
Hahaha I can't believe that I'm uploading this after a year of drawing this ;v;
You may remember him a bit from a past deviation, he's...
NAPOLITANO!
... ok no, Felix, but you see why he's called Napolitano (and he doesn't like it)
He's a secondary character of my selfpublished comic
The 3:00AM Room
but I grew so fond with him, since he's my most girl-looking manly character.
I took so much to upload this because his features are a little spoiler of the comic (he's the classical rival with no apparent skill but heh, it only lasts 5 episodes)
Damn, now I need to do Elisa's and the twin's sheets too 8D
Félix Vargas © Gina Chacón ---- Don't Steal!