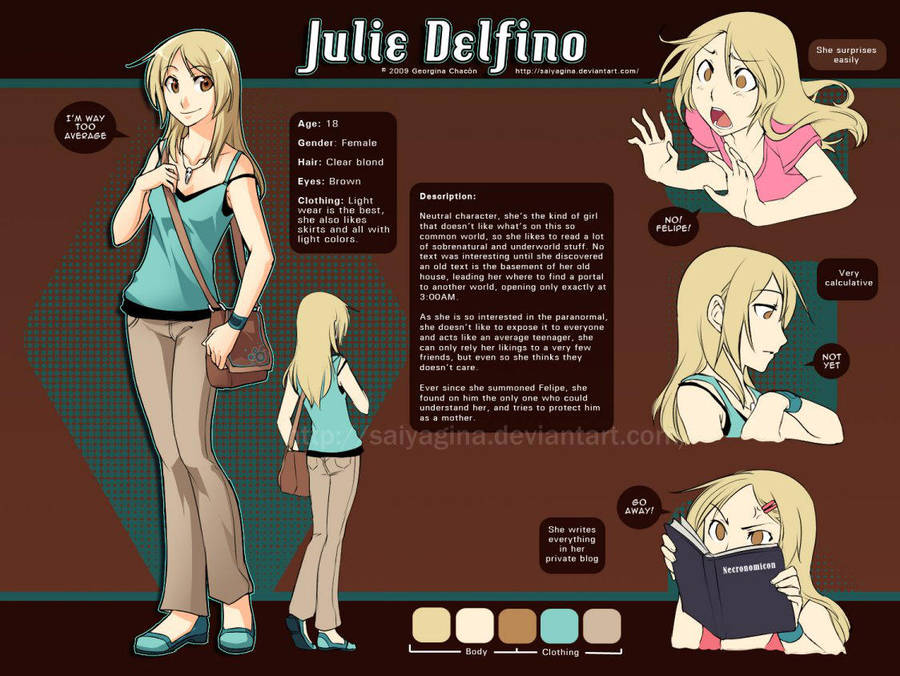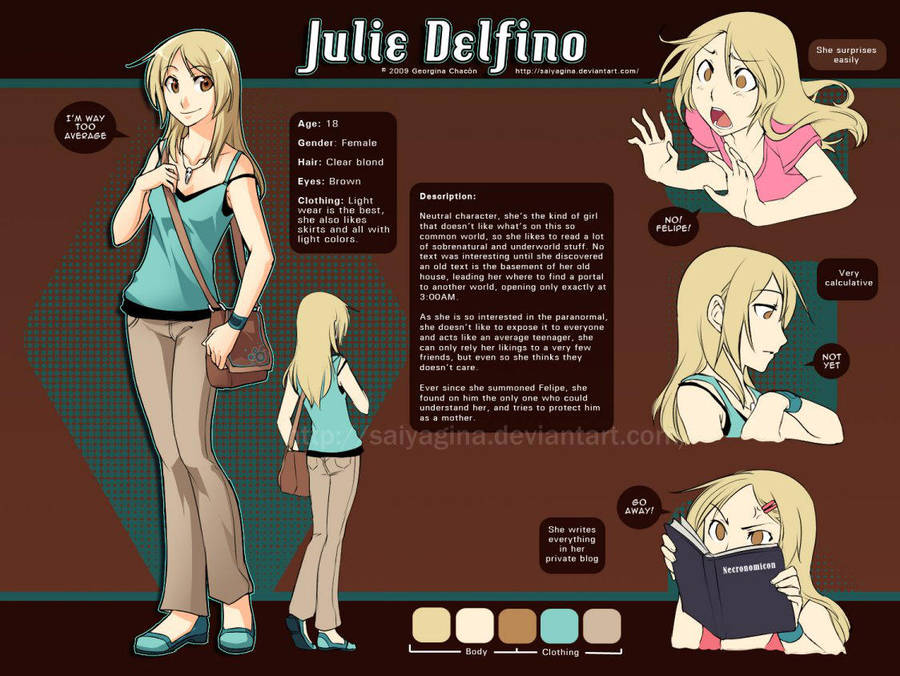 CLICK DOWNLOAD TO SEE THE FULL-SIZED PIC!!!
It was a long time I did a character sheet... 2 years!!! Hahaha sure I'm slow, but well, I should've uploaded this a long time ago when Epsilon got released

She's the coprotagonist of
The 3:00AM Room
, she's waaay the average character, nothing too interesting xD... mmhh I was about to talk about her past in character designing, but it's better to upload some old sketches in scraps later

And oh! I also have the sheet for my other character Napolitano! But since the description is spoilerish... it'll have to wait until Epsilon 5 is released ;v;
Julie Delfino © Gina Chacón ---- Don't Steal!