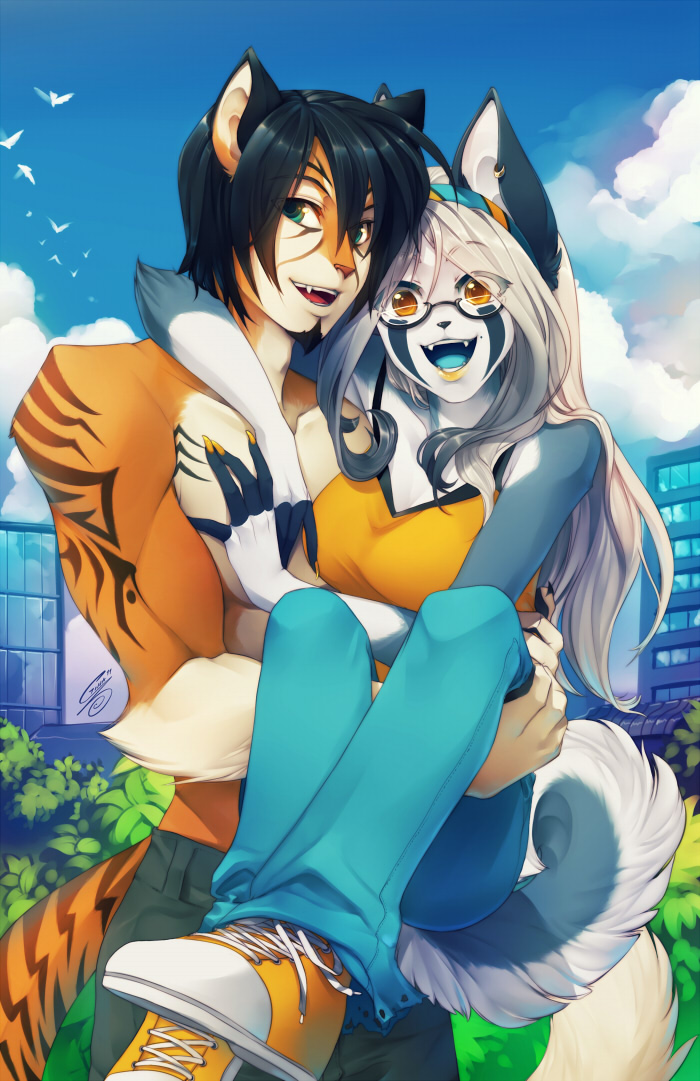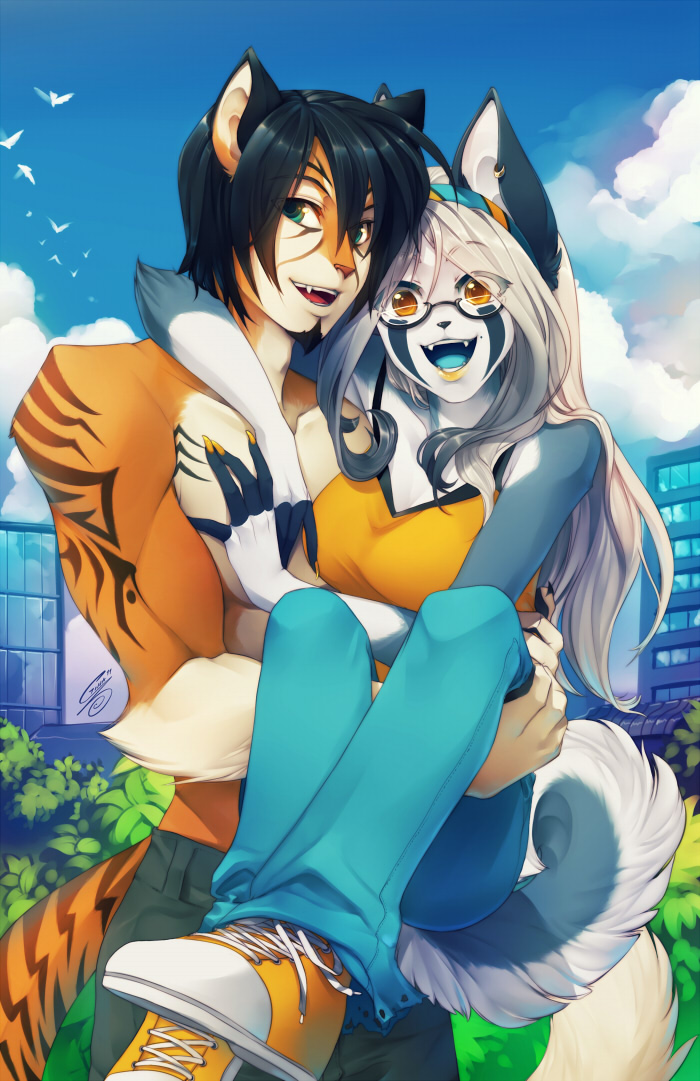 Watch
Annie, grab my nipple
Horrible title suggested by

xD
I won't be able to reply for the next two weeks due to work on comic and other stuff, but I do read all comments, thank you so much in advance for taking your time commenting/faving!
Birthday gift for one of my most beloved and talented friends:

, I failed every year to manage to draw something good for him for whichever the occasion, but not this year!
I got tons of fun drawing his characters
Annie and Ben
, from his comic
Running Wild!
, I do not excel into anthro but it's a good relief after many animu faces (now furry animu faces, what a change!

)
Also, I got to animate his icon, yay! A new member of the Monkey Dance Crew! (more to come soon)











Annie & Ben © *jesonite
Art © =saiyagina
Done in SAI, with retouches in Photoshop CS2