WARNING
NEWS
Dang guys it's been awhile.
So pretty much from November till December I was taking a break. So during that time my Patreon was closed and I wasn't doing any Patreon or commission work. However, now I'm back. Going to upload some new things here (that Deviantart would allow me to upload) I don't really post as much here as I do on Eka's Portal.
So not much going on for 2019, just going to continue drawing more sexy stuff :3 I switched up my Patreon rewards and I decide to make an attempt once again to try doing a vore visual novel. So let's see how that turns out. Hopefully, I don't drop the ball on that. Thanks again for the support guys!



Support me on Patreon for more exclusive comics and art
Patreon Menu


Monthly Vore Doodles
Pick from over 100 sketch packs which contain 15 sketches each.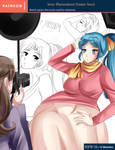 Monthly Vore Comics

Archives of lewd, short story, vore comics.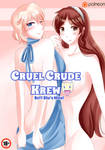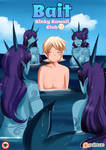 Misc
Get latest news, vote on polls for contentIf this sounds yum check out my Patreon for more information.
Click here for my Patreon page




COMMISSION AUCTIONS

I am no longer doing normal commissions. You need bid on a commission slot when they open. The highest bidder will get the commission. Keep a look out for when one opens, as they are only up for 24hrs. I will post when one is currently ongoing or you can subscribe to get alerts when one is open here ych.commishes.com/user/ SaintxTail