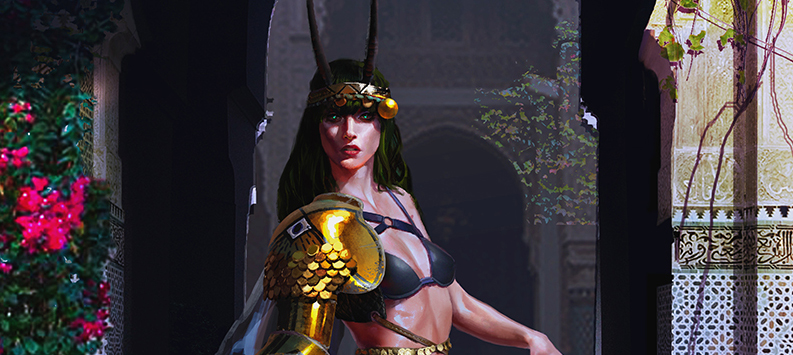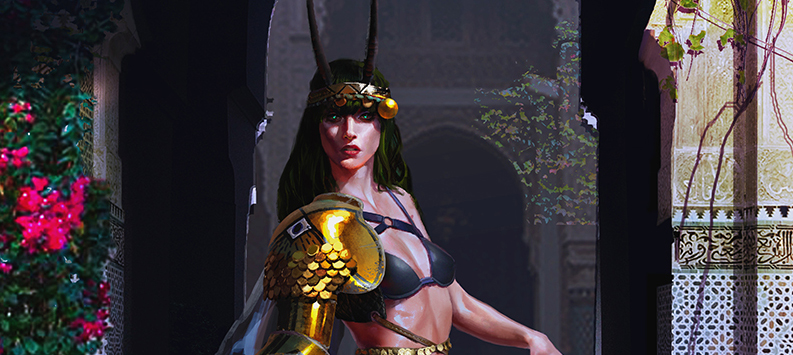 Watch
Greetings friends and followers.
Another update on the White Witch illustration. Lots have changed, most importantly is the face as I spent a lot of time trying different approaches until I am finally satisfied with the results I got right now.
the background changed, the setup changed a lot and I am still testing out different things pushing it toward a more futuristic/fantasy setup.
This will be a Tutorial on Gumroad, I skipped a bit but I am still recording the process, editing all those videos will be fun am sure.....
Final illustration:
Sketch:
WIP 1

This background is better, me thinks
Reply

Next level of realistic atmosphere in your artworks man!)
Reply

Forgive me if this reminds me of Lady-Loki. Very impressive.
Reply

Reply

oh man
I LOVE her new pose
+ blue touches on her skin
every WIP is an improvement,and thank you for sharing your WIPs. Watching you through the process is a one giant pleasure
Reply

<3 trying my best to record every step I make, hmmmm I skipped a bit those long sessions of decision making. but will probably go over them when doing the voice over

Reply

she cut off some other grill's head, right?
Reply

Eh started as another girl now its a beast, but will change it later on... the idea is developing as I am wrapping up

btw you got some awesome art works yourself, I know we follow each others but I just got the chance to look at your new pieces

Reply

can't wait to see the finished work C:
Reply

its not far off ... once I am done with the main character it will only take me a couple of days to finish the rest ... will get another update soon

Reply