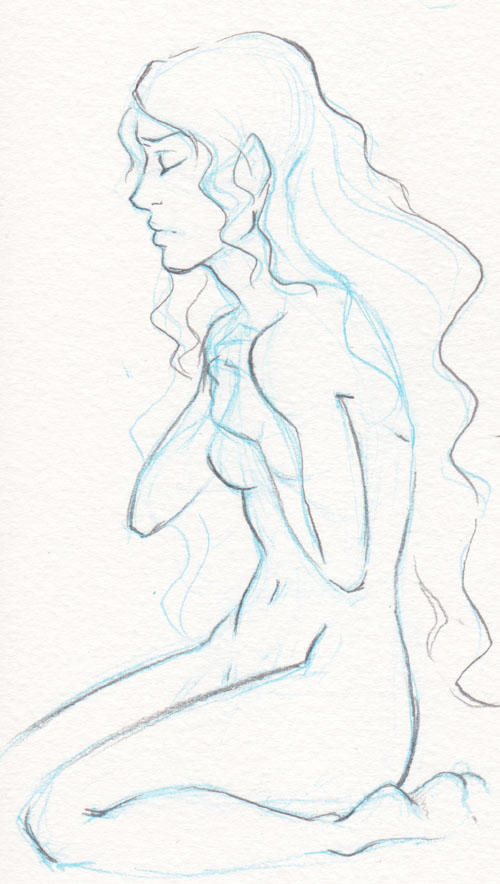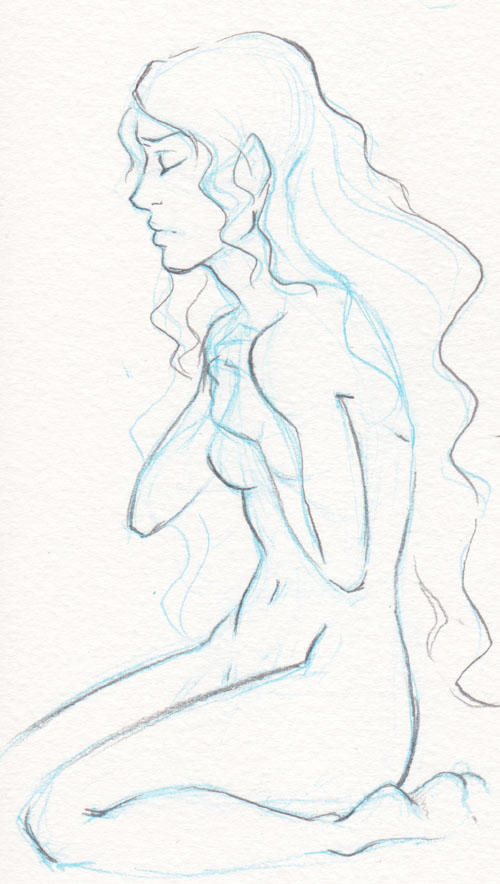 I wanted to draw something else tonight, but it turned out shitty so I drew this instead to loosen up.

I like this more than all the efforts on something serious today COMBINED, ugh.

very inspired by a beautiful song I've been listening to lately. Obsessively.


Oh, this is Nyarai btw.

Ich mags total! Ich finde die Proportionen sehr gelungen. Auch wenn es "nur" eine schnelle Skizze ist, finde ich es doch sehr schön und gelungen. Besonders weil hier ein sehr emotionaler Moment gezeigt wird. Ihr Gesicht und ihr Haltung passen einfach toll zusammen. Ich denke auch das dieser skizzen-Status genau das richtige für das Bild ist! Mehr ausgearbeiet würde vermutlich wieder was verloren gehen... Desswegen mag ich skizzen ja auch so. Die sind emotionaler!
Reply

ihr herz-schmerz?

Eine schöne Skizze. Ihr Gesicht sieht a-typisch für deinen stil aus. Aber ich denke das ist so, wenn man sich weiter entwickelt. irgendwannkommt was neues.
Aber sehr schön das Profil. Könnte es stundenlang betrachten.
Reply