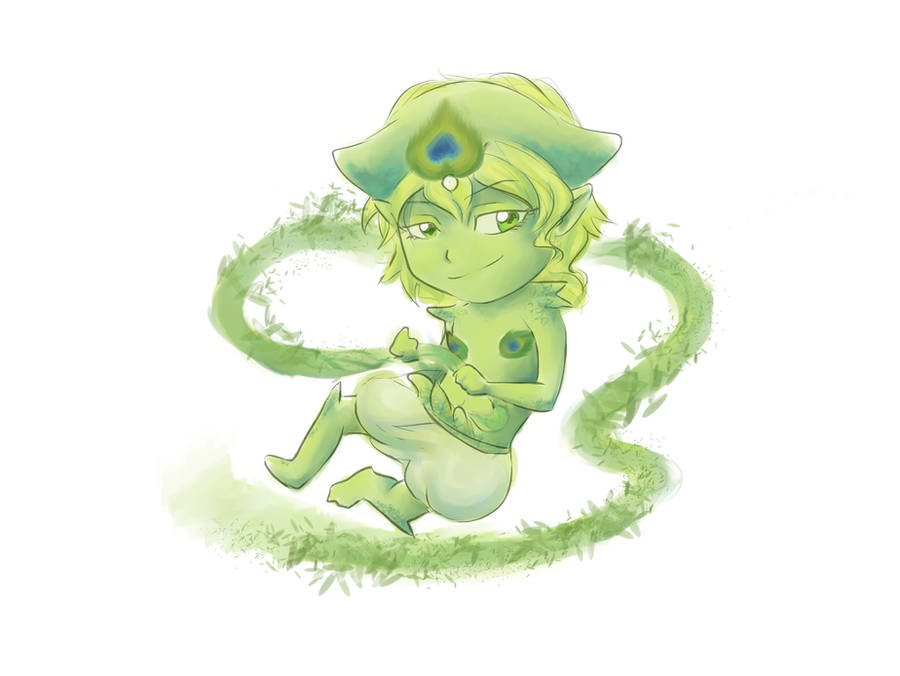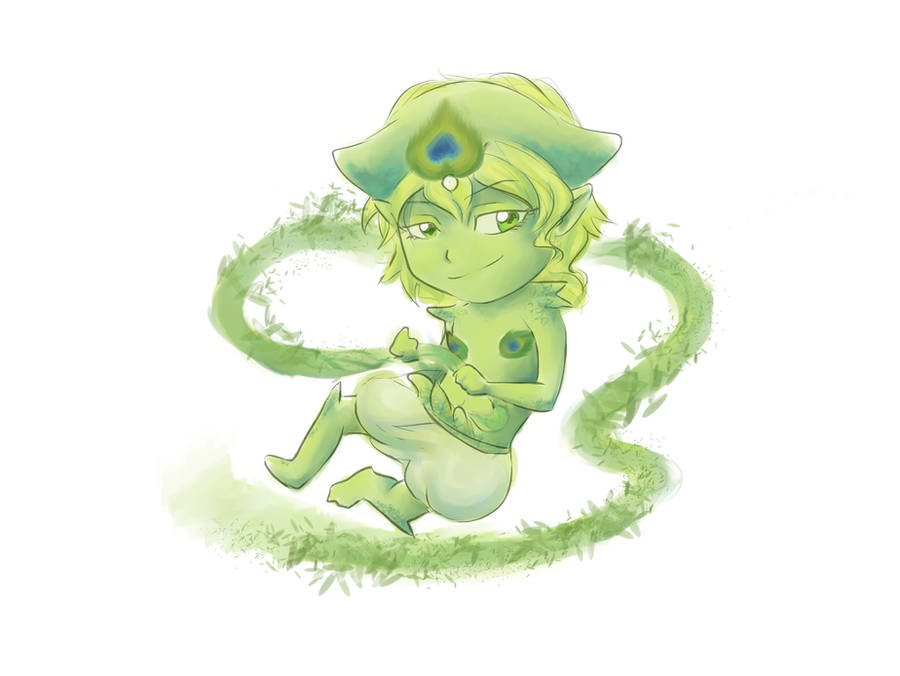 yeah, while I'm at it I guess I can upload this WIP of a tiny Zagan offshoot thingie as well.

Drawing him came so naturally, it's almost as if he was a character I designed myself.
Which is... odd, considering I would never have given him such a silly mask/hat and peacock feather pasties but... I just don't know. He kinda infested my brain for over a week (I think he's still in there somewhere...) and he's not even my favourite character.

By now I really like him though.

Don't know if I'll ever finish this WIP, I seem to have unlearned how to paint proper pictures digitally, I never know when to stop or how to finish things and end up just smearing away for hours without really changing the final result a lot.