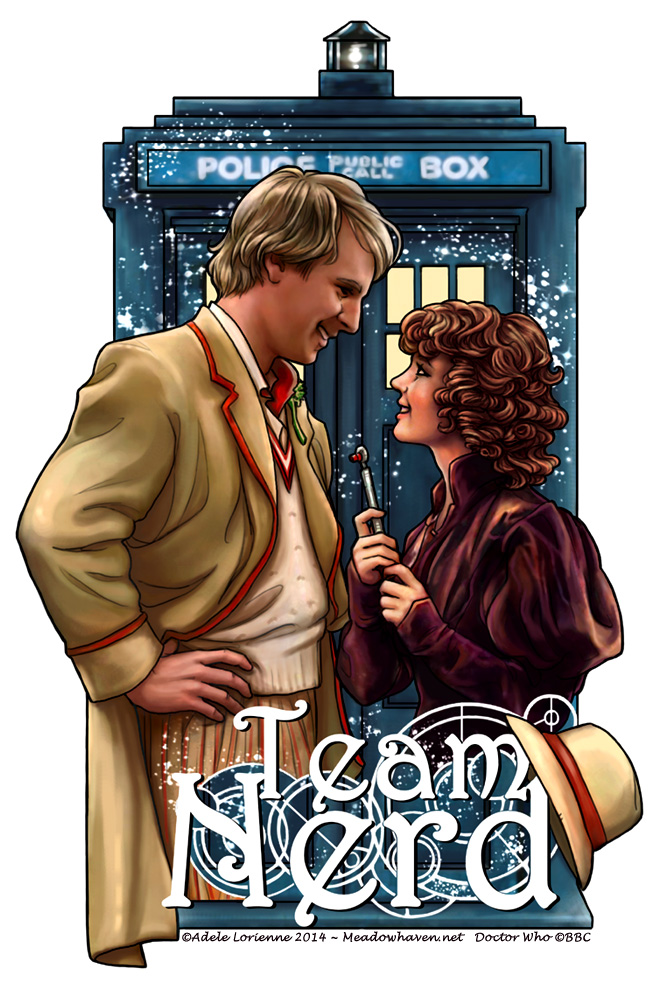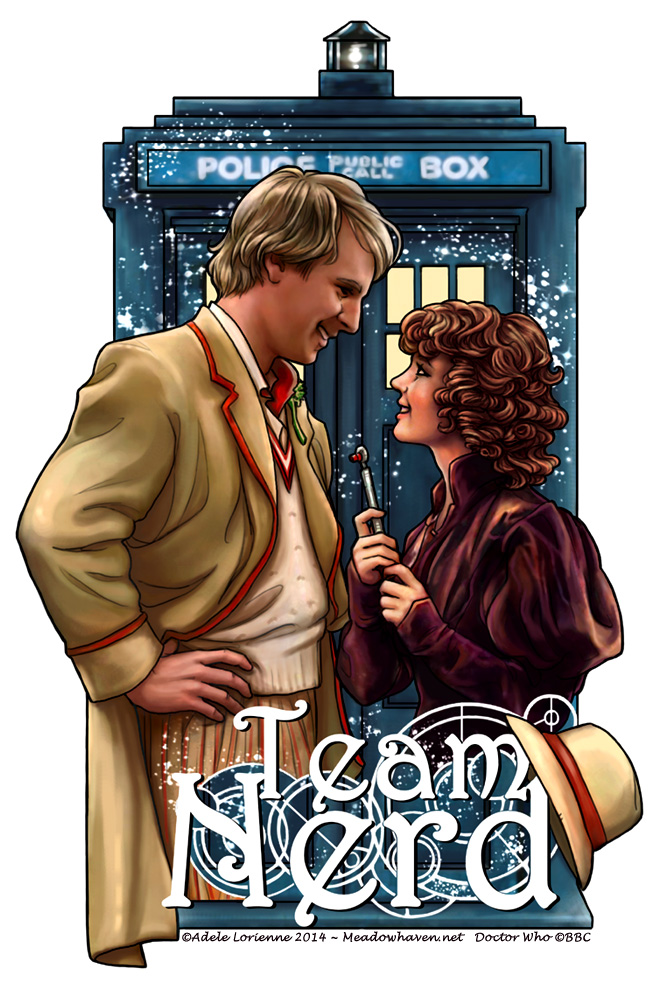 A very fun Fifth Doctor and Nyssa T-shirt design commissioned by Circular-Time!

I have been wanting to draw Five for a long while now, so I was quick to accept this one. In the process of learning to draw him I ended up with whole pages of other sketches to play with and maybe post later, so that was an extra bonus!

I love being commissioned for Doctor Who artwork, especially of my favorite Doctors.
Website - TUMBLR - Print Shop - More Doctor Who Art
Doctor Who is copyright BBC. (Please do -NOT- post this to Tumblr yourself; REBLOG FROM HERE)