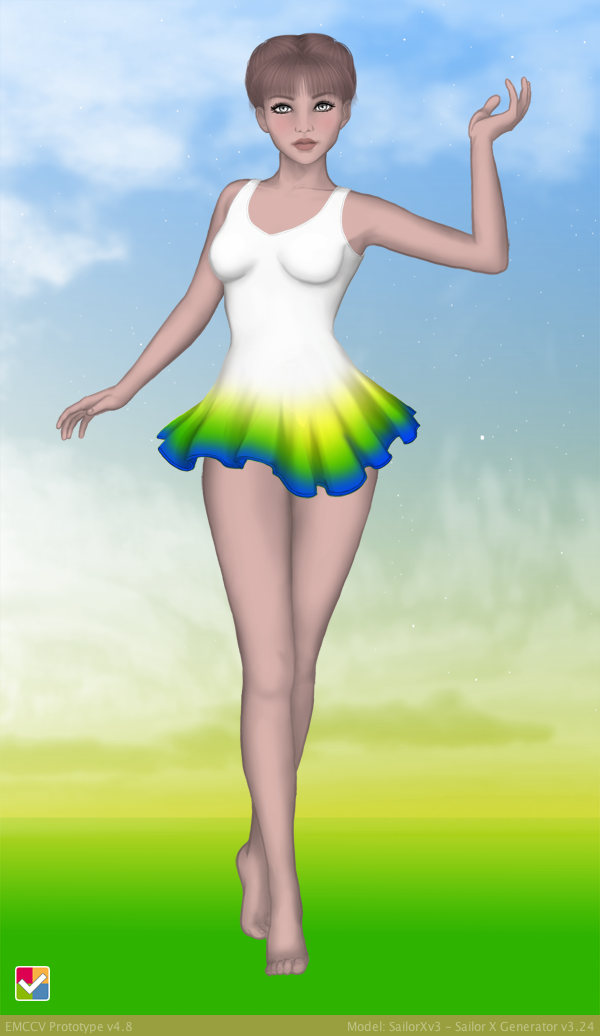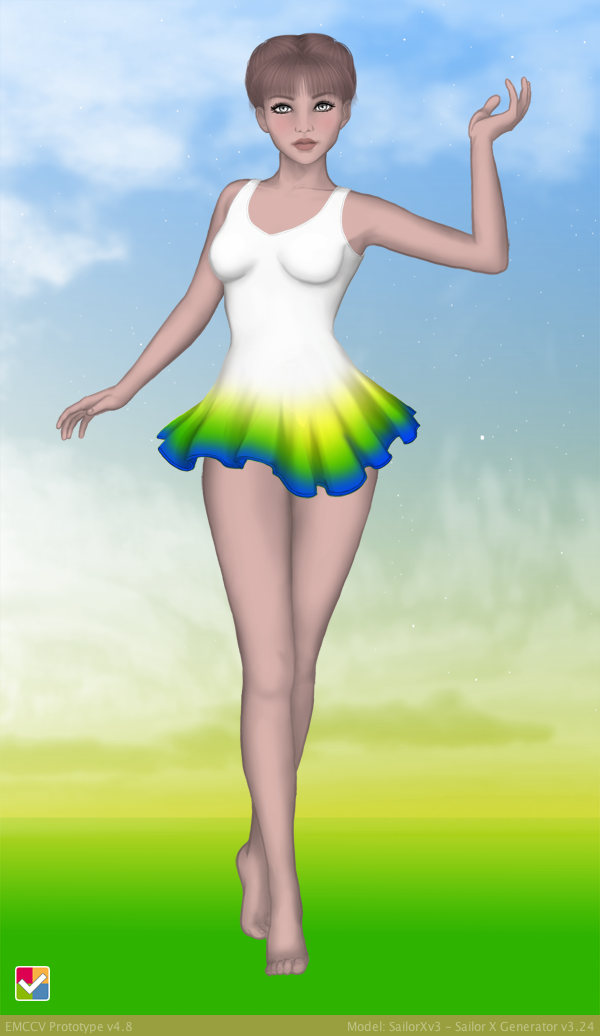 Watch
You have Katieline to thank for the upcoming additional skirt and leotard/dress gradients!



_________________________________________________

The EMCCV (Extendable Modular Creative Concept Visualizer) is a new game/design system inspired by the Kisekae Set System, that allows you to generate images of your ideas. You can also create your own dolls!
SailorXv3
is a module (=doll) for the EMCCV and all of it is available for as a
FREE
download at
www.emccv.com
. For more information on SailorXv3 visit
www.sailorx.com
Help this project grow by becoming a patron: www.patreon.com/EMCCV
All proceeds go towards artwork for the EMCCV and there are rewards, too!!


Yesss, my favorite bug ascends to primetime where all may know of it!

(...at the risk of sounding super demanding and nitpicky, may I humbly suggest that the second dress gradient be made from the dress and not from the short skirt? The skirt has a big V cut out of it to fit the belt, and the folds don't quite match.)
Reply

I didn't come across that problem... I'm releasing it now, but if there is a problem let me know!

(I'll check, too, of course.)
Haven't had the chance to check your bug list. Will do next time around. But this week was CRAZY.

Reply

THat is soooooo beautiful!!!
Reply

Reply