Banner Artwork by Black-Quose | Landing on Earth

11/06/18: Sorry for the delay, all unsubmitted claims that did not "renew" have been cleared. If you still want your claim re-request it ASAP before someone else does!
10/31/18:
First, sorry for the lack of approvals and updates, my mother-in-law was in the hospital and passed and I haven't even really been home for over a week.
Second, you NEED to let me know via comment or note if you are working on your claim for this Collaboration today or tomorrow or you are going to lose your claim. You CAN re-claim if you miss this deadline, but you would need to do so before someone else takes it.

next to a name means you are safe and will not lose your claim in the Clear.
Third. Once Part 2 starts, any characters who have already gotten pieces submitted for/claimed, will drop any open spaces. If you have not yet finished your piece when part 2 starts, you are still subject to being Cleared on the next clear date. We will not close characters who do not have piece drawn for.
UPDATE 10/10/18:

FIRST
| The first Clear Date is 11/01/18! Please have your pieces done and submitted by that date OR comment below to let us know you are currently working on it before that same date. If you do neither of these things, your claim will be revoked and re-opened. You MAY re-claim if this happens, but you will need to do so before someone else claims it. If you are confused by this process, please note
BunniiChan
with your questions.

SECOND
| Part two will be posted in early-mid November! Be on the look out for it!
__________________
Alright everyone, we're trying this out. If we get enough participants in each round of characters, we'll eventually have all the Senshi and more drawn by members of this group!
Massive Collaboration Event: All the Senshi (+more)

For this collaboration, we will allow TWO people to claim a character. We will add more if there is enough participation and every character in a group gets claimed.

Comment below to claim a character. First come, first serve.

No reserving "if more spots open up" for a character.

One request at a time, but once you submit you can then claim another character.

There is no set limit on the number of claims you can make until we see what participation looks like.

Characters will be added as time passes, do not ask for a character to be added. However, you may request that a character be added in the next round and we will see if it fits.

Please complete your pieces in a reasonable amount of time. This will be updated with "Clear Dates" where claims that are incomplete will be removed and opened up for other people.

You may draw these characters however you wish, but no gore, mature material or changing their species. Also, they should not be in groups, just draw the character you have claimed. (when we get characters such as Luna and Artemis, you may choose either of their forms to draw.) Be creative or just draw the character in your style!


Please draw at least from the characters waist and up.

Submit your finished piece
here
.
Next "Clear Date":
TBD - Near end of Year
Part 1 Starts:
Currently Running
Part 2 Starts:
Mid November 2018, will run alongside remaining Part 1 slots.

= open slots available |

= all slots claimed
Part 1: Core Senshi | Villains
note that not all villains will be in this part, it's Villains "part 1"

Sailor Moon
(note this is not for Princess/Neo-Queen Serenity, they are in part 2)
-
Minasaturne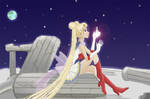 -
Blossom200
[in danger of losing claim after 11/1]

Tuxedo Mask
(note this is not for Prince/King Endymion, they are in part 2)
-
MysticSybil
-
AsahinaX

Sailor Mercury
-
TheAnomally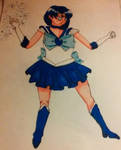 -
Alina20117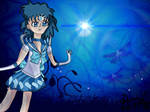 Sailor Mars
-
FlyingPrincess
-
Alina20117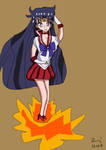 Sailor Jupiter
-
varaa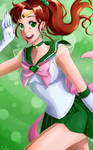 -

Sailor Venus
-
BunniiChan
-

Sailor Uranus
-
teriopi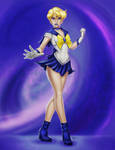 -

Sailor Neptune
-
TheCandyRosebud
-

Sailor Saturn
-
ClauOkina
-

Sailor Pluto
-
Tabascofanatikerin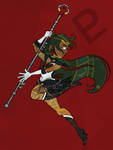 -

Queen Metaria
(give her a physical form if you'd like or even her shadow-human form from the manga!)
-
TheAnomally
-

Queen Beryl
-
MysticSybil
-

Jadeite
-
-

Zoisite
-
ErinPtah
-

Kunzite
-
-

Nephrite
-
-
Up next....Part 2 Past & Future!!
featuring Chibiusa, Helios, Queen Serenity, Neo Queen Serenity, The Asteroid Senshi + more!