Banner Artwork by Black-Quose | Landing on Earth
05/23/19:
The next clear date is end of May (meaning anytime from May 31st to June 3rd) Please SUBMIT or RE-REQUEST your character or you will lose your claim and it will open up to others.
I will also start the next part which will include Stars and Civilian Forms and a few Civilians. After an adequate amount of submissions are made into this part, I will open Part 4 as well which will be the option to request characters that have not yet been made available! (Like half the villains

I will probably add the "S" villains to Part 4 so people don't forget about them) This will run for as long as people participate.
Thank you all for your patience with Part 3's delay.
__________________
Alright everyone, we're trying this out. If we get enough participants in each round of characters, we'll eventually have all the Senshi and more drawn by members of this group!
Massive Collaboration Event: All the Senshi (+more)

For this collaboration, we will allow TWO people to claim a character. We will add more if there is enough participation and every character in a group gets claimed.

Comment below to claim a character. First come, first serve.

No reserving "if more spots open up" for a character.

One request at a time, but once you submit you can then claim another character.

There is no set limit on the number of claims you can make until we see what participation looks like.

Characters will be added as time passes, do not ask for a character to be added. However, you may request that a character be added in the next round and we will see if it fits.

Please complete your pieces in a reasonable amount of time. This will be updated with "Clear Dates" where claims that are incomplete will be removed and opened up for other people.

You may draw these characters however you wish, but no gore, mature material or changing their species. Also, they should not be in groups, just draw the character you have claimed. (when we get characters such as Luna and Artemis, you may choose either of their forms to draw.) Be creative or just draw the character in your style!


Please draw at least from the characters waist and up.

11/30/18 | Please submit only "clean" artwork. No lined paper, dark photos or scans, etc. I have accepted those who've submitted pieces with low quality so far(again, this is related to lined paper/dark photos/ dark scans, not the quality of your work itself!) but I will no longer accept them starting now. If you have a concern for this, please note
BunniiChan

Submit your finished piece
here
.
Next "Clear Date":
May 31st
Part 1 Starts:
Undrawn Characters Running
Part 2 Starts:
Undrawn Characters Running
Part 3 Starts:
June 1st (see below, but no requests before 6/1)
Part 4 Starts:
TBA

= open slots available |

= all slots claimed


Part 1: Core Senshi | Villains and Part 2: Dreams & Time


Characters continuing from Part 1 & 2

Jadeite
-

Kunzite
-

Helios/Pegasus (choose either or both to draw)
-
MysticSybil
[needs to re-claim by 5/31]

Neo Queen Serenity
-

King Endymion
-

Palla Palla
-Villian:

JunJun
-Villian:

Tiger Eye
-
G-gG
[needs to re-claim by 5/31]

Prince Demand, Wiseman (one slot per)
- Prince Demand -
KatiaSunna
[needs to re-claim by 5/31]
- Wiseman -

Saphir
-
TheAnomally
[needs to re-claim by 5/31]


Part 3: Stars | Civillians


Part 3-1 Civilians [OPEN JUNE 1]

Civilians (one spot per character)
- Usagi Tsukino -
- Ami Mizuno -
- Rei Hino -
- Makoto Kino -
- Minako Aino -
- Mamoru Chiba -
- Chibiusa Tsukino -
- Setsuna Meioh -
- Michiru Kaioh -
- Haruka Tenoh -
- Hotaru Tomoe -
- Naru Osaka -
- Motor Furuhata -
- Gurio Umino -
- Yuuichirou Kumaga (Chad) -
- Haruna Sakurada -
*if you want to draw any of Usagi's family you can request them now, I don't expect much interest so I did not add them to the list.
Part 3-2 Stars [OPEN JUNE 1]
if there is a Stars character missing that you want, please request them and I will determine if you can have them now or have to wait for when Part 4 starts)

Sailor Chibi Chibi (Senshi or Civilian)
-
-

Sailro Cosmos
-
-

Sailor/Princess Kakyuu
-
-

Sailor Star Fighter/Seiya
-
-

Sailor Star Maker/Taiki
-
-

Sailor Star Healer/Yaten
-
-

Sailor Galaxia
-
-

Shadow Galactica (one spot per)
- Sailor Iron Mouse -
- Sailor Aluminum Siren -
- Sailor Lead Crow -
- Sailor Tin Nyanko -
- Sailor Heavy Metal Papillon –

Sailor Phi and Chi (Two spots, each person can draw one or both. If someone claims only one, the next person must draw either both or the one that was not claimed)
-
-

Sailor Mnemosyne and Lethe (Two spots, each person can draw one or both. If someone claims only one, the next person must draw either both or the one that was not claimed)
-
-
Part 1: Core Senshi | Villains Contributions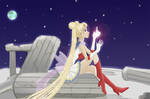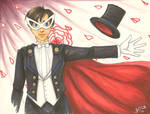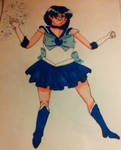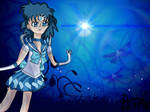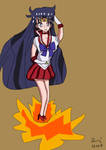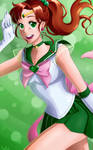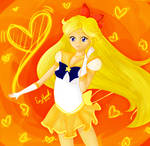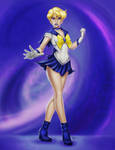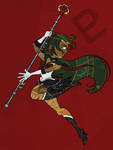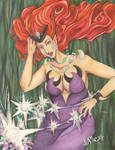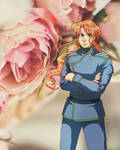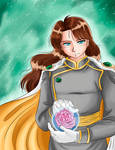 Part 2: Dreams & Time