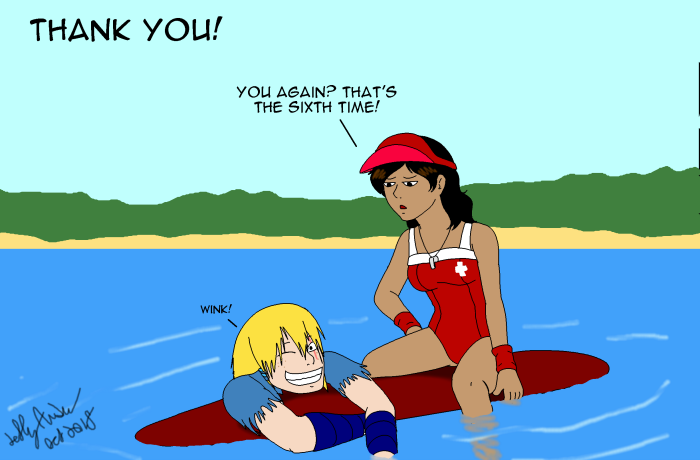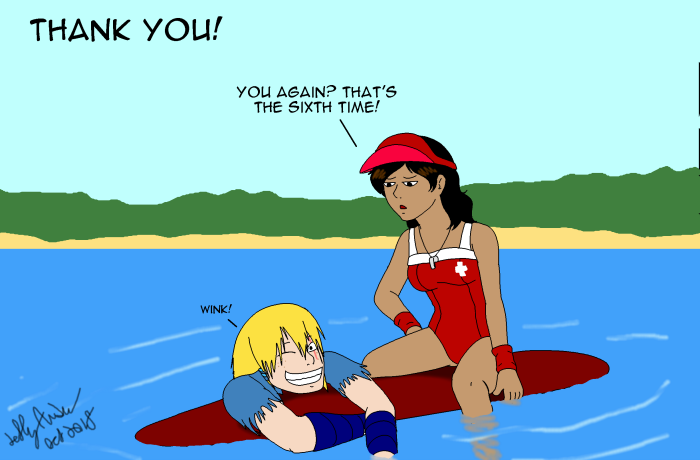 Watch
Sonny D. Rex the Captain of Sunnyside pirates, has gotten himself in trouble and somehow ended up rescued by Shannon as a Lifeguard every time.......... that fourth wall wink........maybe it's because he likes hot ladies?

Reference of SOnny D Rex created by


Reply

Sixth time? Man, is he an unlucky one here.
Reply

Either he's unlucky or he did that on purpose (hint, hint, he's crazy about hot ladies)

Reply

HA! Yeah, he *
would
* try that tactic to get some
pretty ladies
~!

Sonny D. Rex:
"Oh yeah, eat your heart out
Baywatch
~...!"

Nicely done, Sonny is a *pro* at breaking the
fourth wall
~!

Reply