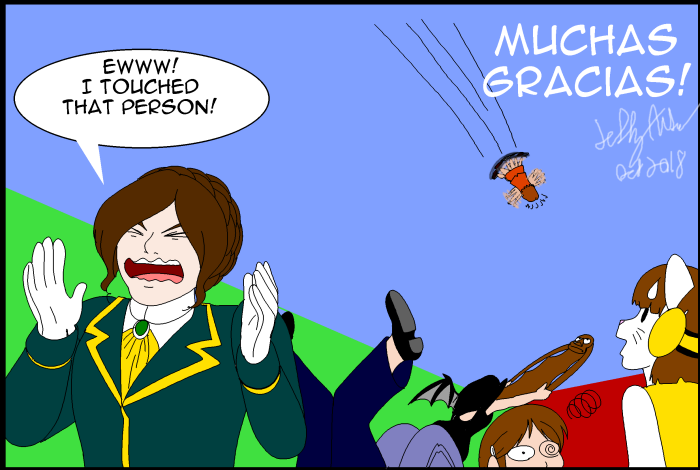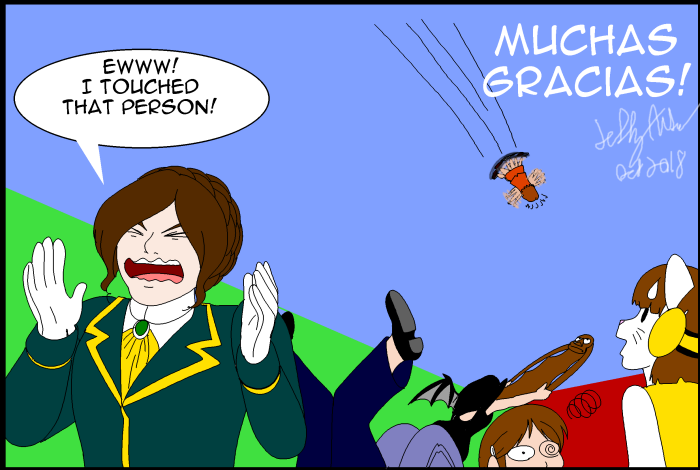 Watch
This is Thank you Card for

who drew me a birthday gift:
Wow, look at all of my OCs having to drag a big present for me!

Muneca then realized that she was touching Cinna whose she really dislike and she went "EEWWWW!". At the same time, Muneca threw Cinna really high as result of her shifting gravity away from Cinna by accident... Oops.... After all of the time, Muneca and Cinna still don't like each other.