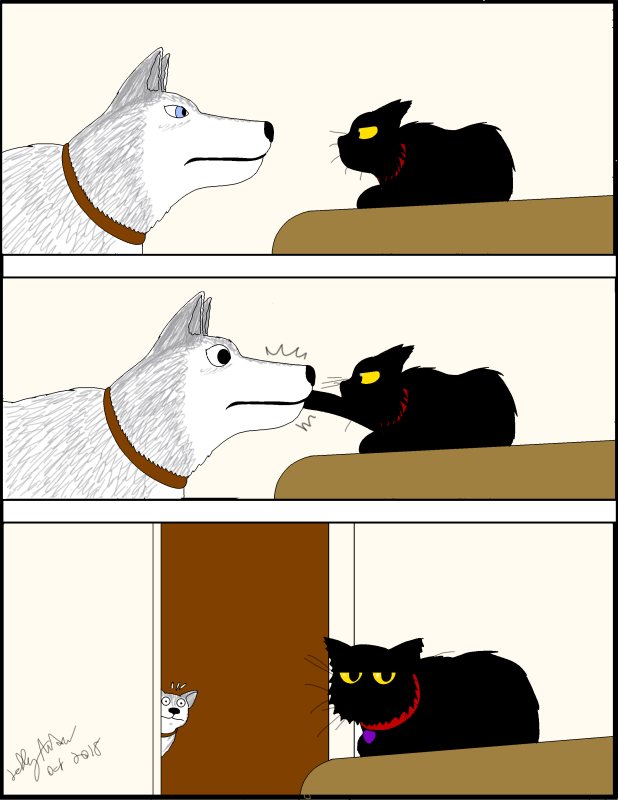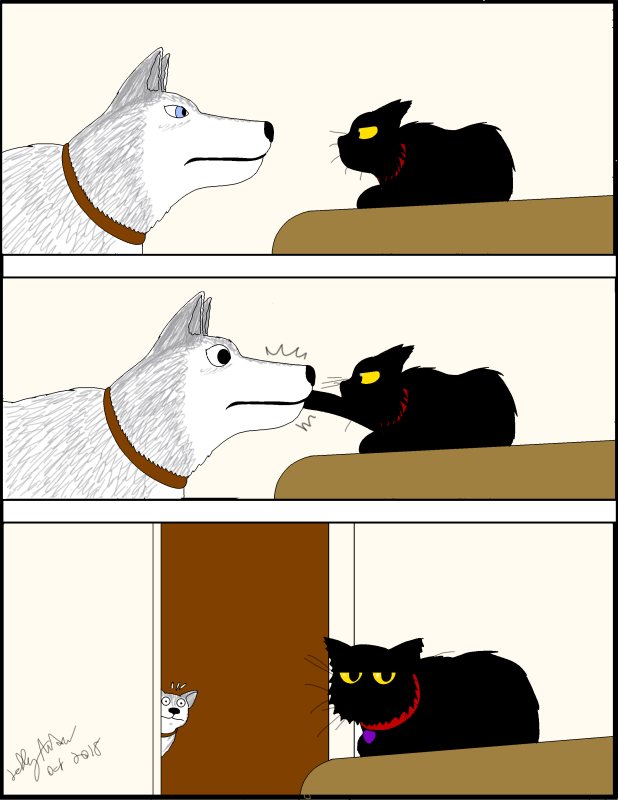 Watch
Now that my cat, Athena has died of old age (June 2018), I decided to draw the funny moments that I was able to remember and share them with you people.

Whenever I head to Arizona or Michigan, I usually stay at few geology friends' places and there was one place in Chicago where I was staying for a night. My cat was nervous being at that place because there's a friendly Siberian Husky dog in there. He was curious about Athena before she did a "Leave me alone!" slap on his face and now he's keeping his distance from the "Queen".


Reply

LOL! I love this comic and the look on Athena's face is just priceless!

And the look of the dogs face is just too darling as well!

Reply

Hehehe, typical cats vs. dogs situation there.
Reply