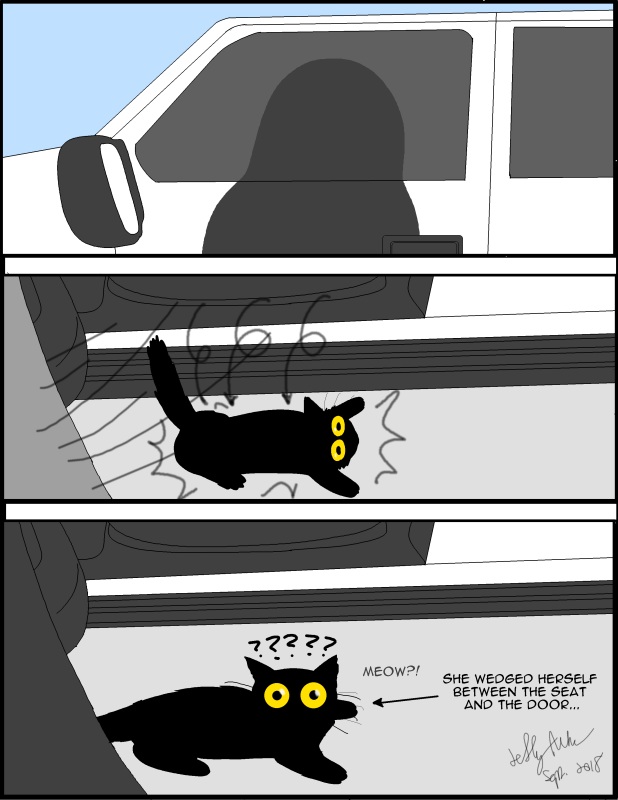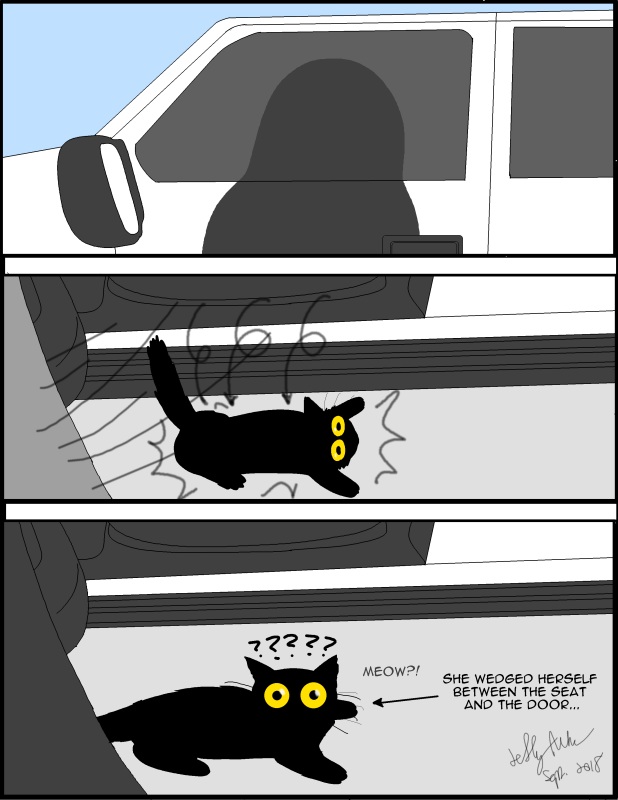 Watch
Now that my cat, Athena has died of old age (June 2018), I decided to draw the funny moments that I was able to remember and share them with you people.

One stop (this time with my 3rd white and larger pick-up truck) was when I noticed that she was not visible in the windows. When I opened the door, I was surprised to see her rolling out after having wedged herself between the door and the driving seat.


Reply

I've had some things wedged between the door and seat of my car... and had things falling out...
Reply

Seems like she did land on her paws XD
Reply

Reply