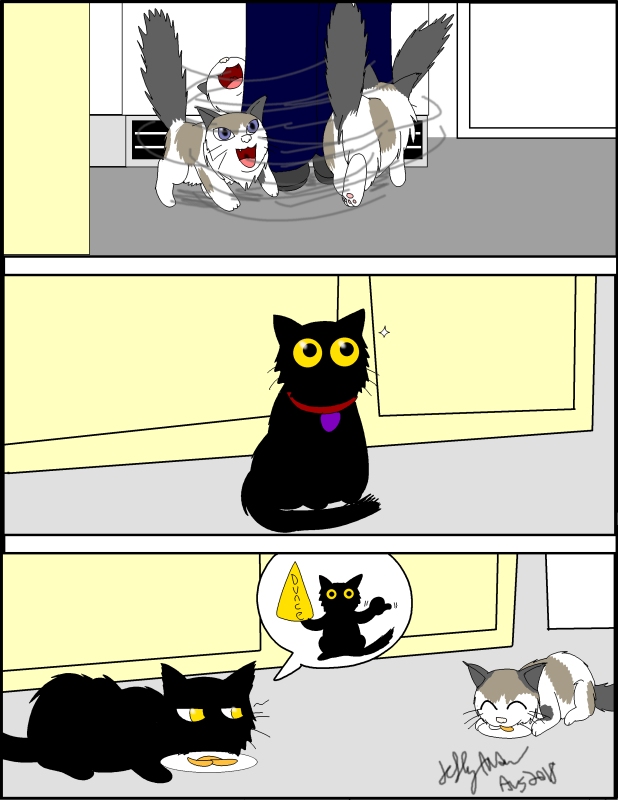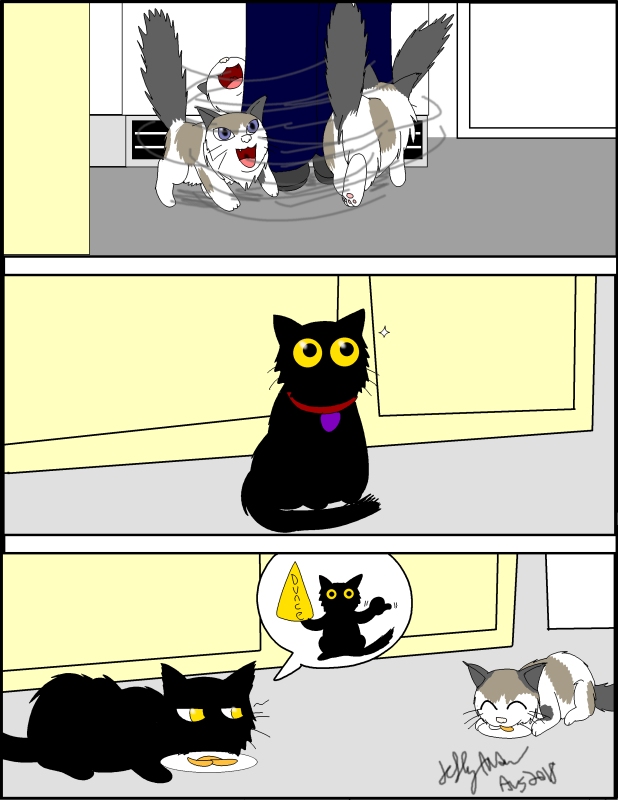 Watch
Now that my cat, Athena has died of old age (June 2018), I decided to draw the funny moments that I was able to remember and share them with you people.

All I can say that my cat, Athena, was better trained than my parents' cat.

Artie acted like that whatever the refrigerator is opened or expecting any cat treats.

My cat simply sat there and patiently waits for her treats.