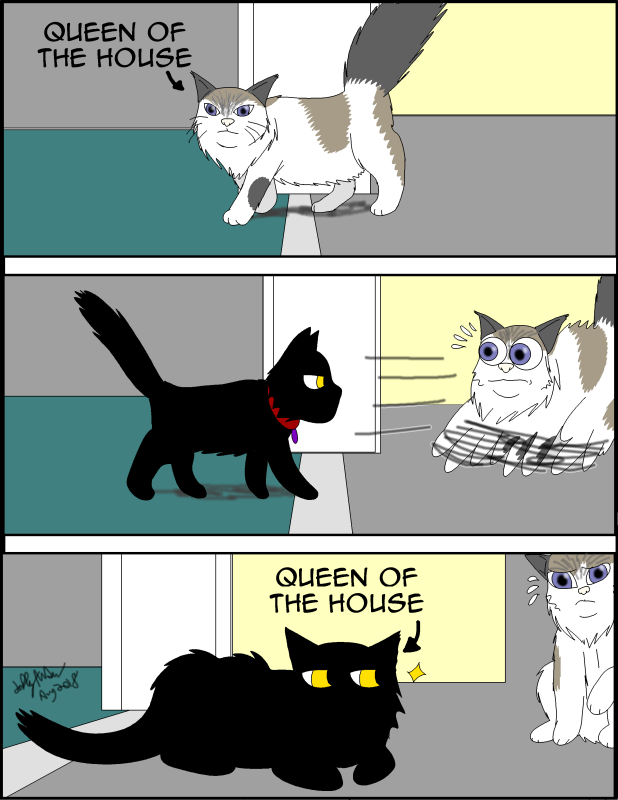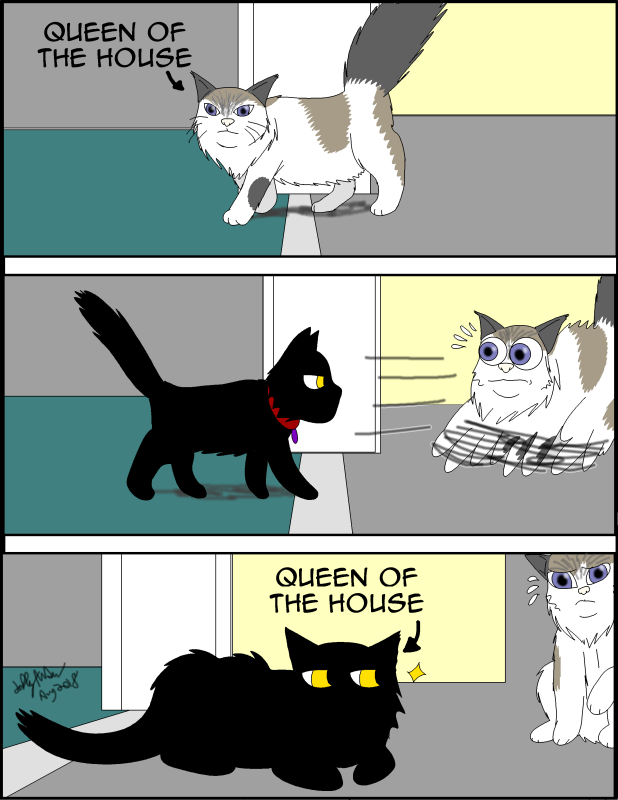 Watch
Now that my cat, Athena has died of old age (June 2018), I decided to draw the funny moments that I was able to remember and share them with you people.

Since the place where I was enjoying my job had gone out of business (possibly sabotaged since it was located on a really high value piece of land), I and to stay at my parent's place to start building up my own geology business before I got my own places in Arizona and Michigan. Athena has to share the house with my parents' Ragdoll cat, Artie who was "The Queen of the House" before my cat took that title away from her.


Aw...

Reply

Athena must have been the Queen of the Pet Cats too.

Reply
For some reason this reminds me of around the time Simmy died, I was trying to get the other cats to come into my room. She hated other cats so she got my room to herself(it was roomy, had a litter box, water bowl & food bowl. in recent years she just slept a lot on my bed & only got up for the bathroom or something) so my door was closed, so I tried to get the cats to come into my room & it took a while because they knew it was Simmy's room & she'd hiss at them if they got near her.
Reply

Yep, Simmy's scent would be still there and it does take a while for others to realize that Simmy's gone... *nod*
Reply
Now if only the cats would sleep on the bed with me like Simmy did, even if the scent was still there it's not even the same mattress anymore
Reply

Yep and those cats may have already found their own favorite places to sleep.

Reply

Athena:
Who's the Queen now?
Reply