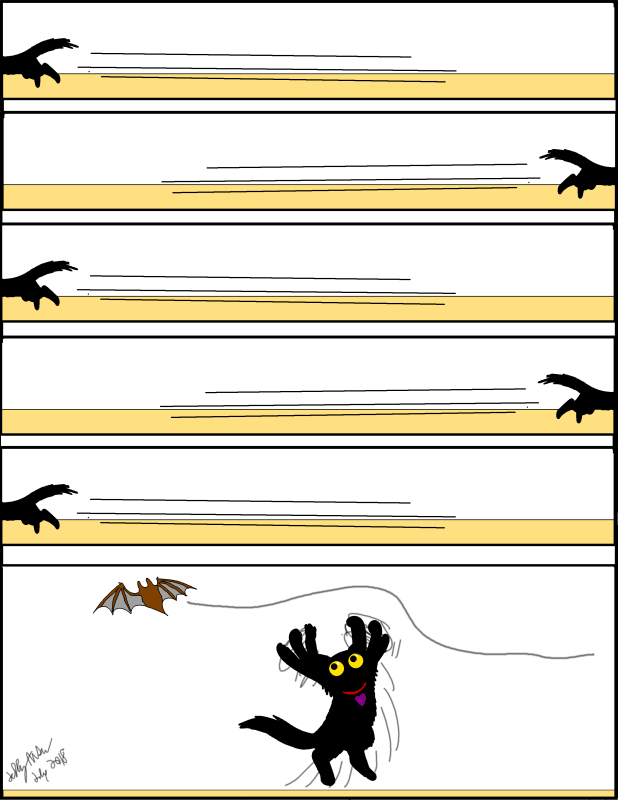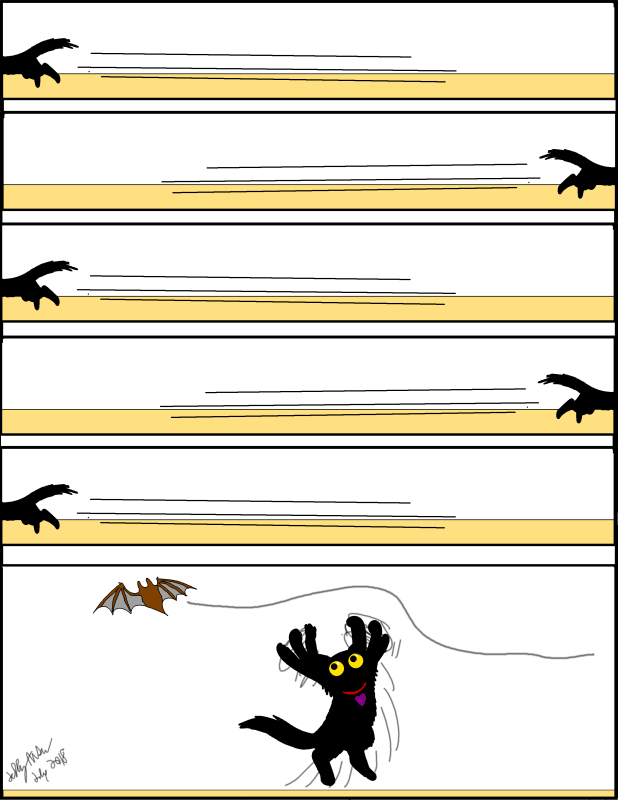 Now that my cat, Athena has died of old age (June 2018), I decided to draw the funny moments that I was able to remember and share them with you people.

I was drawing Sailor Pluto: The Hunger of Famine fanfic manga when I noticed Athena running back and forth repeatingly. I looked up, puzzled. It turned out that she was chasing a little brown bat! O_O

I "herded" the bat out of an open windows that someone left open in the gallery. My apartment was connected to the big nature gallery store where I work and the bat went under the gap below the door.

Reply

Reply

yep.

Nope, she was running back and forth on the floor, trying to chase the bat around but couldn't catch it. The bat escaped by flying through the gap under the door. I found an open window and managed to corral the bat toward it.

Reply

Ah yes, the chasing... Vladimir managed to catch the butterfly this weekend >_< The body was still alive, but... no more wings >_<
Reply

Oh dear.

I still couldn't get over with the fact that I had a bat in that apartment and it was so funny to watch Athena chase after it.

Reply

"Athena encountered a Wild Zubat! Athena used Fury Swipe! The attack missed! Wild Zubat fled!"
Reply