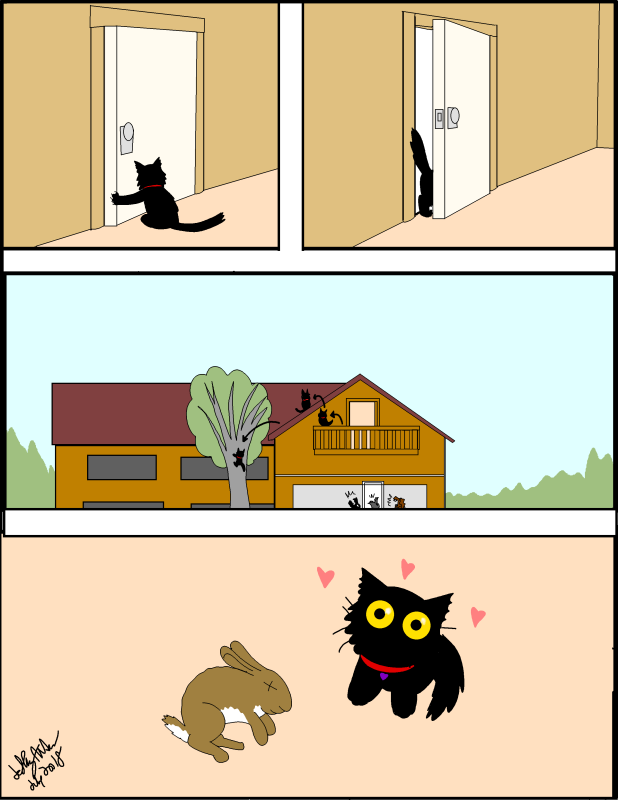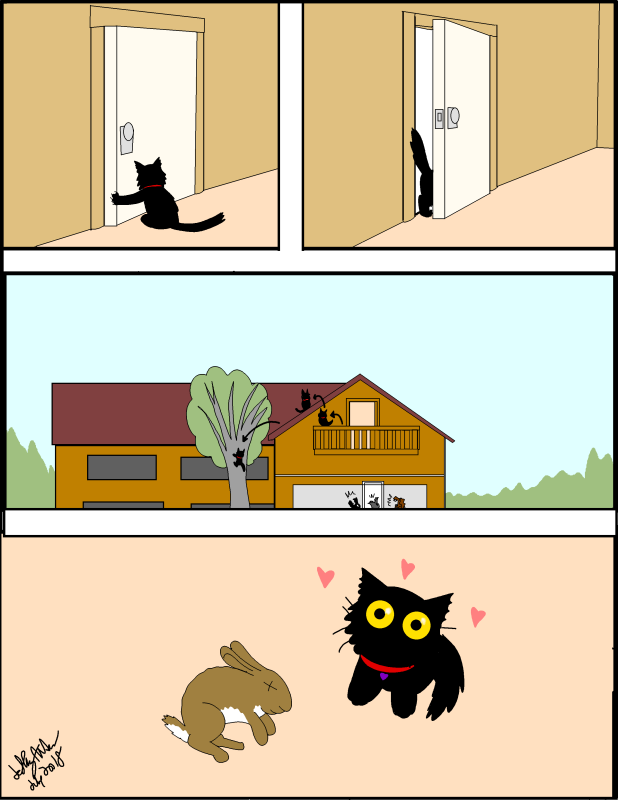 Watch
Now that my cat, Athena has died of old age (June 2018), I decided to draw the funny moments that I was able to remember and share them with you people.

I did not realize that there is a problem with the doorknob and Athena was able to open the door with her claws. She came back with a surprising gift..... a big rabbit with broken neck..... To think that she climbed all the way up to the 2nd floor apartment while dragging that rabbit just like a leopard...
I did get the door fixed and those mean dogs down there are having too much playing with the dead rabbit...