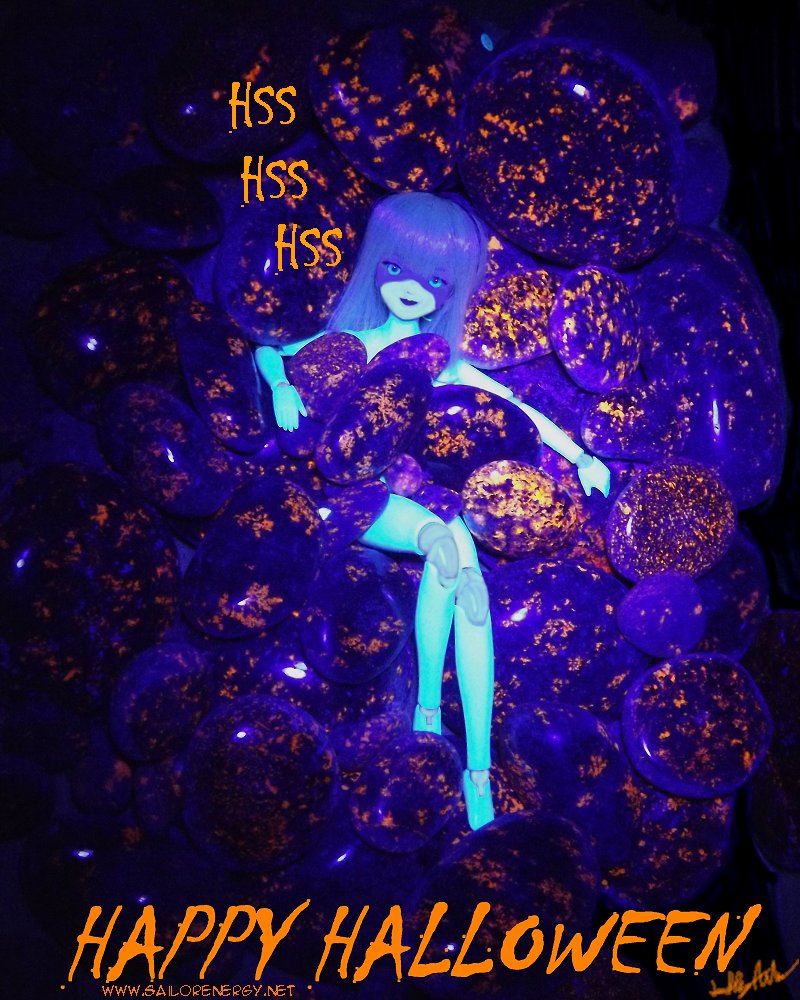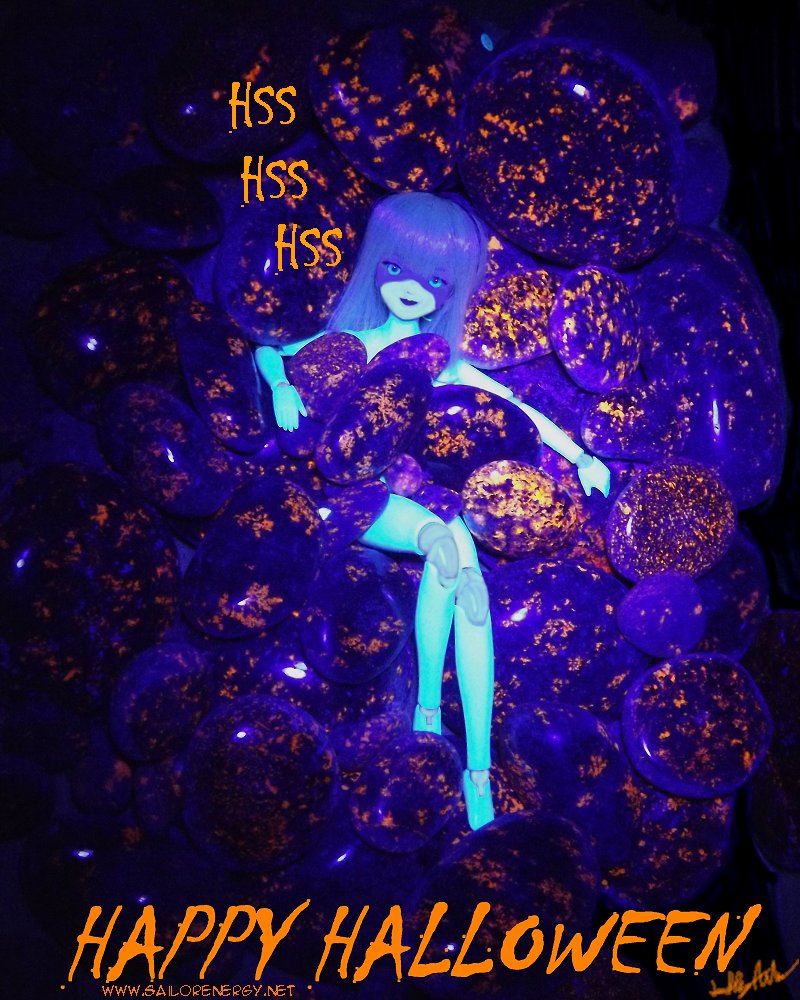 Here's a spooky Halloween picture of Breanne the doll going HSS HSS HSS while taking a "bath" in the "Spooky-ite" rocks.

The "Spooky-ite" rock is actually a mineral called sodalite in syenite igneous rock that fluoresces (glows) orange when shined upon a blacklight flashlight, hence. I discovered that the customized plastic dolls I have alsoo fluoresce under the blacklight too so here it is.

Happy Halloween (or similar holidays).

Anyone is welcome to get a print of this one.

JA
The doll is of Breanne Geothe belongs to me from my Pacificators webcomics which I built using the doll parts gifted to me by few of my Japanese fans.