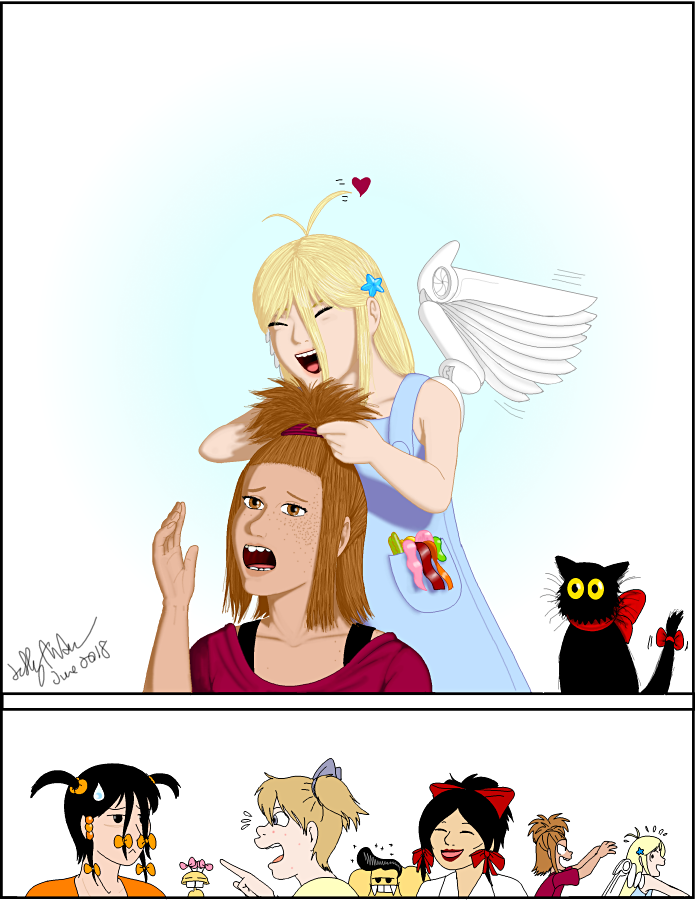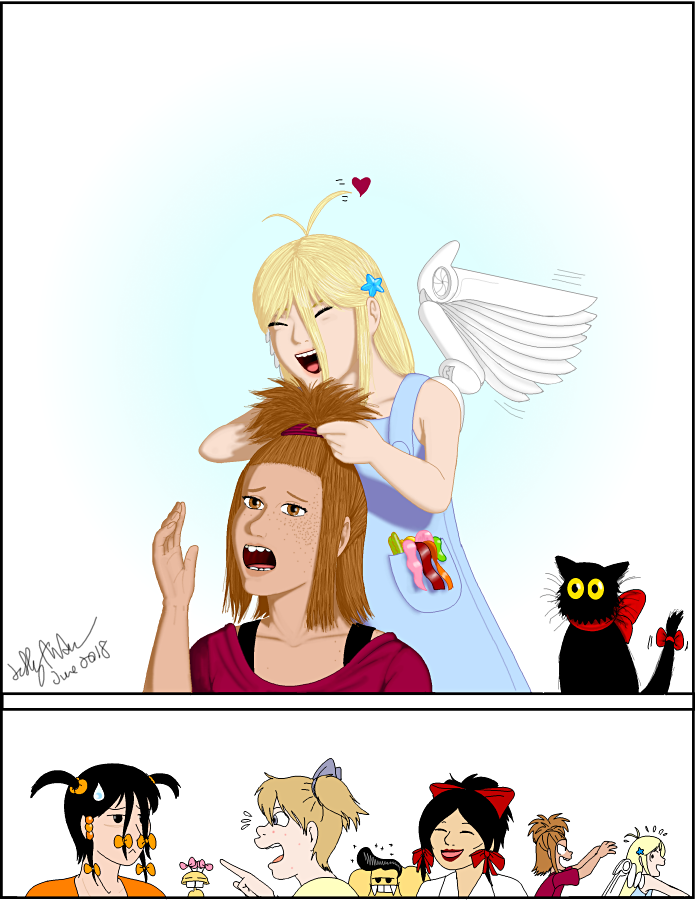 Watch
To celebrate the fact that I have finished a new The Three Guardians: As Elusive as the Neutrinos chapter: I'm drawing a few artworks.
Looks like Energeia's going on a "hair-styling rampage" and her best friend, Jennifer is her latest "victim".

Jennifer's not liking it much.

--All characters (Energeia, Linh, Terene, Jennifer, and Akosmia) shown are my own OCs from three of my webcomic series
located at www.sailorenergy.net/TRSEFanfi… .



Link to my website:
www.sailorenergy.net

Please check out my webcomics (free reading!)

It also still hosts the Ancient Sailor Moon fanwork archives.