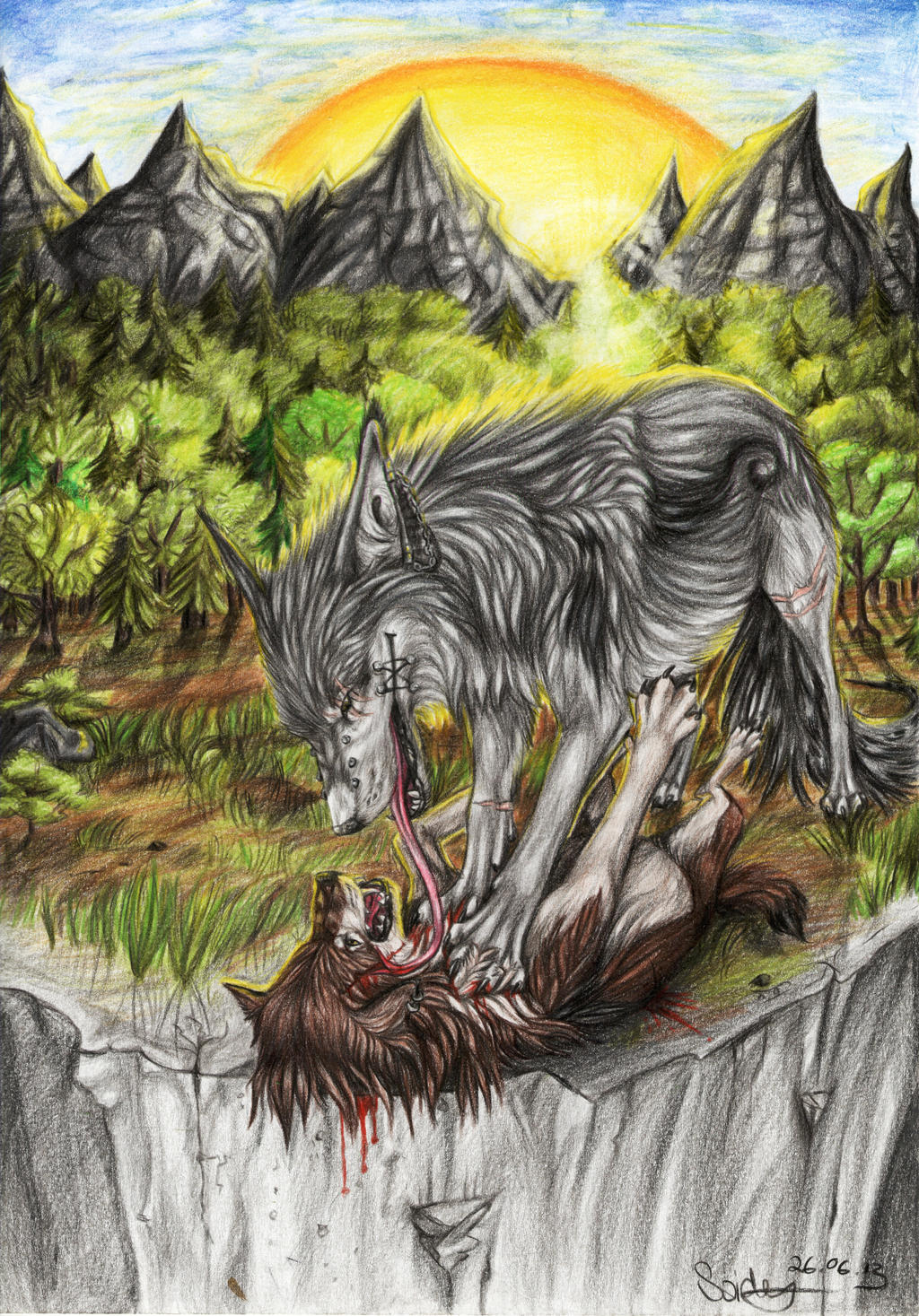 Watch
God damn it, I finally finished this.
It took so long and I put so much effort in this but I'm still not happy with it.... okay let's say it just didn't came out how I imagined it xD
I suck at lighting xD I would appreciate to get some good critique.
The sketch was a bit older that's why I'm not happy with the anatomy at all. And that background xD Oh god... I have to practise more.
Anyways this shows a little fight scene between my OC Amon and my fursona Saidy.




Drawing & Characters (c) *
SaidyWolf