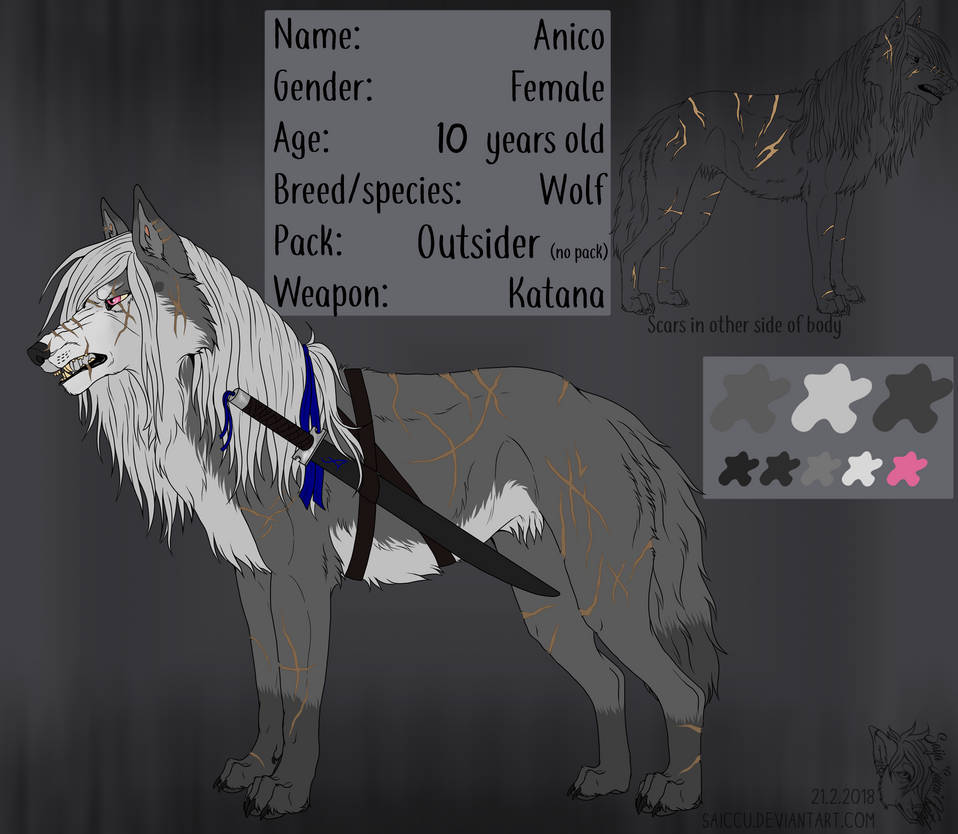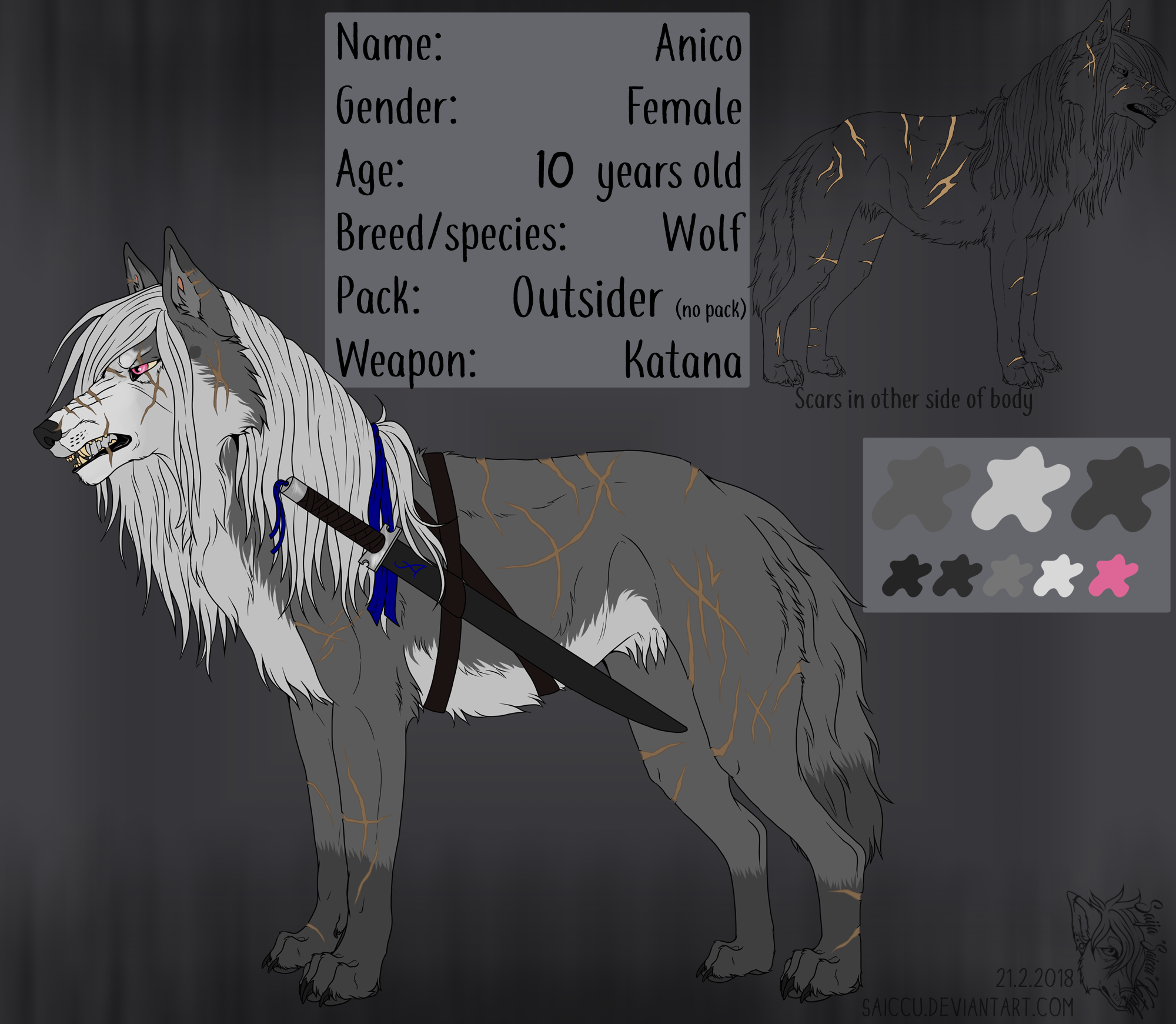 Watch
My really old rpg character Anico. I was planning to get her at the game again, when it is possible to get new characters. Years have passed and Anico is now old lady with lots of scars and some grey/white color in muzzle.
You can see how Anico looked back then
here
. There is also small introduce part from Anico in description.
Anico & art
© Saija "Saiccu" Ketola

Apuaa iskee Cliche-nostalgia päälle. ;_;
Reply

Mä palasin nostalgioimaan ihan niinku konkreettisesti! :'D
Reply

Uuu! Oletko aloittamassa roolipeliharrastusta? 8D
Reply

Itseasiassa monen vuoden jälkeen jatkan paikassa, jossa pelailin joskus 12 vuotta sitten (Cliché), mut voi tätä alottamiseksiki sanoa

Pitää venailla kuukausi/pelata kolme peliä loppuun, niin saan Anicon taas kehiin samaan pelipaikkaan, jossa hällä pelailin sillon aikoinaan :3
Reply

Ooooh! Cliche on kiinnostanut aina, mutta olen ihastunut nyt 'semirealistisiin' hahmoihin ja sellaisille pelipaikkoja on awfully vähän. Tällä hetkellä vaikutan Heritage-nimisessä RPG:ssä sekä olen luomassa GNG-aiheista roolipeliä sisarpeliksi sille, koska kunnollista Hopeanoulipeliä ei enää ole olemassakaan.
Reply

Semirealistisuutta on aika vähän. Itse ylläpidin ystäväni kanssa realistisuuteen painottuvaa susiroolipeliä vuosia sitten (sellainen kuin Ad Lupus). Ei liene pystyssä enää, kun astuttiin ylläpitohommista pois.
Oo, tuo Heritage vaikutti mielenkiintoiselta! Toisaalta olen itse niin historiaköyhä mieleltäni, vaikka semmoset kiinnostaakin, niin en tiedä miten saisi pelin rullaamaan. Ehkä sitten tuonnempana, täytyy katsoa miten saa Clichéssä otteen pelaamisesta

Reply

Ei se historia ole tärkeää, ihan se on peli missä muutkin! Ei hätää xD mutta ehdottomasti, jos jossain vaiheessa hieman inhimillistetympi pelimaailma kiinnostaa niin olisi hasua saada pelata teikäläisen kanssa.
Reply

Täytyy kypsytellä mielessä! Ainakin vaikutti todella mielenkiintoiselta ja erilaiselta peliltä!

Reply

Reply