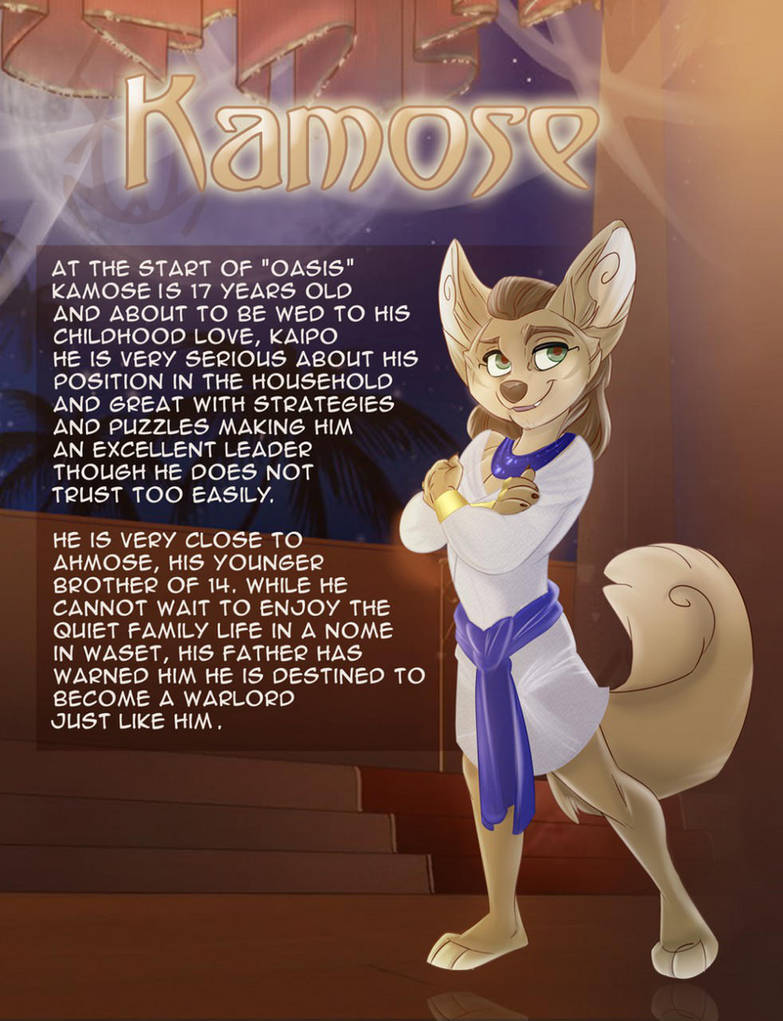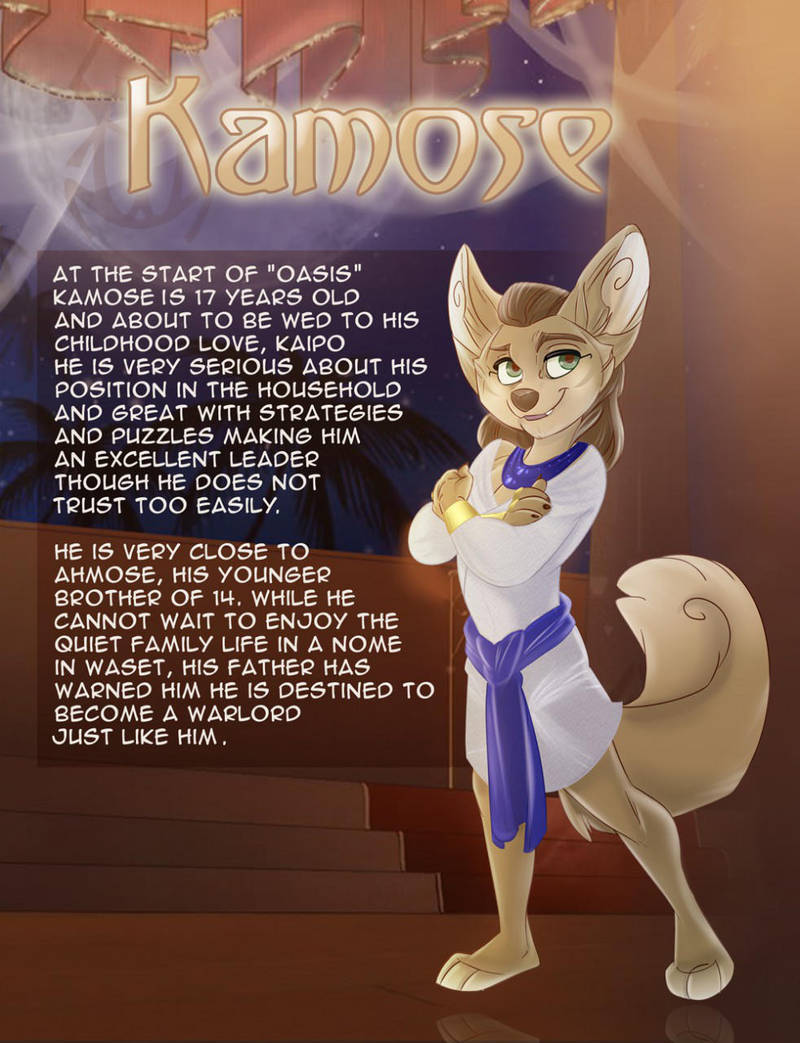 Watch
Hi everyone, I've been so busy! It is time to show you what I've been working on, Oasis!
Oasis is a web comic about fennec foxes in Ancient Egypt, 17th Dynasty 2nd intermediate period to be exact!

You can read the first page already! All for free, fallow the links and you'll be reading more than the 1st page!

So here's my FaceBook
www.facebook.com/oasiswebcomic…
And Tumblr
oasisthewebcomic.tumblr.com/
Please share so my dream can come true, this would mean a lot to me! You can read the comic online for free, if you donate 1$ a month, you can read next page sooner!

Kamose is a real historical character and it's based on this person. Judging his stella's he was a brilliant warrior, his father, Seqenenre must have been very proud of him. This is my interpretation of the story. I hope you all enjoy!
Text by the lovely
lei-lani

This is adorable! I can't wait to read the comic.

(Okay, I can wait, but the point is I wanna read it!)
Reply

Reply

Superb drawing!

Best wishes and hugs,

Chris
Reply

Wow, this one looks amazing, I love the words in this and the amount gone into this is outstanding

.
Reply

Reply

Ooohhhh absolutely amazing work



!
Reply