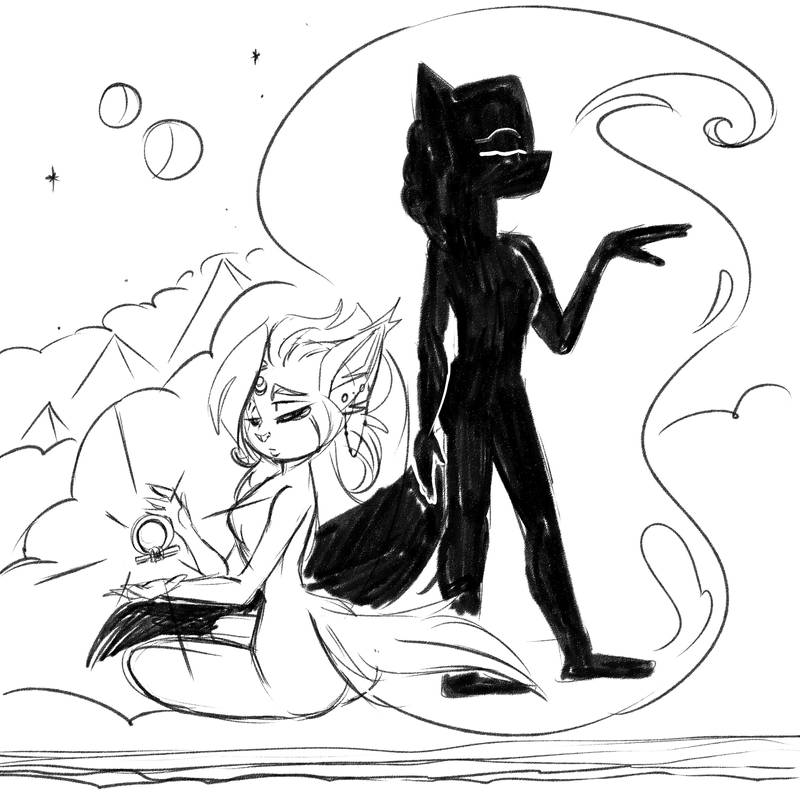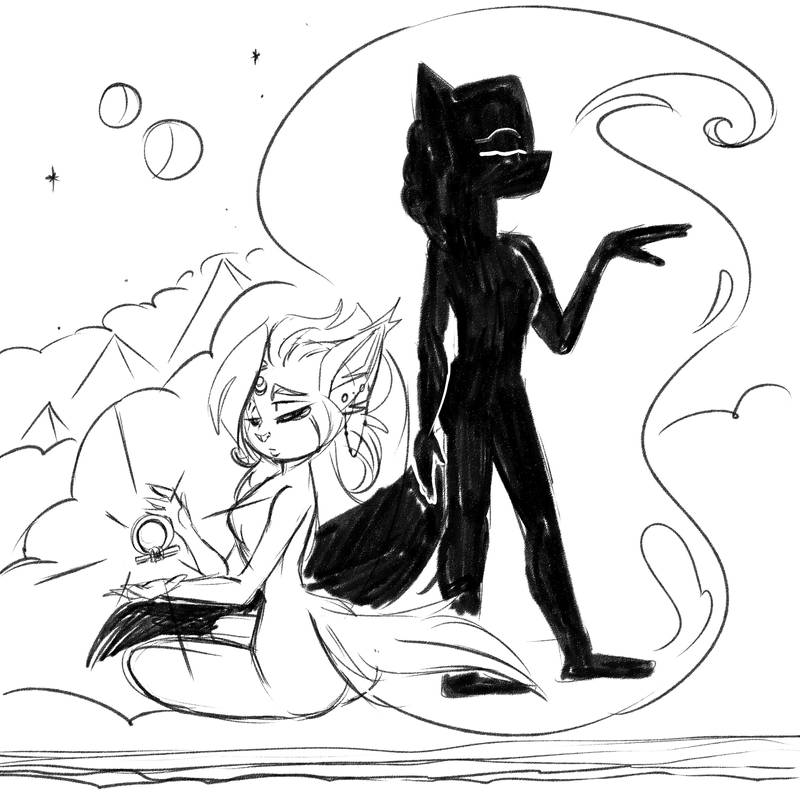 Watch
Sahtori is holding the "Shen" symbol from Ancient Egypt (the symbol the Ba soul holds) it means "Eternal Protection"
Those who read Oasis know what this means.

BA: I,
I know the way how, I'll melt away now,
I know the way.
I'm feeling bliss now, dissolved to mist, how strangely I go away.
Now I finally know.....
(I'll scrap it later)
I'm strangely obsessed by half of this animation, when the first born of the King turns into a mummy, making his 'Ba' (the human headed bird) appear and fly with the 'Shen' (means eternal protection) in it's claws flying to the underworld. Nina Paley really did an amazing job. I feel so sad watching this and I don't know why. The music is beautiful and I love how she animated the Ancient Egyptians, it's just, strangely I don't know why I feel so sad watching/listening this over and over. I think it's gorgeous.
www.youtube.com/watch?v=xMCeQ-…
My favorite part is around 3.05 min into the animation, like I wrote above, give it a watch...