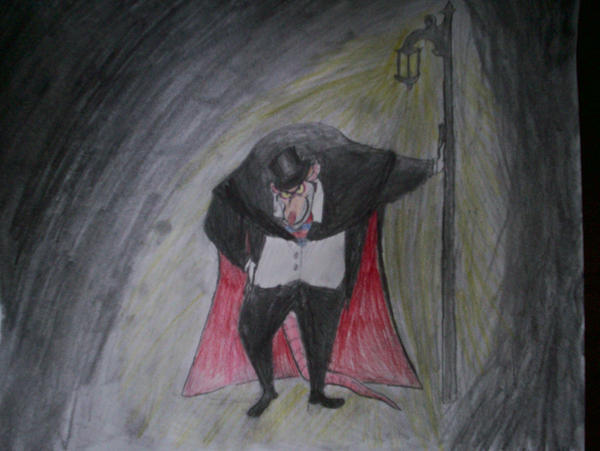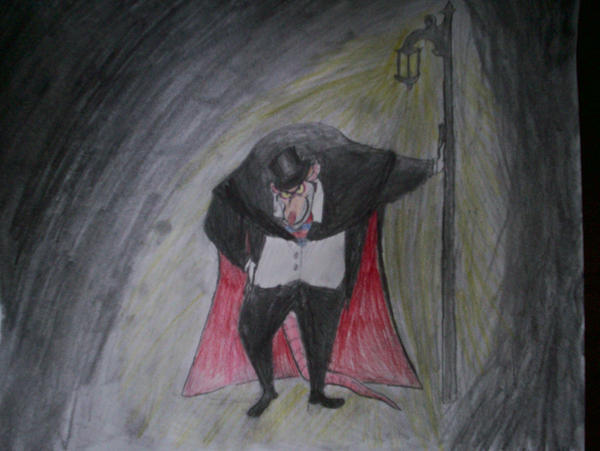 Watch
"A young lady like you shouldn't wander the streets of London, there are many dangerous crooks that wander the night..."


I doubt that any of my female bat Silverwing OC's would stand long after hearing what he has to say as they can easily see in the dark and fly away from most street dangers.Which includes the land dwellers that can't fly on their own without special equipment.
(oh and their names are Sapphira Silverwing and her daughters are the Crowned Princess Yesenia Vampyrum Of The Southern Jungles Of South America,the eldest and Princess Valora Vampyrum,the youngest of her daughters.Sapphira also has a son called Prince Rio Vampyrum and is the youngest out of his siblings and he's very protective over them.Including their father and Princess Sapphira's husband,Prince Goth Vampyrum.Sapphira's little sister,Esmeralda Silverwing,would be staying in her old colony in Canada.So she won't be easy to get to anyways.)
Reply

Reply

Reply

And this is the part where I turn and try to run away... >.>'

LOVE IT! So devious and sinister!
Reply

Me: *bats eyelashes* Mind portecting me from said ruffians Professor?

Love the mood and his expression!
Reply

Me: I'm not afraid, if you're trying to scare me, it's not working.
Reply

I love the mood here! I just want old Rati to kiss me in such a set!

Reply

Grace- Oh Gov....

Ratigan- What?

Grace- You look so sleazy, like you're going to pounce on the young woman, you're a gentleman Gov!
Ratigan-

And you're a young woman...you couldn't hurt me if you tried!
Grace- *sigh* I guess you're right, there's only one thing to to do....

Ratigan- GET OFF ME!
LOL, anyway, this is great! Awesome job!

Reply

he looks pretty evil...I really start to like this rat

good job!
Reply

...EEEEEEEEEEEEEeeeeeeeeeeeeeeeeeeeeeeee.........

*RRRRRRIIIIIINNGGGG!*

*click* Hello, Ratigan? You're not still pissed about that time I reduced to a pile of bloody rat flesh, are you?
Reply

Ratigan:

No, I'm not pissed. In fact I'd love to come over to tea...can I bring my shotgun?

Reply

It might take me a long time to get there, since I'm at the South Pole right now...
Reply