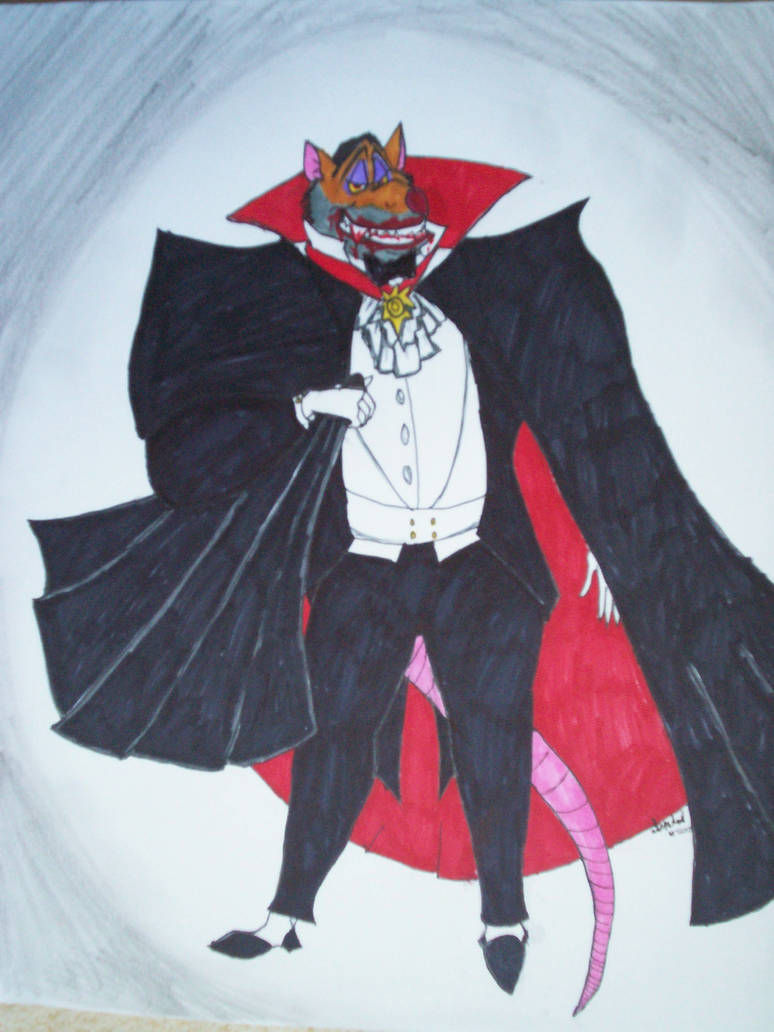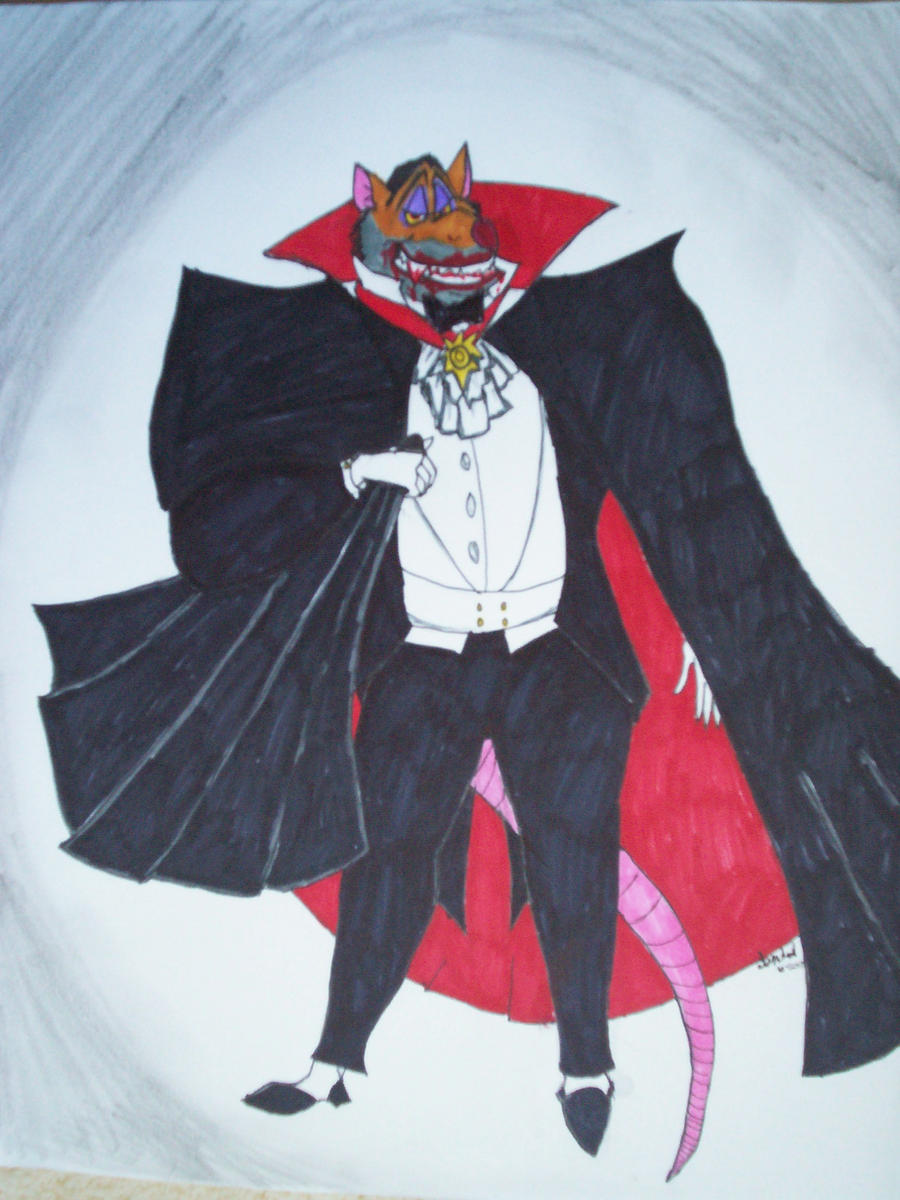 Watch
*
Brinatello
was talking about a Basil costume thing she's drawing...
And so, after buying REALLY FREAKIN AWESOME PERMANENT MARKERS I decided to test them out by drawing Professor Ratigan as DRACULA!

ISN'T IT GREAT!?!?! WHOO HOO!!
He also seems to have a noticeable waist...Maybe he lost weight...or has a girdle underneath his attire.

Whichever the case, he looks pretty snazzy...