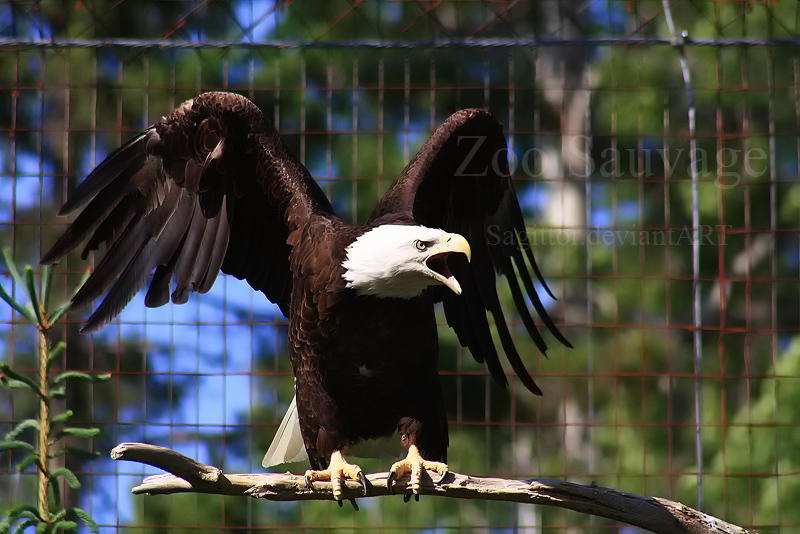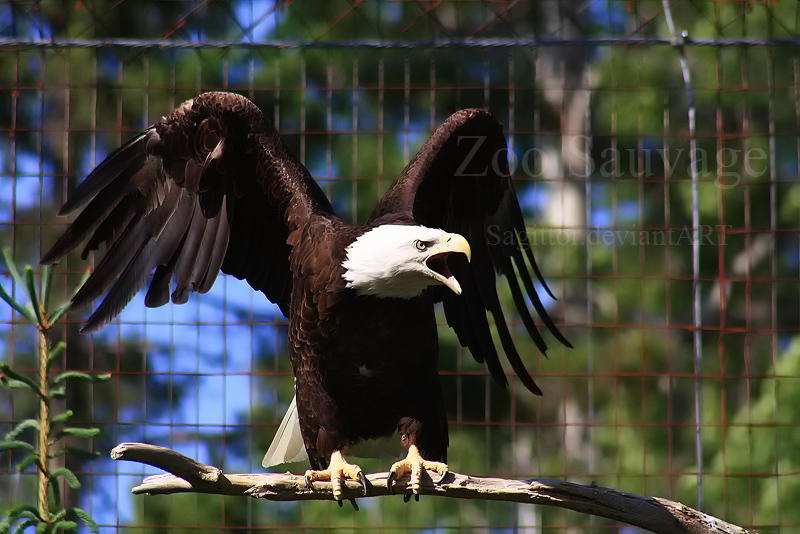 Bald Eagle ..at the local ZOO

[link]
Many Thanks for

, & comments are welcome !
Lens:
Canon EF 75-300mm
Hoya Filter UV

______________

Copyright © 2009 Sagittor. My photo may not be published,
reproduced,copied,manipulated, modified, sold, transmitted,
redistributed, projected,used in any way without the explicit,
prior written permission of Sagittor.All rights reserved.

Catch you? Never. It would be a disgrace to catch such an amazing and beautiful bird as the eagle.
Reply

No...just catching with camera my friend

Thank you

Reply

C'est magnifique et la position est incroyable! bravo!


Reply

Wow, amazing shot! Great pose, stunning look.
Great job!
Reply

Reply

You caught him in a wonderful position@! Beautiful
Reply

Reply

Awesome shot!!

Reply