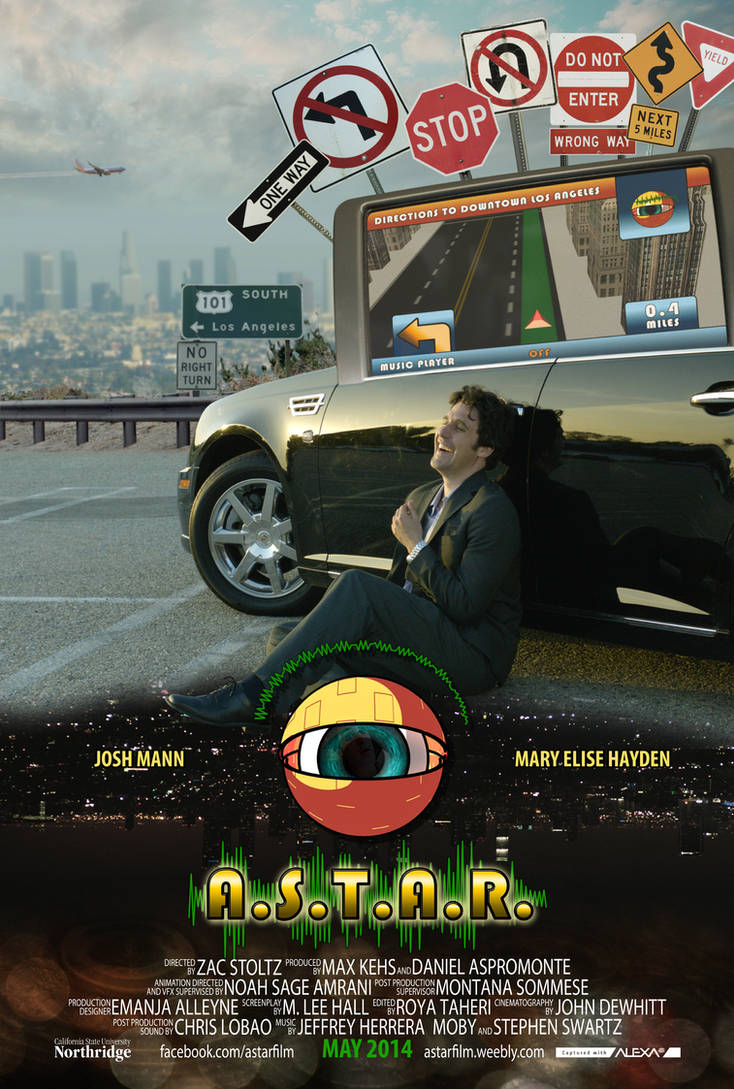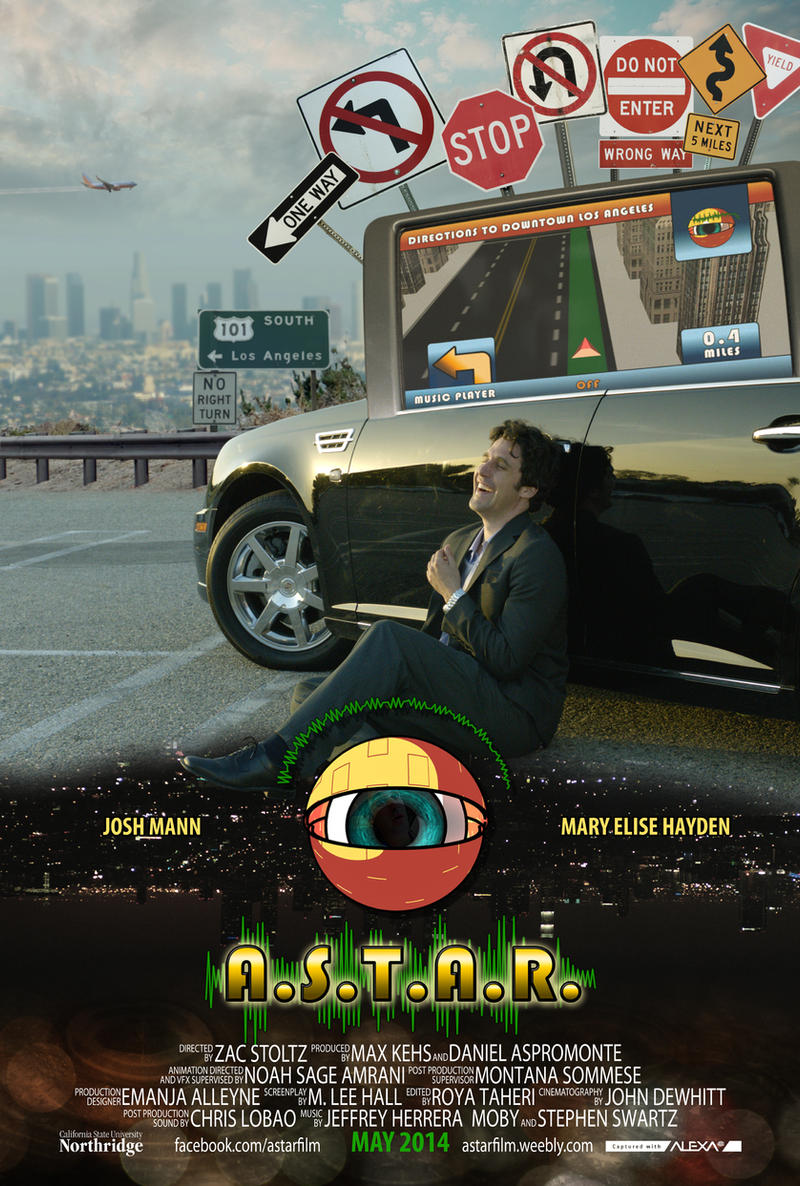 Watch
Digital Media. © 2014 Noah Sage Amrani.

Here is the poster that I created for the short film--A.S.T.A.R.--that I Animation Directed and VFX Supervised on.

Summary: Matthew Midas, a successful micro-chip inventor, arrives in Los Angeles to unveil the latest upgrade for the Star navigation system. He finds that his car is host to a faulty STAR system, Mega Star, who realizes Matthew is planning to upgrade her. Matthew engages in an escalating struggle with Mega Star, as it attempts to first make Matthew miss his meeting, and then attempts to sabotage him entirely. It's a fresh and funny case of man versus machine - creator and the creation battle to find out who is truly the most advanced.