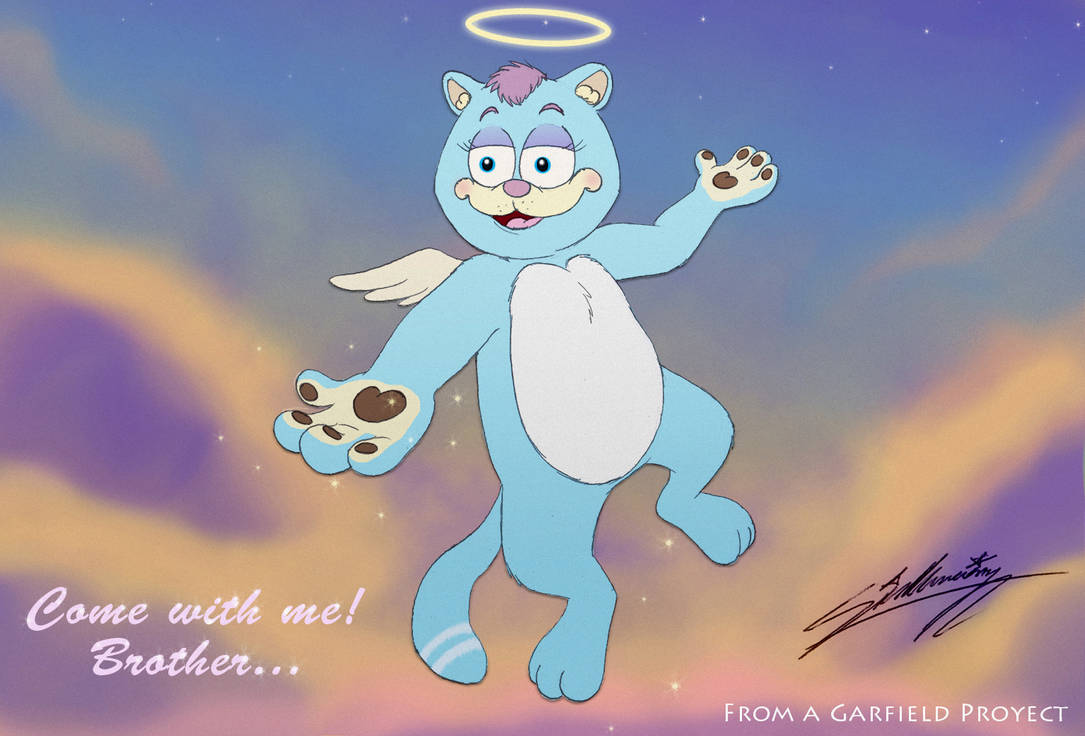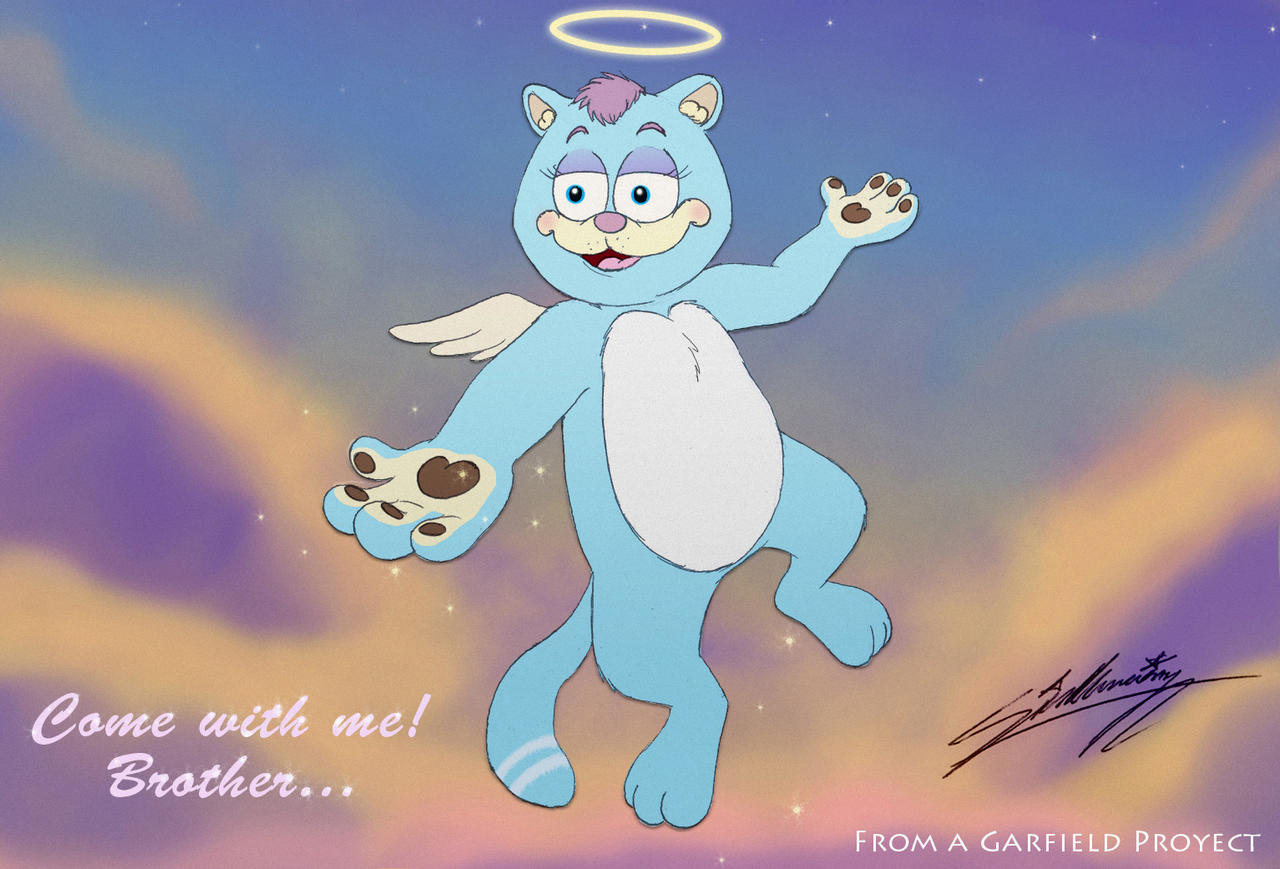 Watch
It's my picture about my proyect of my version of Garfield in animated traditional, now a angel cat calling to Garfield.
Saying: "Come with me! Brother...", as saying another became the sky, perhaps visit or will remain forever.
By the way, my biggest dream is to make an animated project of Garfield for
SAGA Dreams
This is a test of how it would be, could even have references towards
All dogs go to heaven
. At least it is the prototype.

Share it and Comment it, please!