So I'm offering a human portrait commission slot. I really have to start drawing again. My muse has been a lazy ass lately.
Price: 1200 points
Style: pick as you wish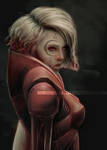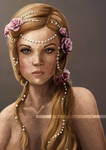 <da:thumb id="607030716"/>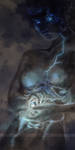 realistic or messy&colorful
Just comment below with character, references, face claims, wanted accessories and style wish. I'll pick one based on where my muse says "yes, I think I can do that!"

[If you don't get picked, don't worry too much. It's probably not the last time I'm doing this

]

, Saftkeks