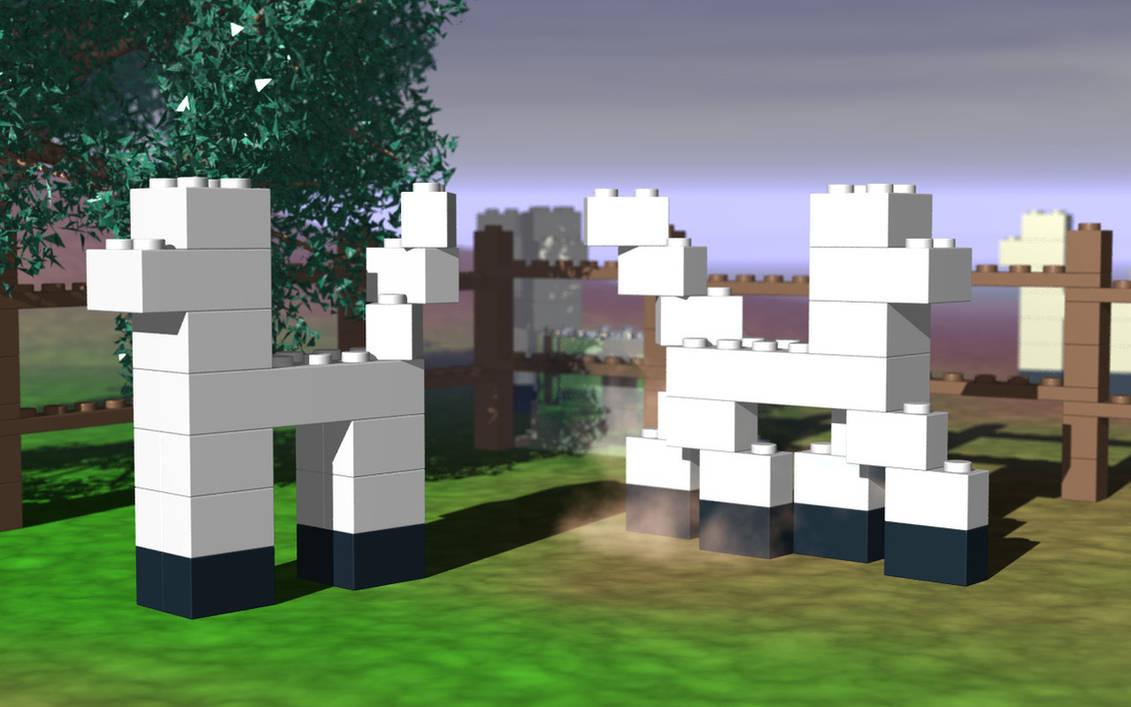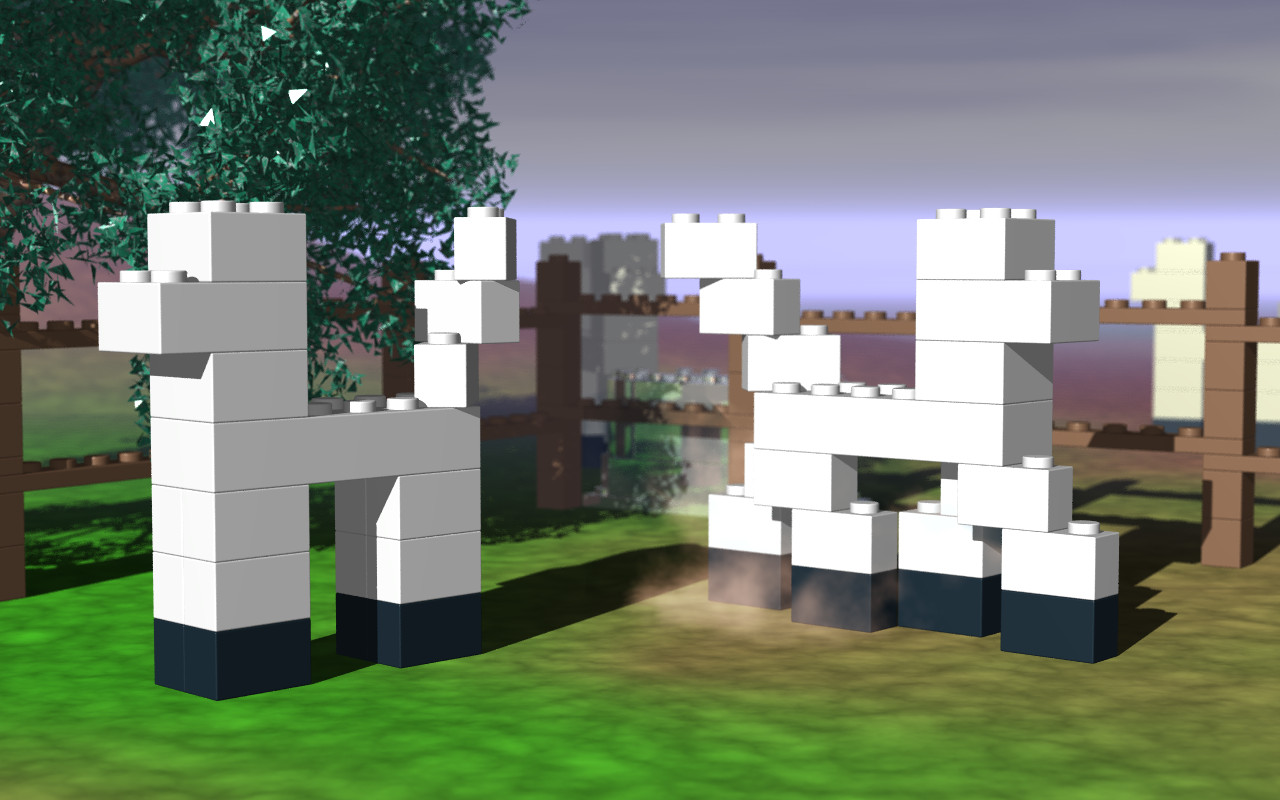 A pair of LEGO horses rendered with POV-Ray. I finally fixed rendering issues with the dust. My daughter put together the horse with real LEGO bricks back in 2001.

ah yes i have see the little problem with the fog , i think the more important problem it is the leaves you use triangle polygons

, it's best with quadrangles and you texture with a alpha and color leave (real or draw) texture
now it's not very important for a scene Lego

Reply

Yeah, tree is from an old library and I believe the leaves are curved meshes. It doesn't look bad given the simple floor texture, but probably something I could improve on.
Reply

i think it's a nice creation

Reply

Thanks! The dust cloud was a pain to get right -- pov-ray has a bug that kept showing the bounding box when using the fog effect (the cloud towards the horizon).
Reply