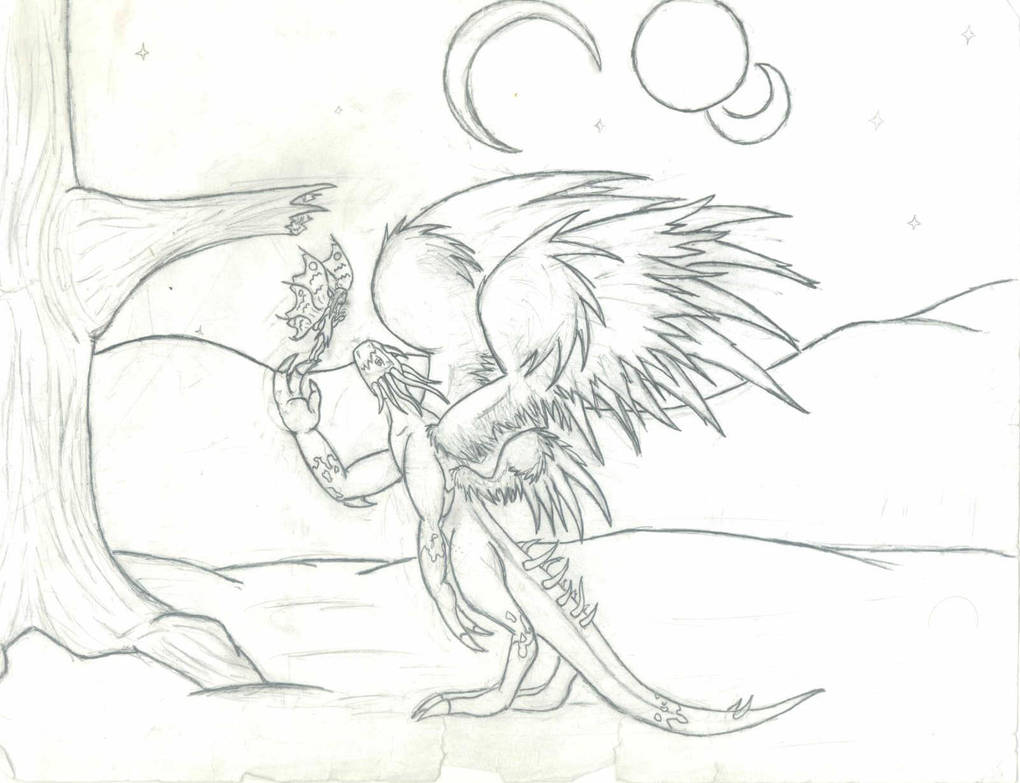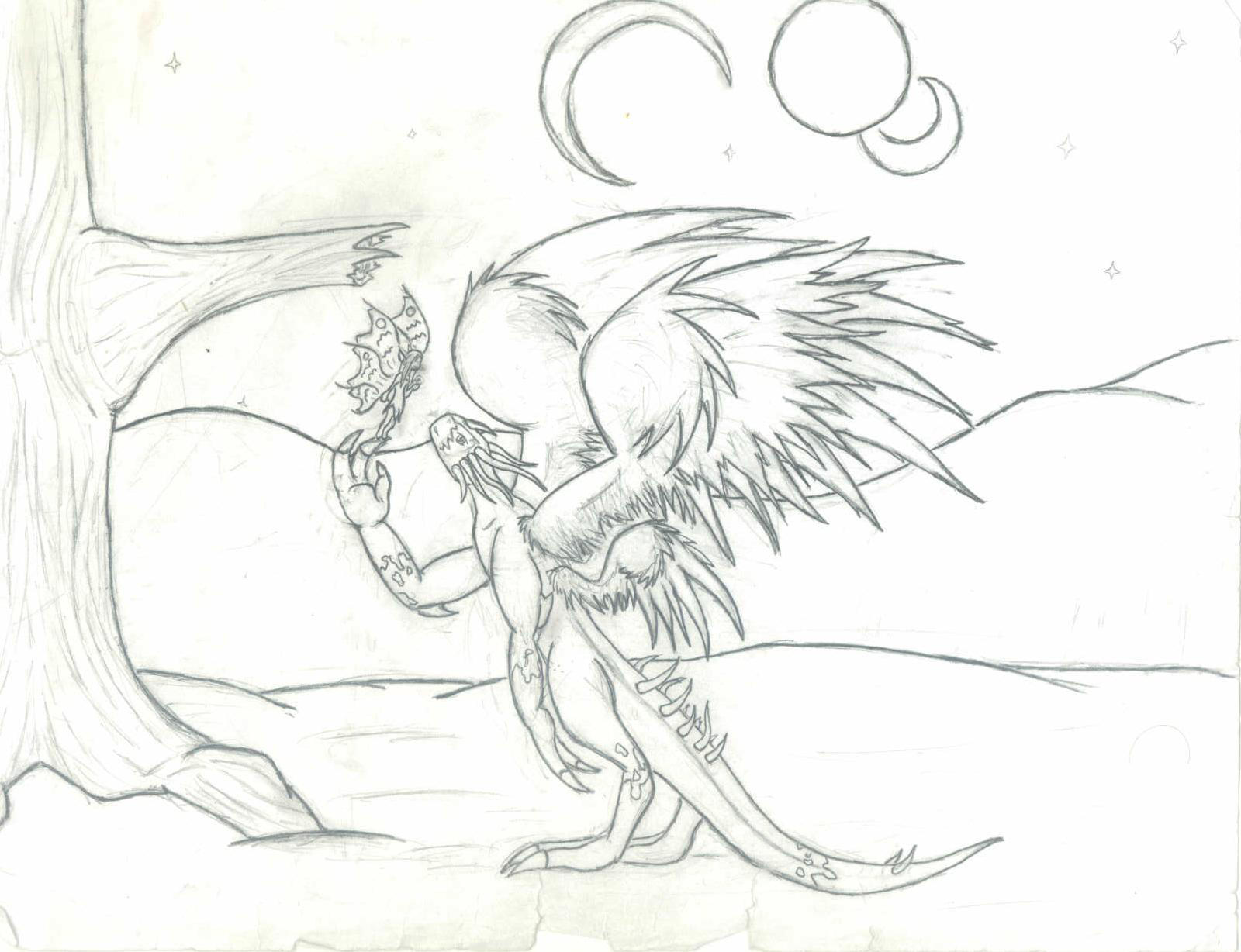 Watch
Two more new characters ^^
Colrita Tin Shal-Ren (aka Rita) and Btheinsil Ogiin Eerikai (aka Boe)
Rita is the Faerie and Boe is the dragon.
I'm very proud of the tree, it came out so...tree-like ^^
Also, it was very hard to draw that tiny friggin' Faerie!

These two belong to nothing in particular as of yet, but I like them ^^

thats a nice looking dragon,love its wings ^___^
Reply

the wings (on both) are wonderful, and yes the tree is very tree-ish (i hate drawing trees. >.&lt

the hands and feet of the dragon seem a bit off to me, i'm not sure why though. maybe make the joints a little more pronounced, so it doesn't look like the finger just curves, it actually bends at a knuckle? i dunno, it's not as if i can draw hands either. XP
Reply

Yeah. I (like many people) tend to have hand and feet issues XD
I'm gradually getting better, though ^^
I state again, the Faerie was near impossible to draw so I'm glad you think she came out good ^^
Random side note as well. My buddy,
, is gonna be doing a cloloured version of this! YAY! *throws party*
Reply

Cool dragon...yeah trees are hard!
Reply

The faerie is awesome, as well as the dragon!!
Reply

DRAGON! Oh, is this the one you said I could add coloury goodness to?
Reply

God, that's gorgous! I hope I get to see it colored someday.
Reply

Reply