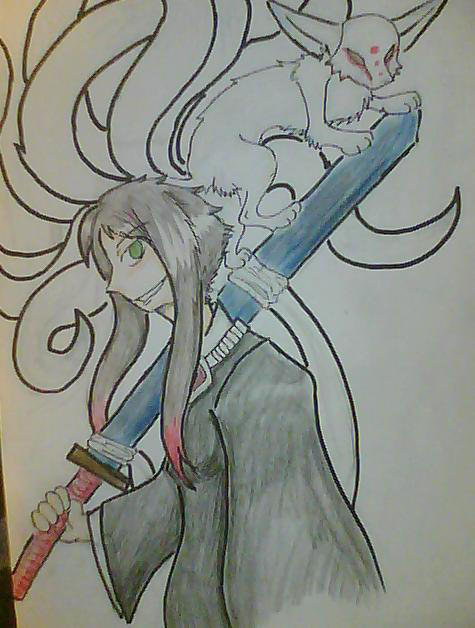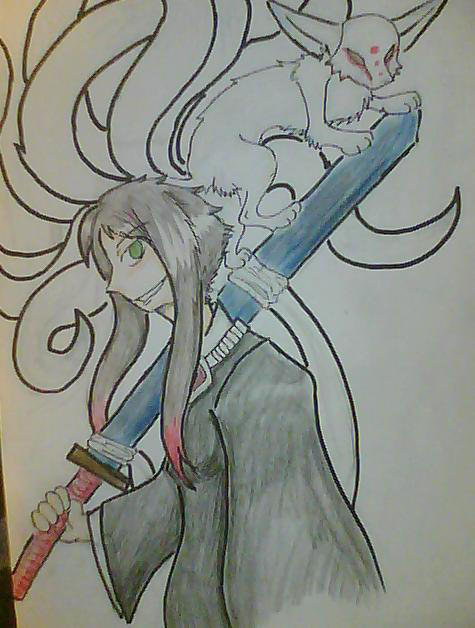 Watch
Holy snap. I can still colour with my pencils. This. Is awesome.
Now I'm really sad I don't have a scanner, though, cuz the colours got kinda... not as good. Especially in the kitsune :V
It's hard to tell but it fades from silver to white. Eh. Maybe someday I'll have a scanner again.
Anyways. Just one of my Bleach OCs from my RP. Hotaru Takahashi, flirt extraordinaire. She's awesome


Needs more chins and thumbs.

Reply

Aww, I want a kitsune! And I will call it Fluffles, Devourer of Worlds. XD
Reply

Hehe sounds like quite the magnificent beast! Make sure to spend plenty of time daily grooming it's tails~
Reply