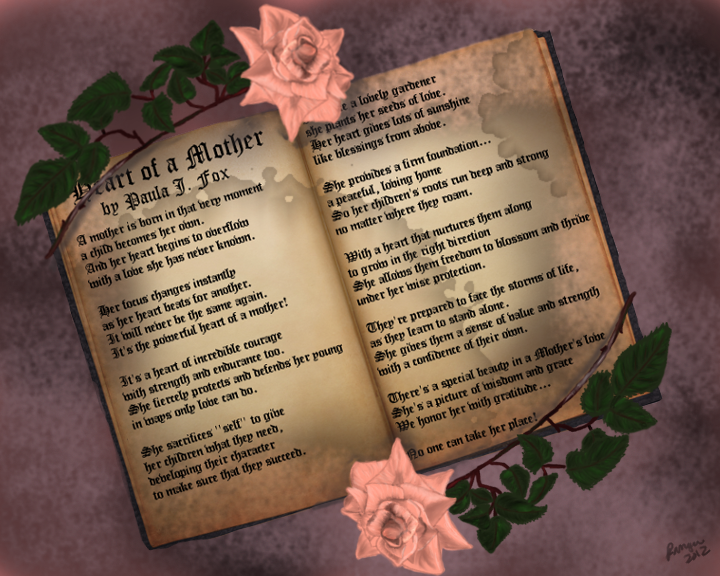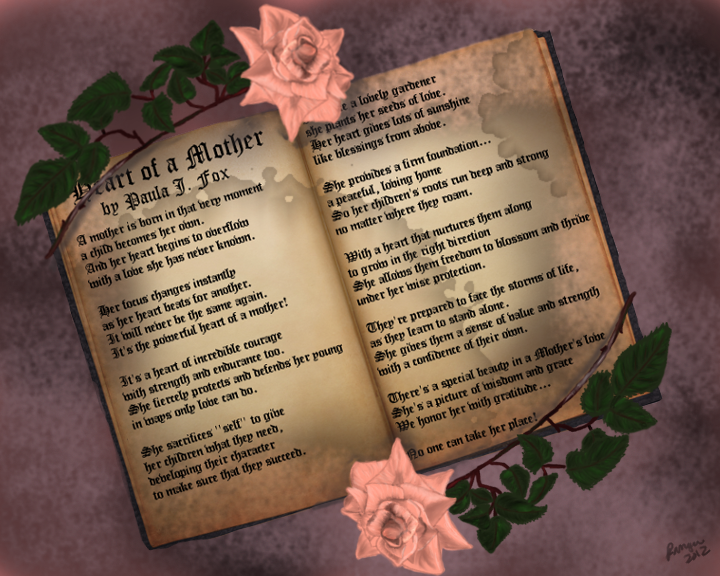 Watch

Very pretty. Totally AWESOME!!!
Reply

This is so beautiful! If you had a website I would totally pay a few dollars to send this to my mom. It looks really prefessional and pretty. And I like the poem. You are so talented!
Reply


Aww, thanks!

Reply

Actually, if you print me out five of these (close to 8"by 10")I will pay you for them. They would make great gifts.
Reply

That's really awesome! Compliments

Reply

This is amazing... you have a permanate feature in my 'Box of Little Treasures"
Reply

Whoa, this is beautiful! Yeah, actually the Old English font works really well!
Reply

Thanks!

Old English was really the only one I could use for the picture's size that was readable without being boring ol' text (which I never tried, 'cause I wanted fantasy). All the scripts were really hard/impossible to read in order to fit the poem on the pages.

Reply

It would be worth your while to collect more fonts for the future. But yes, I'm sure your mom will love it!
Reply

Probably would.

I should (I probably won't, but I should) look around and see what fonts I can install to GIMP.
I don't use fonts that often, though....but

would be handy to have more on hand than the generic ones.

Reply

Indeed, I got myself some really cool ones from books and stuff. You have to be careful, though. Font downloads are a popular way to give people viruses
Reply