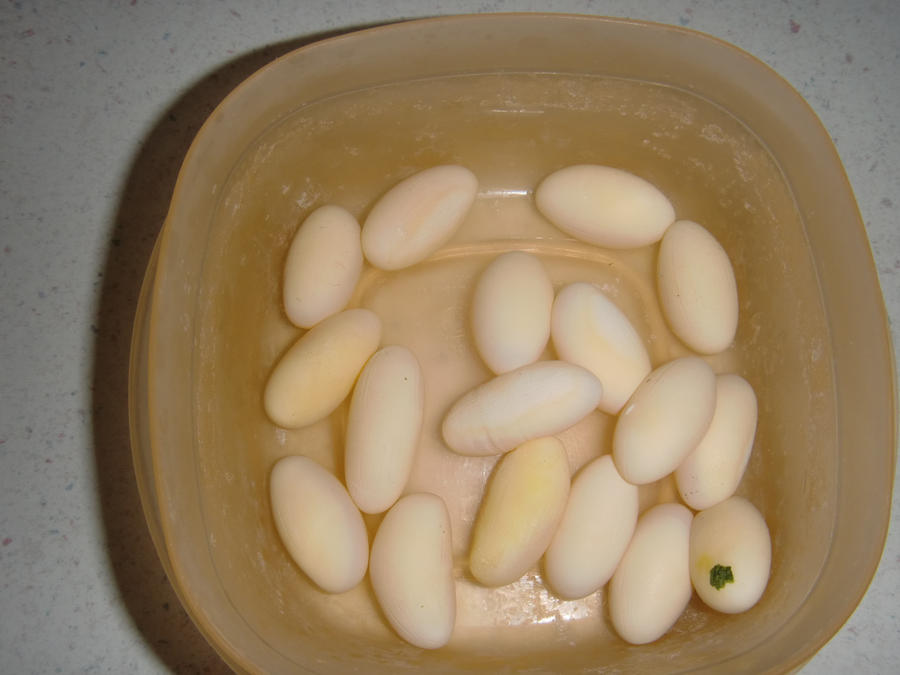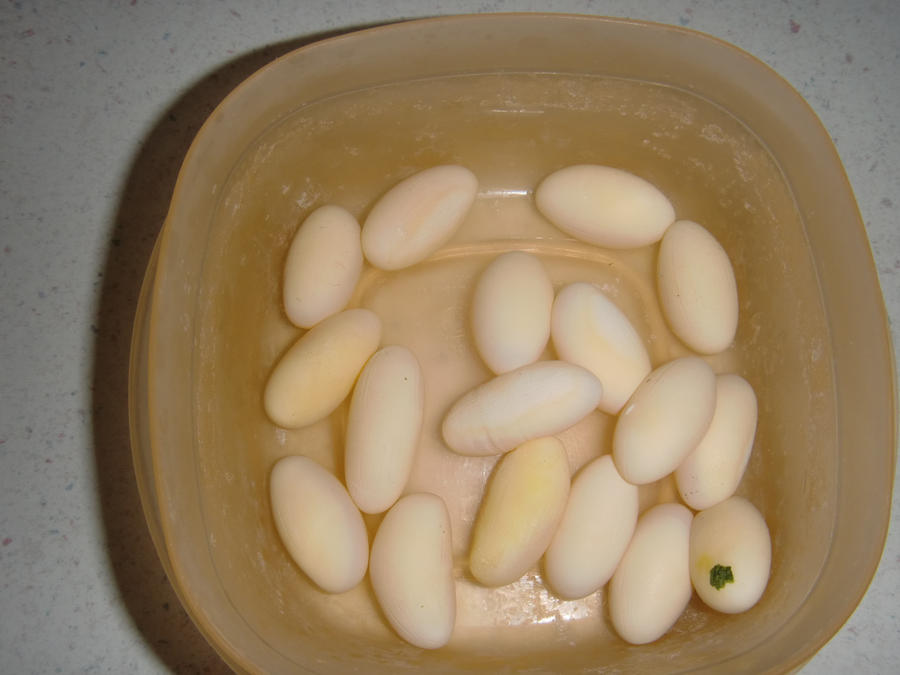 Watch
Here are Riza's 18 (well....17) infertile eggs.
There were eighteen....but I let

cut one open to see what it looked like.
Don't worry! No babies were harmed! They're infertile, so there are no babies in these eggs---they're duds. Which is a good thing for us.
Oh, when we picked them up, they feel like little balloons. They're soft and rubbery and squishy--not hard like you might think.

NEAT! They are soft, rubbery, and squishy? I read that turtle eggs are like that!
Reply

Yeup. I was surprised how they felt. I was expecting them to be shelled and hard like chicken eggs and crested gecko eggs.
Reply

Various lizards and amphibians lay soft eggs because of their natural habitat's conditions. A turtle burries it's eggs and needs them to be safe to bury. What does the beardie do with it's eggs?
Reply

Generally the Beardies bury their eggs, too. But since Riza didn't have anywhere to bury them, she just had them in her cave.
Reply

thats freaky. what'd it look like inside if i may ask?
Reply

Looked kinda like the yolk of a chicken egg---though I think the white and the yellow were more mixed than when you crack a chicken egg.
Reply

awesome. kinda sad that they were infertile though
Reply

Eh, not entirely. We knew they'd be infertile--since she hasn't been paired with our male due to her unknown age and her medical history. Not to mention, it's expensive to deal with fertile eggs.
It'd be quite the adventure to have one day with a different female dragon, however.

Reply