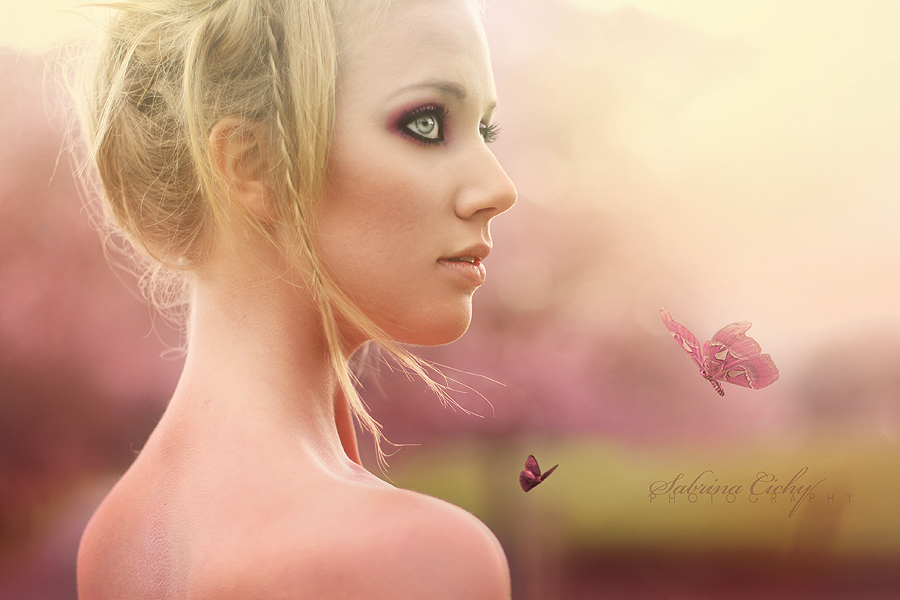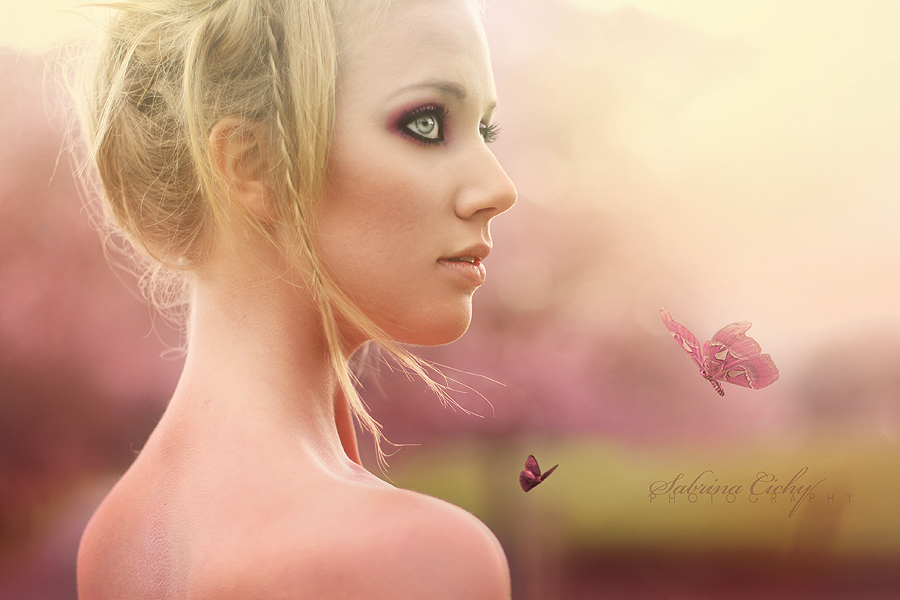 Watch
Model: Johanna B.
Photo&Edit: Sabrina Cichy



more on my blog: [link]
fan on FB!: [link]
ask on formspring: [link]

We've been to the top, we've been to the bottom
We've known everything and forgotten

You've kicked me around, you've wrapped me in cotton
You've carried our load and you've shot them

Oh yes the butterflies are still there

butterflies: *Shoofly-Stock
to start off this is really a gorgeous picture

as far as orginality I've seen similar shots, so it's not a particularly "new" idea to say, but it's done in a way thats got it's own touch

the color contrast is absolutely beautiful, even the girl's makeup compliments everything else in the picture, the black eyeliner was a great choice becase it makes her face the cenral focus demanding attention since everything else is so light

her hair is also lovely, since it's so light and looks to be blowing in the breeze it really sets the scene

all in all I really love it, keep up the good work ^.^
The Artist thought this was FAIR
15 out of 16 deviants thought this was fair.
I'd firstly like to start off by saying this is the first critique I've ever done.

I really like this piece, it's warm and feminine. You've chosen the perfect model and have used her well. She strikes an elegant pose that automatically made me wonder what she was looking at.

However, she also looks to be struggling with that particular pose. It doesn't look very natural because she seems to be straining her neck.
The colour scheme, though feminine, also seems to be blending in with the model, in some ways hiding her. Maybe it needs to be tweeked.

I really hope that this helps, I'm just an amateur after all.
The Artist thought this was FAIR
27 out of 27 deviants thought this was fair.