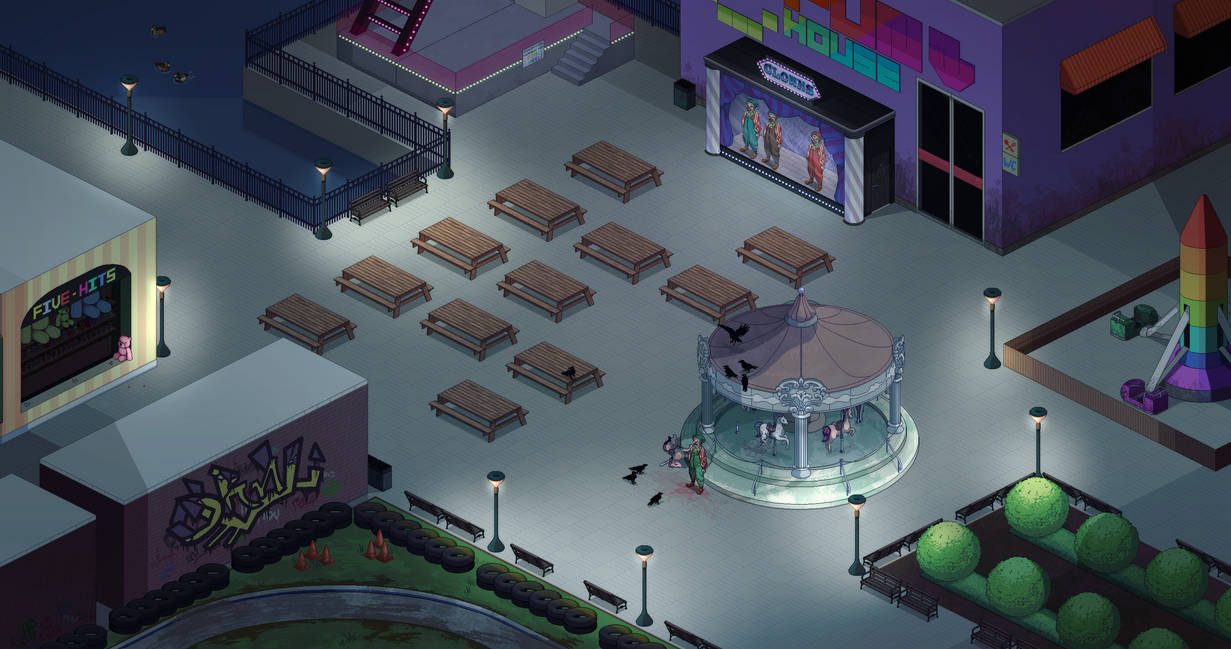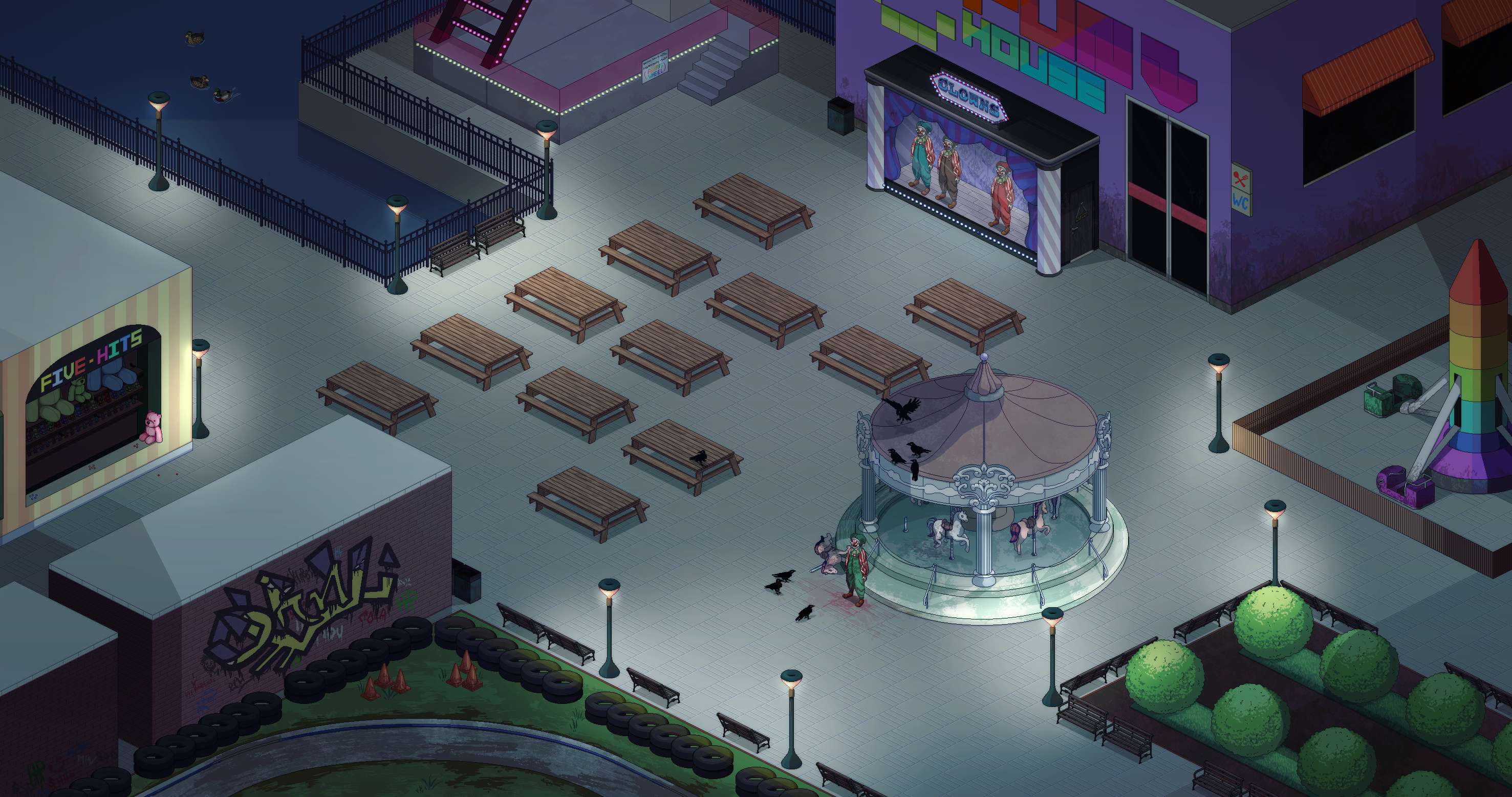 Watch

This is mysterious, a bit horrifying, and interesting

Reply

really?

I'm thinking of redoing this art work, because there's too much I don't like in it D:
But thanks for the comment!

Reply

maybe it's a bit out of focus because you made a wide area. But the title made me curious and zoomed in to see what happened. I think you can make the whole picture zoomed in a little bit so the main event can be more popped up. That way in my opinion can be more eye catching

Reply

cool! you're really good at this!

Reply

It definitely has a video game-y feel to it, despite not being a game. which is neat! And I love all the detail in the scenery. My only major critique is that the clowns look like copy+pasted and recoloured; now, maybe that was the feeling you were going for, but with all the detail in the rest of it, it'd be nice to see the clowns with different poses, bodies, or outfit designs. Overall this is very well done!
Reply