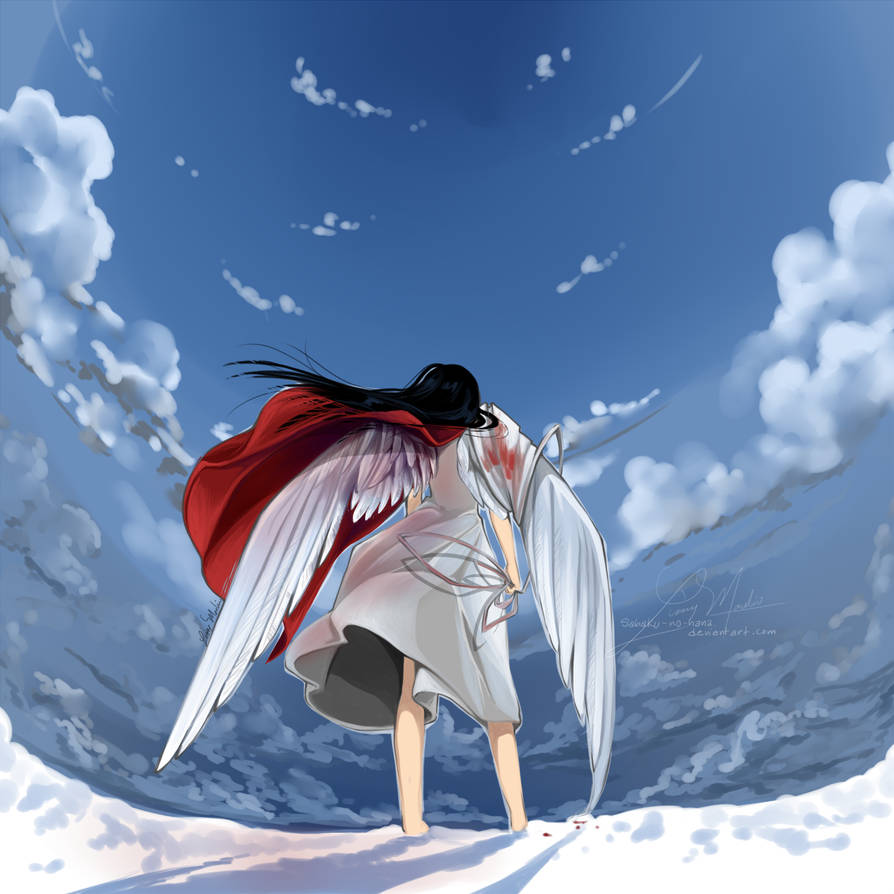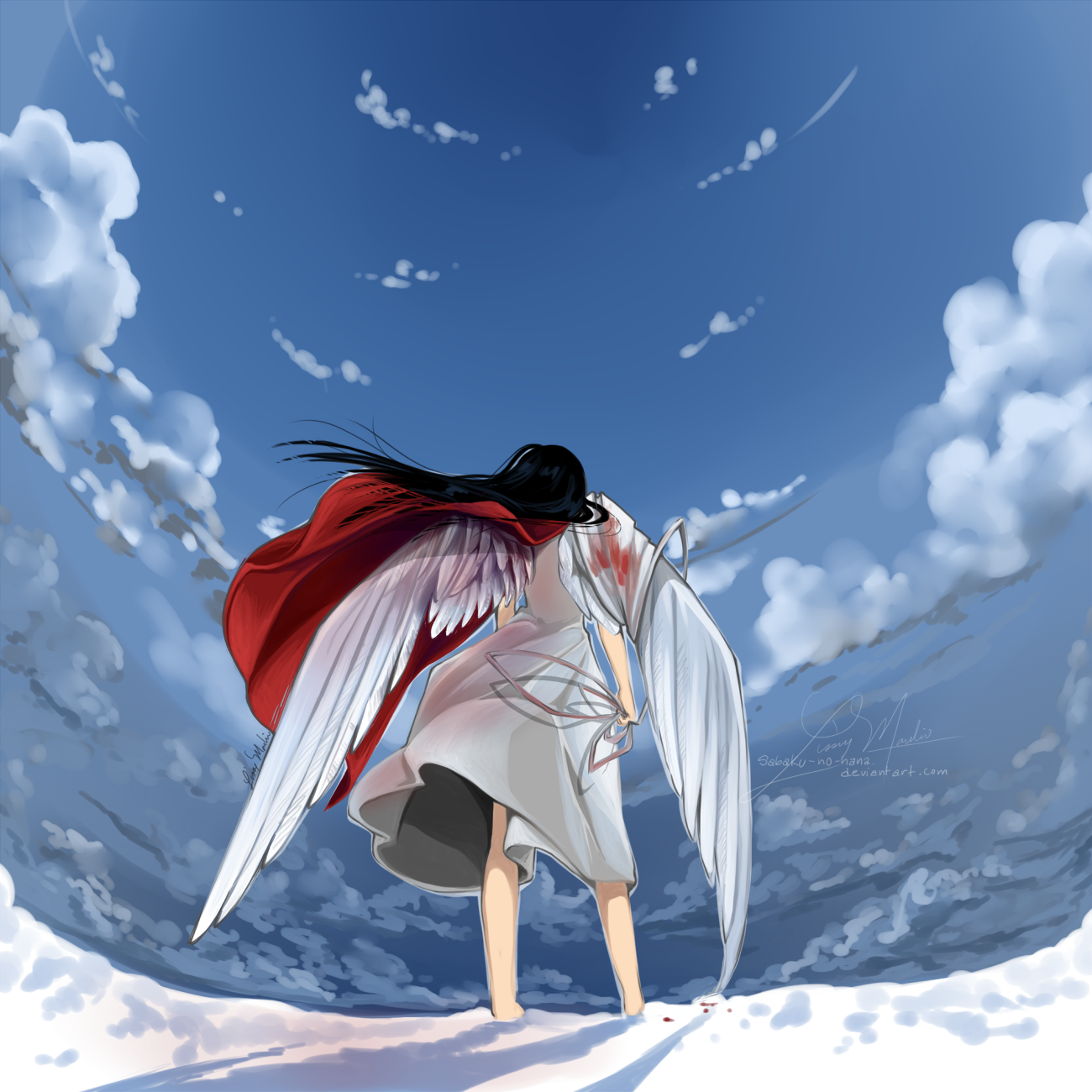 Watch
The pain that cannot be measured,
the flow of time that cannot be measured
Even if that may fill up everything
I can still feel
What falls from the sky is not rain...
Trinity Blood OST- Broken wings
Link to the song:
[link]
I am trying new ways of coloring lately, I think I am getting used to the one layer/no line-art technique. I am trying to get rid of my fear of drawing w/o lines (believe it or not lol). My drawing style have changed...again, for some reason. I kinda like it, and its faster.
4 hours, Paint tool Sai + Wacom.